School Supplies for Caliaj!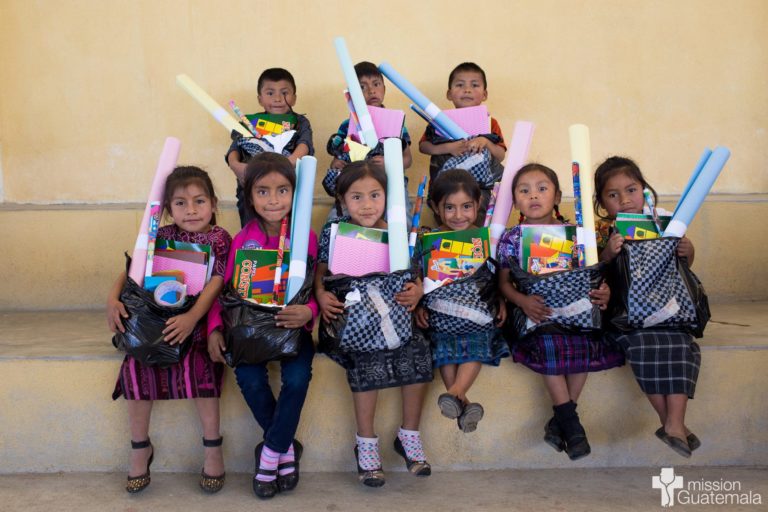 As the new Guatemalan school year begins, we're excited to once again provide school supplies to students of the public elementary school in the community of Caliaj! This was the second year that Mission Guatemala has been able to support the Caliaj community and school through providing these supplies, and it was an morning of joy and laughter as each of the 41 students received their "útiles".
The supplies included many essentials that each student will need in their classes through the year, including notebooks, pencils, construction paper, markers, and many more!
This wonderful day of supporting the Caliaj school and its students was made possible thanks to a generous gift by Lake Orion United Methodist Church in Lake Orion, Michigan. We're beyond thankful for their support and partnership with us to work to "do all the good we can" in the communities of San Andrés Semetebaj and beyond!
For a complete album of pictures visit our Facebook Page