Our Week With Christ UMC and Our Saviour Lutheran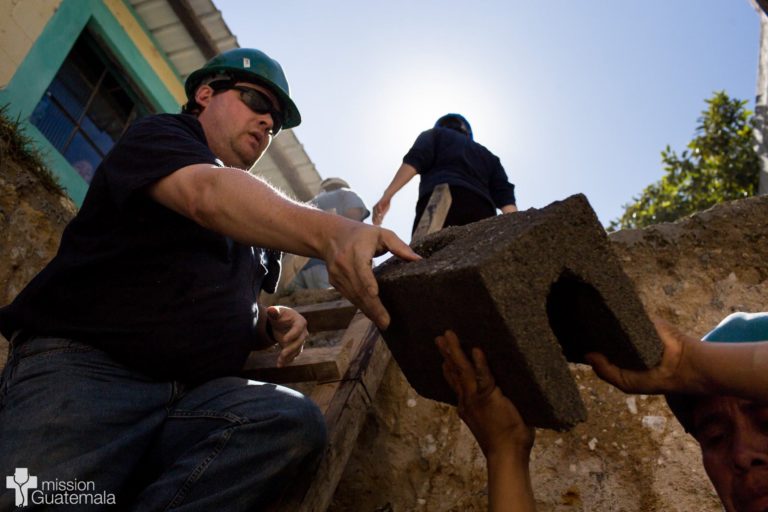 Thanks to a great group of volunteers from Christ United Methodist Church in Lafayette, Indiana, and Our Saviour Lutheran in West Lafayette, Indiana, the bathroom construction in the community of Caliaj Tecpan continues!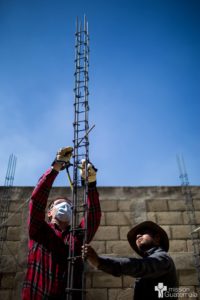 The Christ UMC and Our Savior Lutheran team worked hard to bend, cut, and tie rebar sections for the walls of the new bathroom structure, as well as to mix and pour concrete columns, and to even lay the first rows of blocks for the bathroom's walls! In addition, two of the team's members spent most of their week below ground in the septic tank, laying blocks for the tank walls.
The group also had the opportunity to celebrate with Mission Guatemala on two separate occasions during their week with us. On Wednesday, the team helped us celebrate the first day of our new snack program at the Kikoten Primary School in San Andrés. And on Friday, the team was in the community Godinez with us as we joined the teachers and community in celebrating the grand opening of the expanded bathroom facilities that Mission Guatemala had constructed at the elementary school there!
We're thankful to the team for their hard work during their week with us, and to the congregations of both churches for their partnership, support, and friendship with Mission Guatemala over the years. We look forward to seeing our friends from Christ UMC and Our Saviour Lutheran again soon!
For a complete album of pictures visit our Facebook Page