'Tis The Season!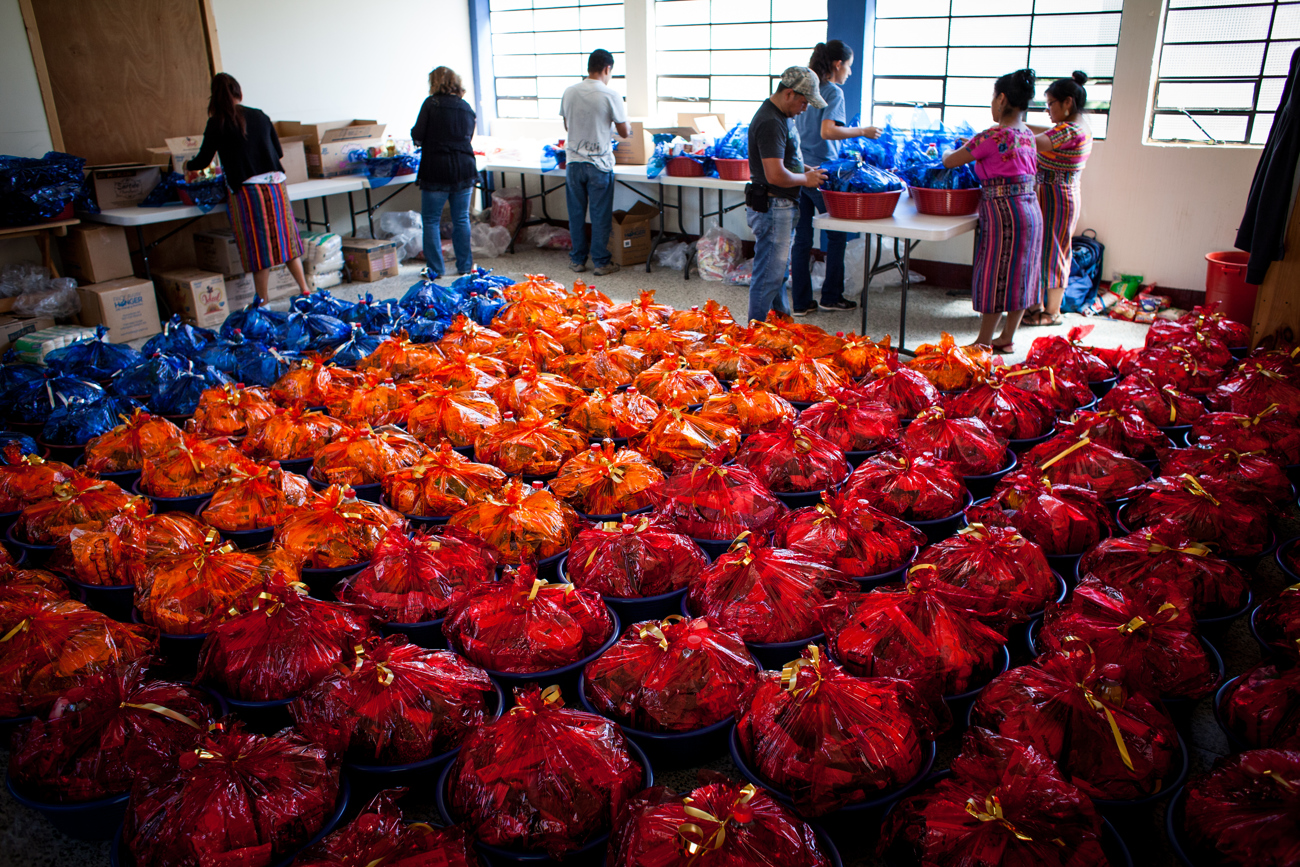 The big day is just around the corner, and the Mission Guatemala team is hard at work preparing 168 Christmas baskets for families in the rural communities of Las Trampas and Panimache Quinto Bajo!
Each basket contains basic household staples like coffee, sugar, and soap, as well as Christmas treats, including chocolate and cookies!
Thanks to wonderful supporters like you, this is the 8th year in a row that we have been able to provide Christmas baskets to families in rural, underserved communities. In the coming days, we'll be celebrating Christmas with our neighbors in these communities, and we couldn't be more excited!
Stay tuned for pictures and stories from these awesome events!
Gracias and "Feliz Navidad!"
For a complete album of pictures visit our Facebook Page!