Education Equals Empowerment!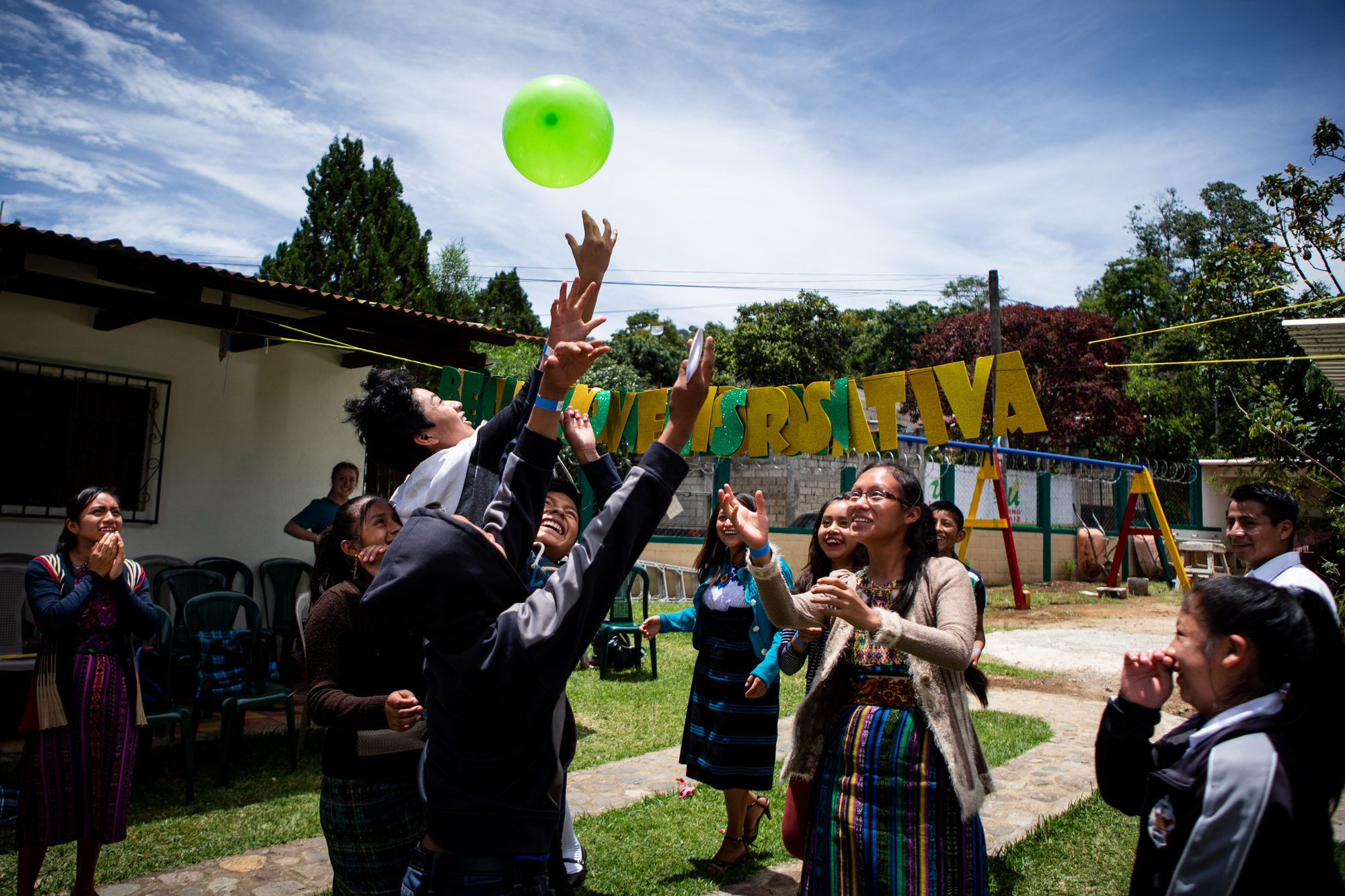 In late July, the students enrolled in our "Becas con Misión" scholarship program gathered at our clinic space for a morning of enriching and relationship-building activities! 
Like their parents had the previous week, the students were able to participate in workshops that focused on important topics related to mental health and well-being, and that provided the students with tools to deal with common–but often unaddressed–issues encountered at school and in the home.
In the first workshop, "Prevention of Student Violence", a psychologist shared with the students about different forms of psychological manipulation and abuse, and helped illustrate them through role-playing exercises. Students were taught how to identify these various forms of non-physical abuse, and were given tools to help address situations where they encounter them.
The second workshop, "Participation and Leadership", helped the student gain a better understanding of the importance of participation and engagement both in and out of the classroom. They then had the opportunity to act out the skills they had learned through a team-based paper airplane competition!
In the final workshop "Gender and Equity," the instructor shared about the difference between equality and equity, especially focusing on the significance of gender as it relates to equity. The students took turns acting out and discussing various scenarios designed to reinforce the message of the workshop.
We were thankful for yet another opportunity to bring our scholarship students together to learn more about mental health, leadership and equity, and to create a greater sense of community and to develop deeper friendships. And we are also deeply grateful to all of the supporters of this program, who make these days possible! 
By investing in the futures of these students, our hope is that their lives and those of their families, and even the members of the communities they live in, will be impacted in a meaningful way. We believe that education equals empowerment and we are proud of every one of these amazing students and their commitment to putting in the hard work to continue their studies!
If you'd like to support this program financially, you can click the "donate" button at the top of our Facebook page, or visit missionguatemala.com/scholarships!
To see more pictures from this fun day, click here!