Our Week With The University of Indianapolis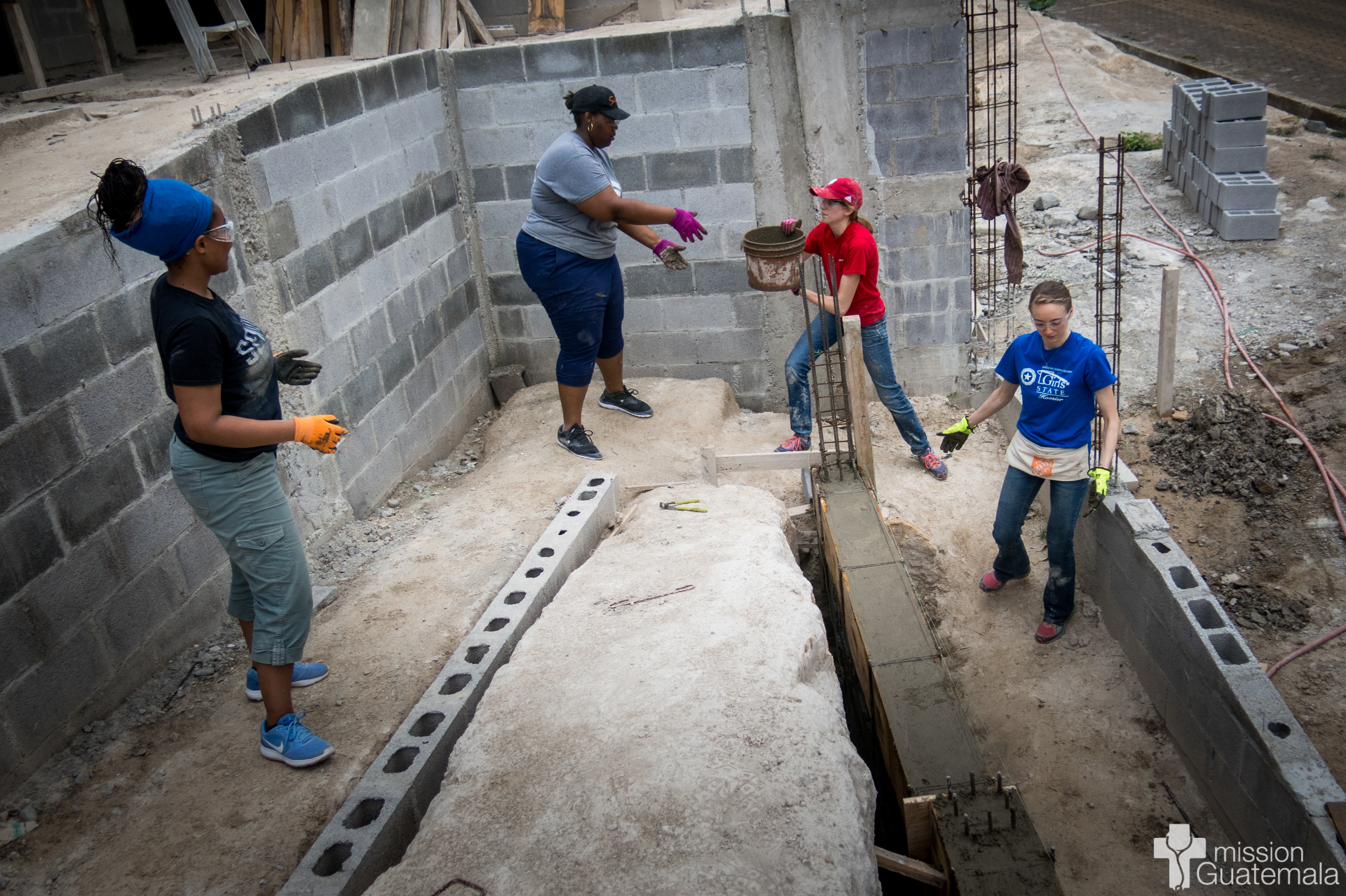 We had the opportunity last month to host a wonderful group from the University of Indianapolis​ in Indianapolis, Indiana! This was the first week that a group from U Indy had spent working with us, and what a busy week it was!
The group began their week by helping us celebrate the graduation of the third class of students from our vocational school's sewing program! The U Indy students got to present the graduates with their diplomas, as well as brand-new clothes irons that they'd brought down for each of the graduates!
During the rest of their week, the group worked to advance the construction of our "Casa del Maestro" building project in San Andrés, as they tied rebar, poured concrete, and laid block for the wheelchair access ramp. They also helped to take down much of the scaffolding that had been used for the pouring of the building's concrete roof.
In addition to the construction work, during one of their afternoons, a few of the team's members helped Mission Guatemala staff install a new stove in a local family's home!
We're so thankful to the wonderful students and faculty members from the University of Indianapolis for the time they spent working alongside us to love and serve our neighbors here in Guatemala. We're already counting down the days till we see them again!
To see a complete album of pictures, visit our Facebook page!