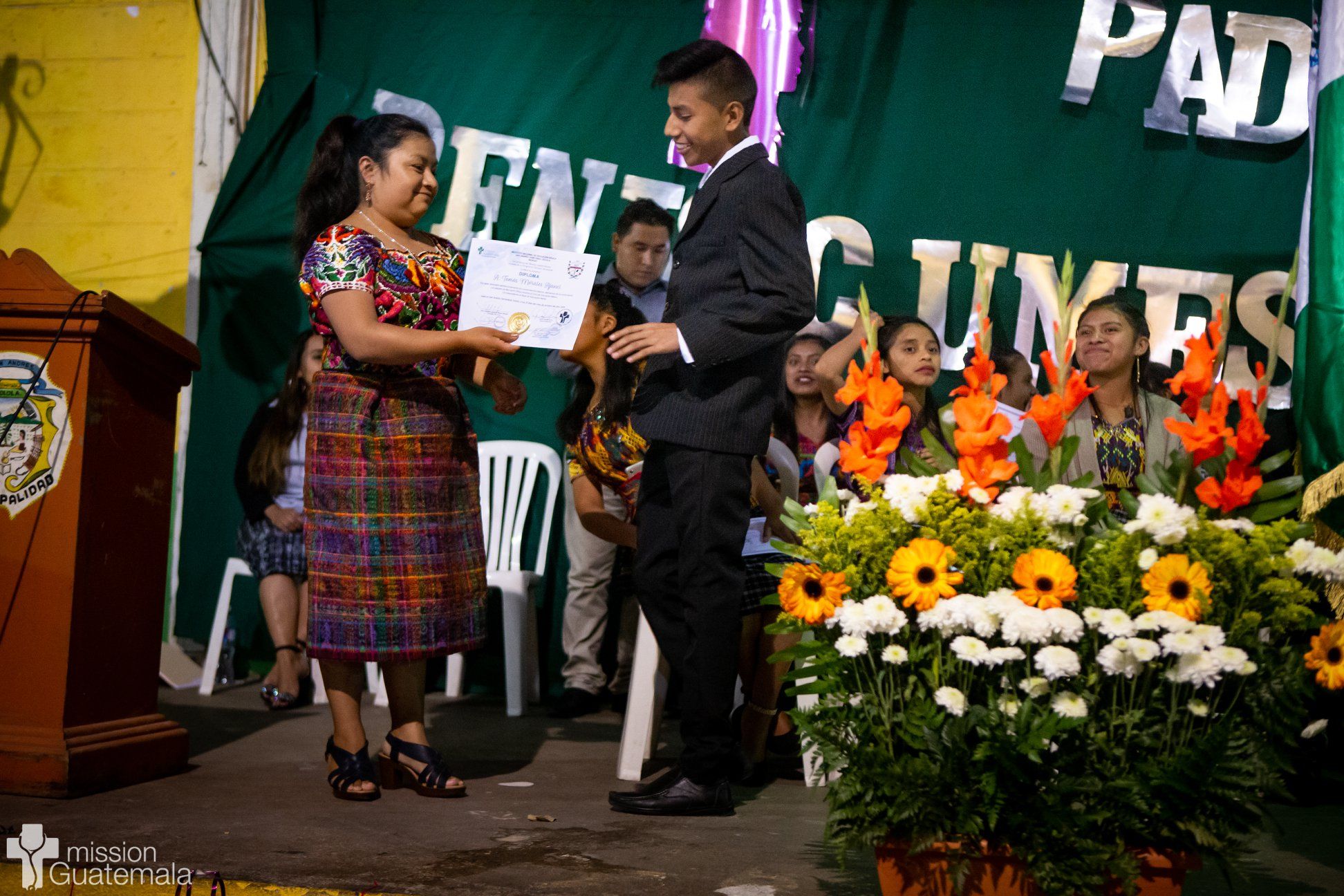 In early November, we had the chance to celebrate with students as they graduated from the local middle school in San Andrés Semetabaj! This group of 9th graders was also the fifth class to graduate from our computer lab since it began in 2015!
Mission Guatemala staff members were on hand for the ceremony to present each of the graduates with a certificate from the Mission Guatemala computer lab to accompany their diploma.
The lab is a partnership between the public middle school in San Andrés Semetabaj and Mission Guatemala, and was established to provide affordable, quality computer training that was desperately needed when the only computer classes in town suddenly raised their prices several years ago.
These vital classes give the students a chance to develop the typing and computer skills that are required by the Guatemalan Department of Education to graduate from middle school, and at the same time, helps prepare students to enter the workforce, where many jobs require a basic understanding of computers and word processing.
We are so happy for each of these bright students, and can't wait for new and returning students to begin classes again this January!
If you'd like to help programs like this one and many others continue to grow, you can make a year-end gift to Mission Guatemala at missionguatemala.com/donate or by using the "Donate" button at the top of our Facebook page!
All gifts made before Jan. 1st will be matched up to $10,000 thanks to a generous donor!
To see more pictures from this awesome day, click here!