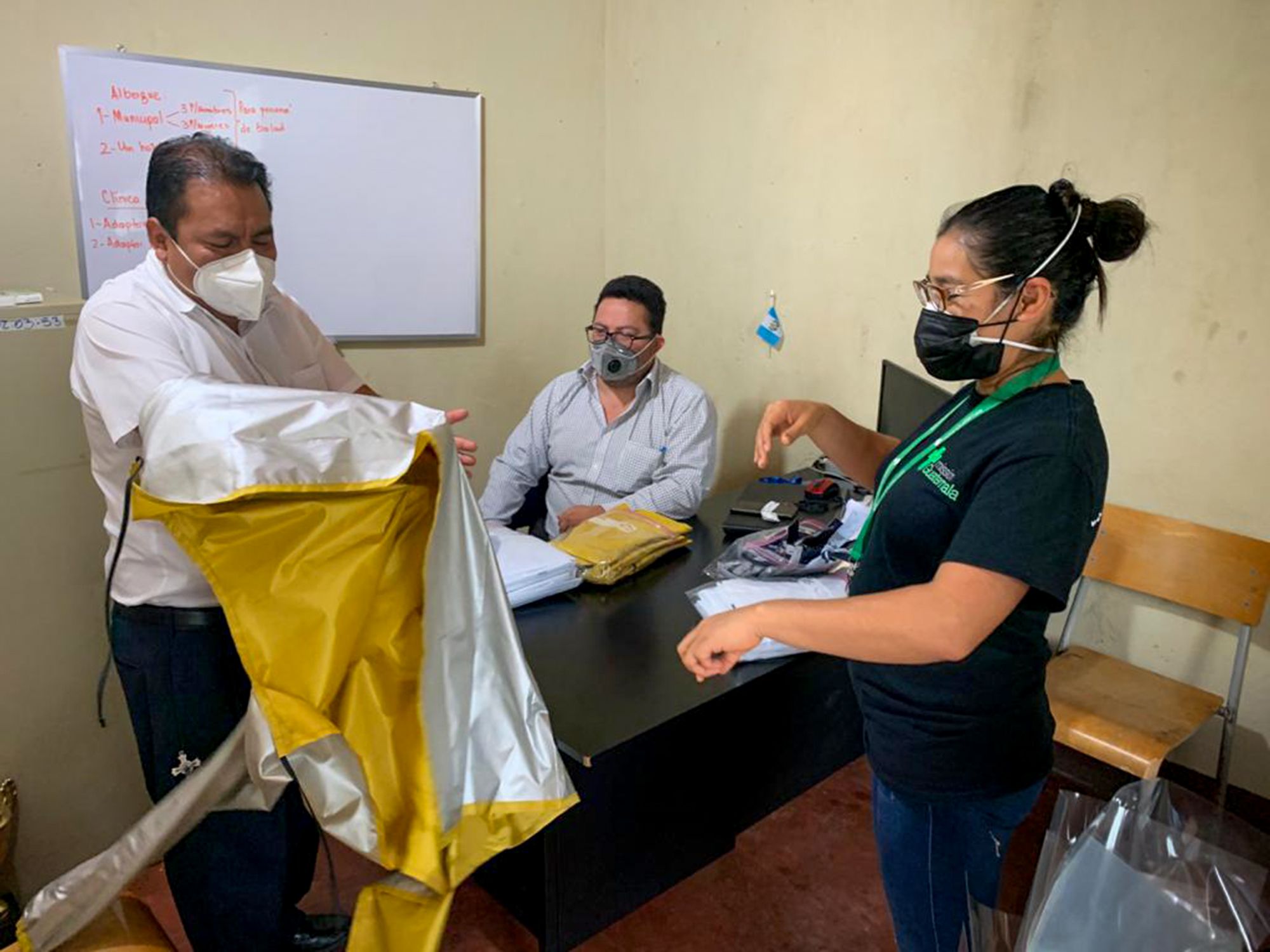 This week, we began distributing our new waterproof PPE items to medical professionals in the Guatemalan public health system, beginning with the CAP (Permanent Government Clinic) here in Panajachel! These new items of PPE, which include scrub tops and pants, as well as surgical hats and gowns, are being made in-house by Mission Guatemala staff, who have been working tirelessly to produce a variety of protective gear since the pandemic began.
In addition, we also distributed new face shields to replace those that we had donated to the Panajachel CAP back in May! With frequent cleaning and heavy use, the plastic frame of the face shields can begin to crack and deteriorate, and we were glad to be able to help meet this critical need once again.
With COVID-19 cases still rising in Guatemala—and reports of more each day in our area—we are especially thankful to have your support! Because of you, we are able to continue to serve our neighbors by producing high-quality personal protective equipment (PPE) and much more!
If you would like to help with this work now, you can visit missionguatemala.com/donate and give today!
Click here to see more photos!