Feeding the Olympics!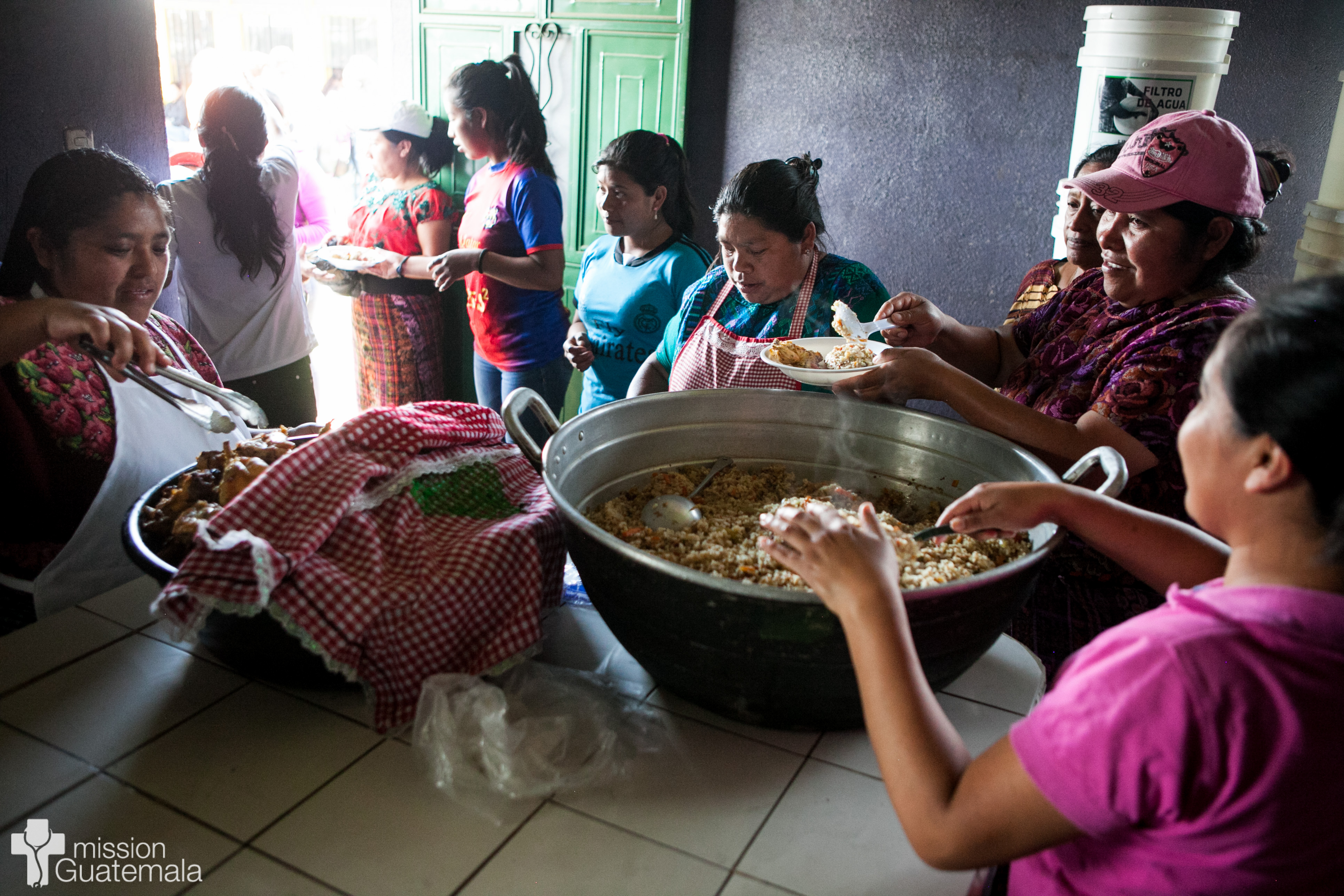 For the second year in a row, Mission Guatemala was excited to be able to provide the meal for competitors in the annual "Olimpiadas," or Olympics, for the municipality of San Andrés Semetabaj!
The Olimpiadas have been a much anticipated annual event in the San Andrés schools for many years, with students striving each year to win medals and trophies for their school in basketball and soccer competitions, as well as in a variety of track and field events. This year, winners from each of the local communities traveled to the community of Nueva Victoria for the final rounds of competition.
In keeping with our focus of helping support the local schools and education system, Mission Guatemala was happy to have the opportunity to help support this event by providing the lunch for the more than 700 students who were participating in this year's finals. All of the ingredients for the meal were purchased locally, and the food was prepared by teachers and community members who helped cook the meal.
An important component of the meal was the Pack Away Hunger​ Nutri-Plenty food product that Mission Guatemala uses in our various nutrition programs. Developed by the The Mathile Institute for the Advancement of Human Nutrition, the Nutri-Plenty food contains a blend of 21 vitamins and minerals, in addition to a healthy mixture of vegetables and soy. Doña Irma and Doña Rosa, who are Mission Guatemala's staff cooks for Mission Guatemala's full-time feeding programs, where we use the product extensively, helped to oversee its preparation.
Felicidades to all the students who participated in this year's Olimpiadas, and congratulations to all who took home medals!
For a complete album of pictures visit our Facebook Page!