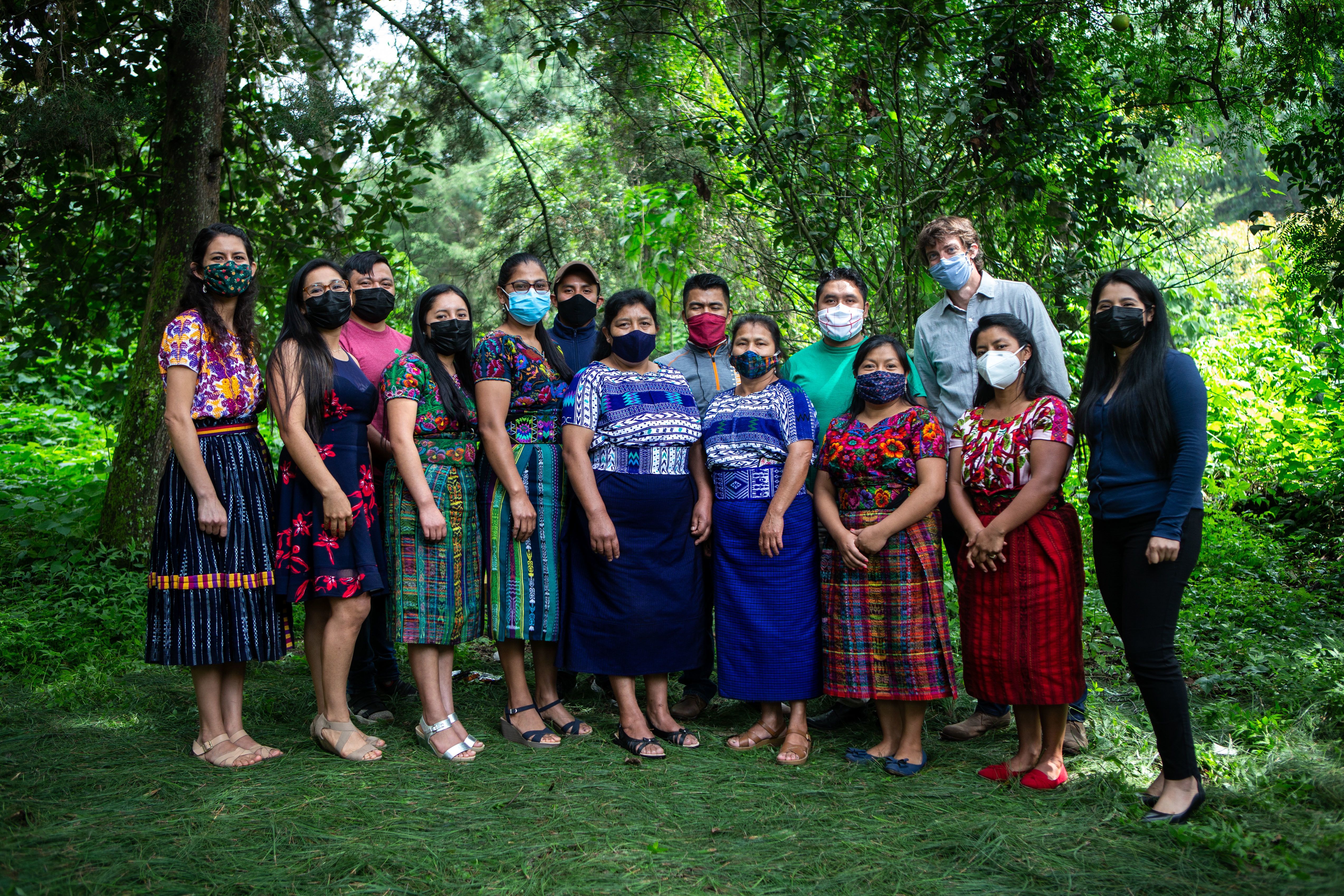 On September 1, 2020, Mission Guatemala celebrated 10 years of serving our sisters and brothers here in San Andrés Semetabaj and beyond! Throughout the fall, Mission Guatemala staff, friends, and special guests looked back on these ten amazing years and shared their excitement for the years to come. And although "virtual celebrations" weren't how we ever imagined the festivities commemorating our 10th anniversary, we're excited to share in conversations and activities as we remember the past decade!
Join us in celebrating 10 years of "doing all the good we can together" with Mission Guatemala!
---

At the beginning of September, for the first time since the pandemic began, we gathered our staff together in one place at our clinic property in San Andrés Semetabaj. While we take seriously the importance of limiting risk by social distancing and reducing exposure, we felt it was important to come together to begin the celebration of Mission Guatemala's 10th Anniversary and to dedicate the clinic property that Mission Guatemala has now purchased.
Our hope for the day was that we could recommit, both as an organization and as individuals, to the mission of loving and serving our brothers and sisters and to "do all the good we can." We also wanted to honor Tom Heaton, the founder of Mission Guatemala, without whose leadership and vision throughout this past decade the organization would not exist. And most of all, through the day's activities, we desired to honor the Mayan culture, history and traditions of Guatemala and to give thanks for all that has been accomplished.
Tom has reminded us of this since the very beginning of Mission Guatemala, and with each passing day throughout this decade of working to love and serve our brothers and sisters here in Guatemala and to be a part of the communities of San Andrés Semetabaj, we have seen this to be true.
We celebrate the miracle that Mission Guatemala is, thanks to the support and generosity and tireless work of each and every one of you who have been a part of our family and who have helped to write Mission Guatemala's story over these past ten years!
Click here to see more photos from this day!
---

Throughout the past ten years, our initiatives in health, nutrition, education, and community aid have developed and shifted to best match the needs of the Guatemalan communities we serve. Click each photo below to read more about what a decade of doing all the good we can looks like in each of these areas!
---

"I learned that God dreams bigger than we can dream, and that God has bigger ideas than we can conceive."
We kicked off our 10th Anniversary with Mission Guatemala's founder Tom Heaton and co-founder Dave Burns sharing memories about the early days of the organization!
---

As Mission Guatemala began 10 years ago, there were so many individuals who played a vital role in making the vision of what Mission Guatemala could be into the reality of what it has become. We're thankful for the leadership and support of each member of Mission Guatemala's board of directors. Click each board member below to watch our "From The Boardroom" video series! 
---

2020 has been a year filled with uncertainty as the whole world has been affected by the COVID-19 pandemic. And, even though it has been a difficult year, it has also been a year to celebrate the 10th Anniversary of Mission Guatemala! Here you can read stories from our staff members, each of whom has adapted to the changes required by this unprecedented time, and who are contributing in so many meaningful ways to Mission Guatemala's goal of "doing all the good we can!"
---