A "Becas Con Misión" Art Workshop!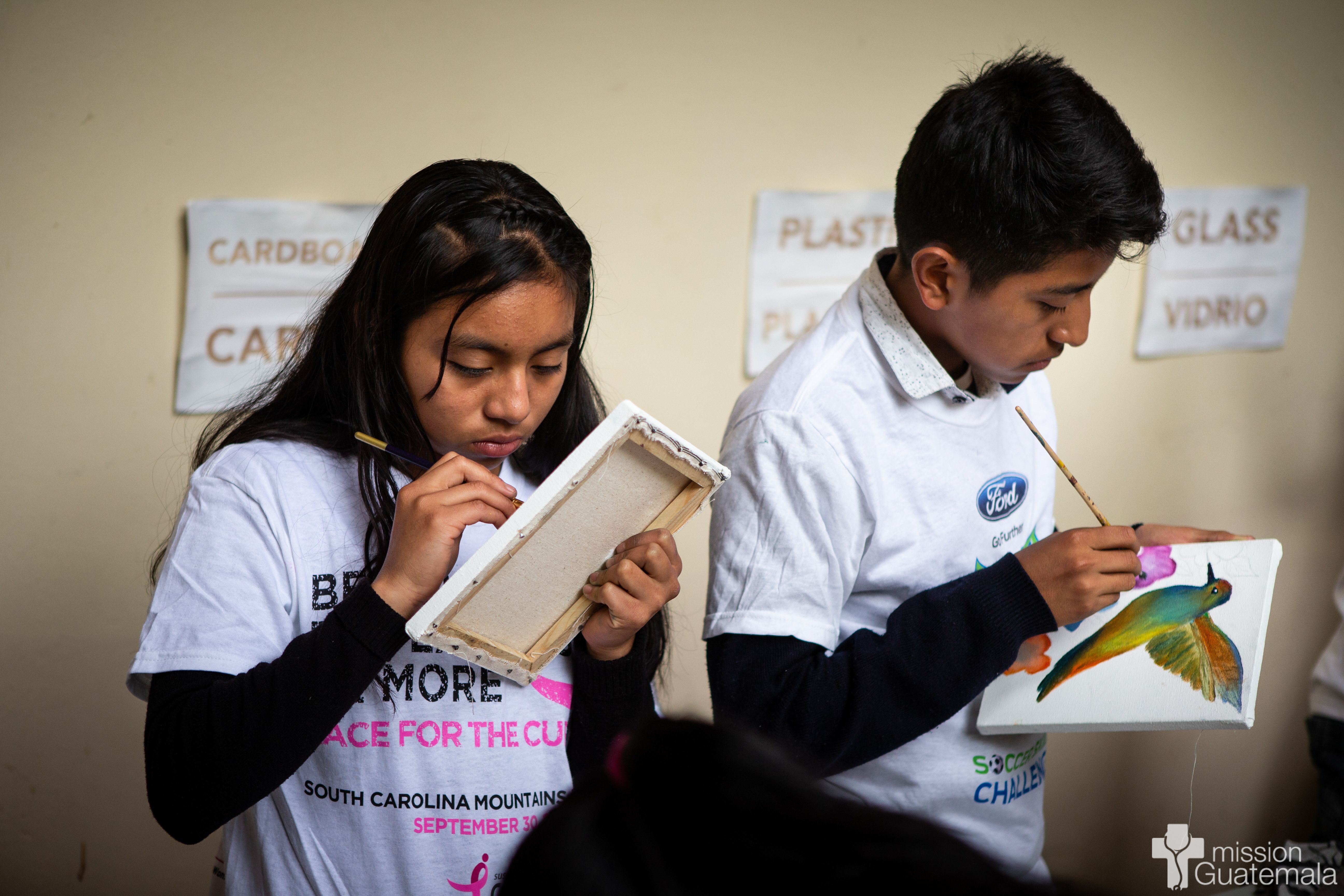 Recently, students enrolled in our "Becas Con Misión" (Scholarships With A Mission) program had the chance to express their artistic side during an art workshop with talented painters from San Juan la Laguna, a small town on the shore of Lake Atitlán!
Under guidance from instructors Felipe Ujpan, Saqueo Cholotío, and Diego Ixtamer, the students set out to paint one of three scenes: a bird, a butterfly, or a view of Lake Atitlán. In this video, you can see work from each one of the participating students. The resulting oil-on-canvas paintings are works of art!
Days like these are amazing opportunities for the students to grow in new and exciting ways, as they learn new skills, as well as how to work alongside and encourage their fellow students to accomplish their goals. This was the final group activity for our students this year, and it was wonderful to see them continue to develop their artistic talent and expressive creativity!
We're thankful to every person and church that has supported our Becas Con Misión scholarship program so far this year! In addition to providing life-changing access to education for students who might not otherwise be able to continue their studies after the 6th grade, you also make fun days like these possible.
We made a video featuring the students' artwork that you can see by clicking here!
And to see pictures from this amazing day, click here!
 If you'd like to support these students—and help provide more days like these, visit missionguatemala.com/scholarships today!