A Night With Friends in Indianapolis!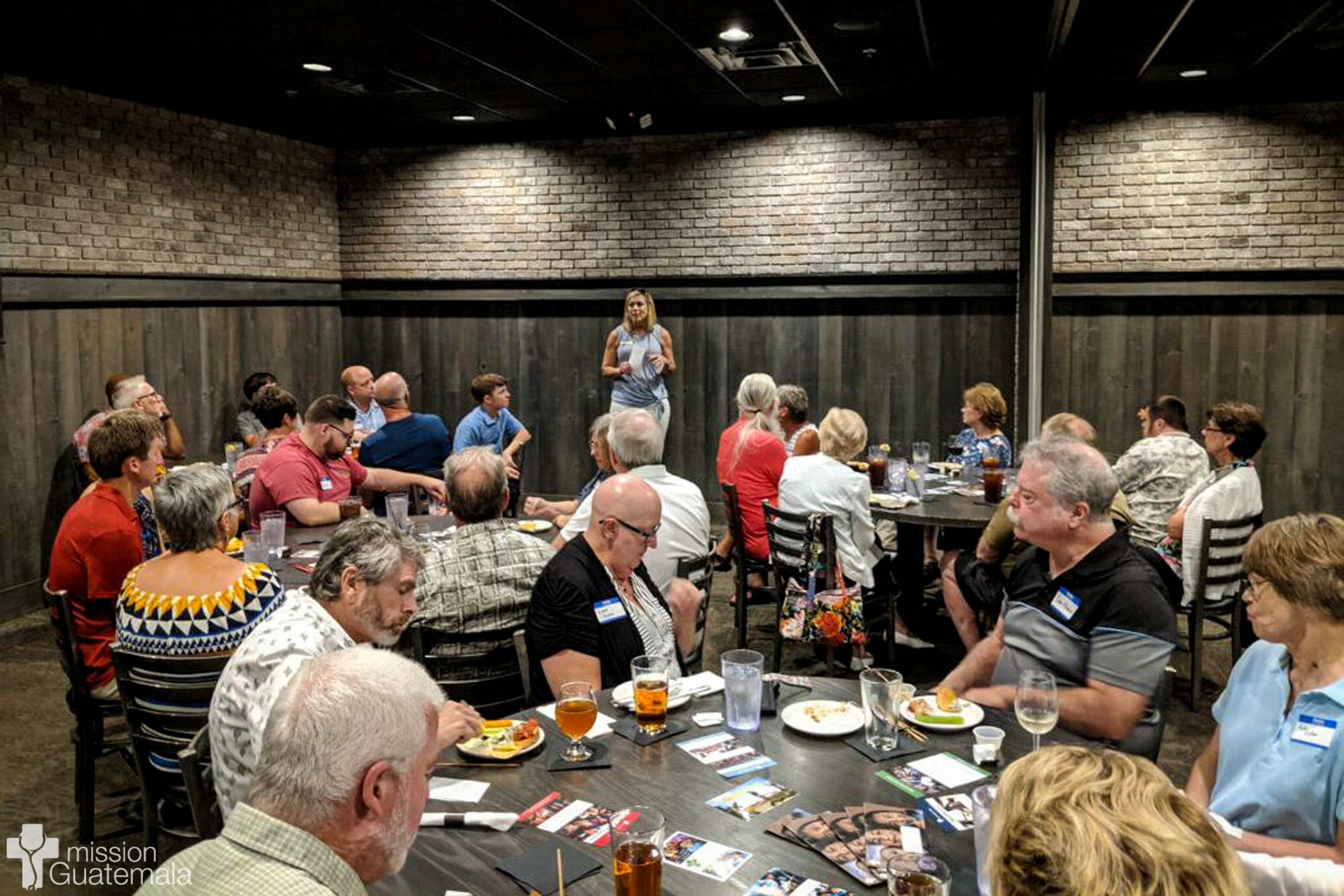 What a night in Indy!
We were so thankful to each one of our amazing supporters who came out to this past weekend's Mission Guatemala meetup in Indianapolis that was sponsored by Friends of Mission Guatemala! In attendance were 66 people representing 14 different churches!
The group shared good conversation, delicious food, and participated in a silent auction with proceeds benefitting Mission Guatemala's efforts in San Andrés and beyond.
During the meetup, Mission Guatemala's Director of Development Leigh Randall, and board member Rev. Rodney Frieden had the chance to share updates on Mission Guatemala programs and our current effort to purchase the clinic property and secure our permanent home in Guatemala.
We are thankful for the efforts of everyone that helped put this event together and made it such a wonderful success!