A Year Of Hearty Snacks!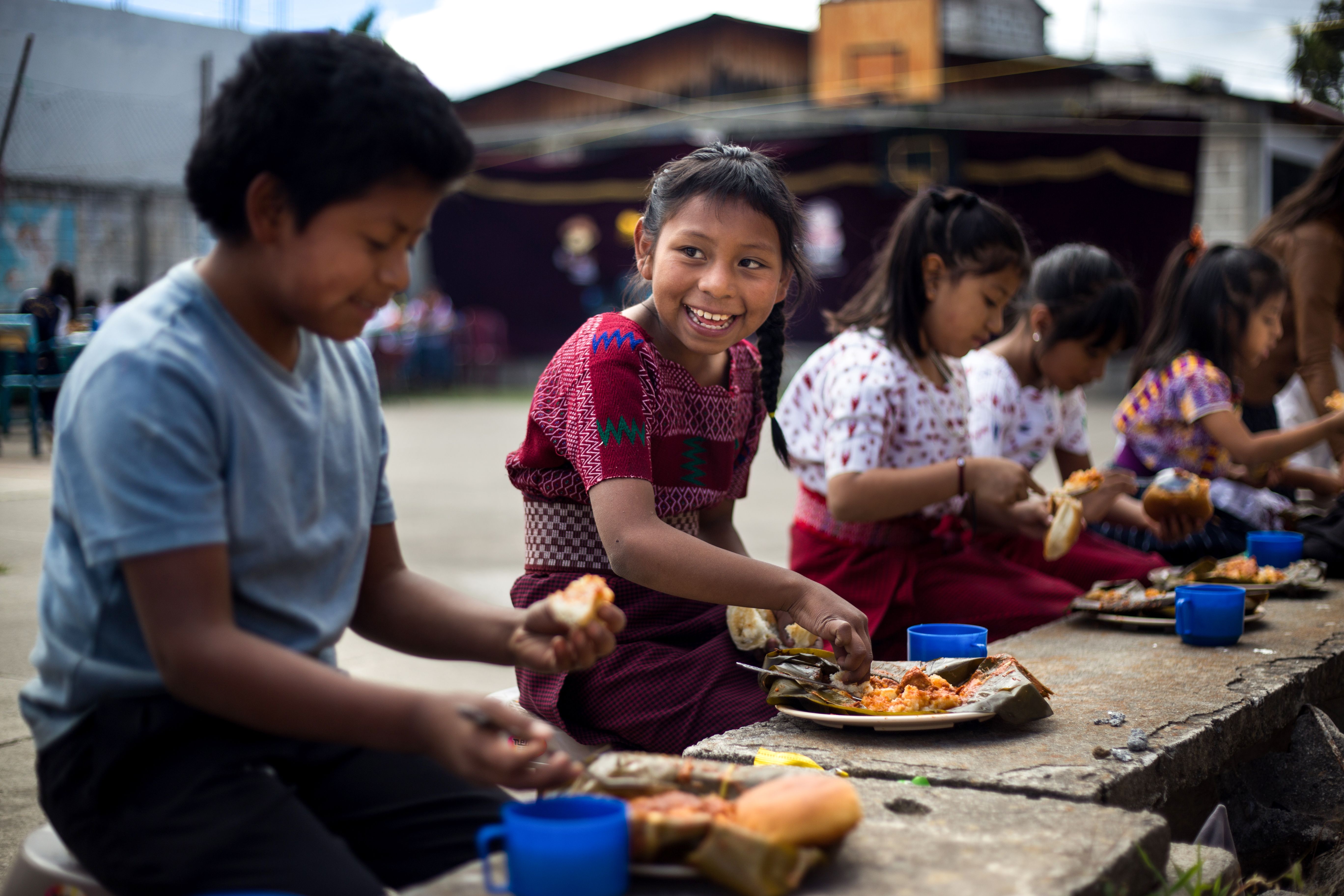 We celebrated the beginning of a new year of the daily snack program at the Kikoten school in San Andrés this past week, which was also the first anniversary of this program at the school! Students, parents, and faculty, along with Mission Guatemala staff members, marked the special day by gathering to enjoy performances by each of the school's students! Each grade came forward one at a time to sing songs and perform cultural and modern dances prepared especially for this day. At the end of the activity, the students and teachers, along with Mission Guatemala's staff, enjoyed a special traditional snack of tamales and ponche!
The snack program is a collaboration between Mission Guatemala and the Kikoten school, with Mission Guatemala providing the ingredients for the daily snacks and mothers of the students taking turns to prepare the food each day. Thanks to funding from Johns Creek United Methodist Church in Johns Creek, Georgia, and other generous supporters, in its first year of operation, the daily snack program provided a hearty mid-morning snack every school day to each one of the school's 120 students, with more than 20,000 snacks served in 2017!
We're grateful to all of our amazing supporters that make these meals possible. Your generosity has a huge impact each day in these students' lives! Here's to another amazing year!
To read more about the snack program at Escuela Kikoten, click the following link!
For a complete album of pictures visit our Facebook Page!