Making Picture Frames in Choquec!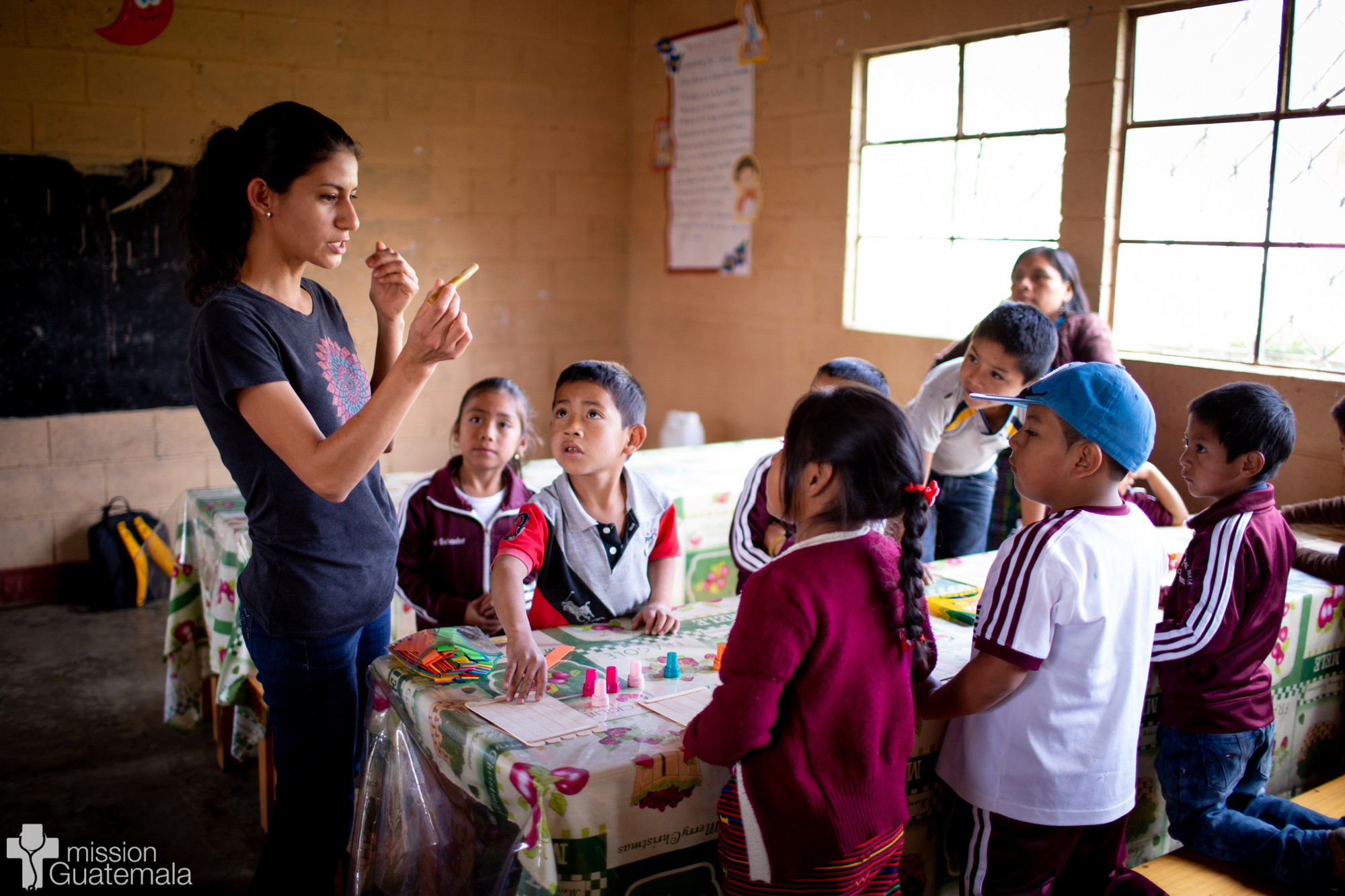 (Note: This story was contributed by Mission Guatemala volunteer Abigail Ramirez)
For a complete album of pictures visit this link, where you can click through photos from this wonderful day!
Since each child had had their photo taken at the beginning of the school year, as the end of the school year drew near, we wanted the students to be able to have their photographs to take home and display. We talked to the principal to reserve a week for us to spend time with the students, one grade at a time, in order to help create frames for their photos. 
To make the activity engaging and interesting for the different age groups, we planned special designs and materials for each grade. The frames themselves were made out of wooden popsicle sticks, but we provided a variety of fun materials for the children to decorate them with. As we thought the older children might enjoy the challenge of making the frames themselves, we gave them the loose popsicle sticks and glue guns and let them "build" the frames themselves. For the younger children, we made the frames beforehand and had them spend their time on the decoration. 
Some of the materials the children used to decorate their frames were pipe cleaners and beads, markers, paint and Q-tips, tissue paper, sequins, stickers, colored raffia and foam. For the older children, we showed them the basics of paper quilling so the could create shapes to glue on their frames.
It was wonderful to watch each child let loose his or her creativity to make a beautiful, unique frame for their photo. We were close by, along with the teachers, enjoying the process with the students and providing assistance as needed, but were careful to let each child design the decoration for their own frame. The children were also really tickled to see their printed photographs! It was heartwarming to watch them proudly show their framed photograph to their teachers and fellow classmates when they finished.
As we returned to the school throughout the week to do the activity with the different grades, we asked a few of the students where they had displayed their framed photographs. Many of them described different special places they had placed their picture at home, and one little boy answered that his photo was with Jesus! He later explained that he had placed his picture on the family shrine next to Jesus! 
Not only was this a fun way for the children to be creative and to learn new techniques, but it also provided them with a framed photograph that they were able to take home, and allowed all of us to make some wonderful, fun memories in the process!