Cooking With Baylor University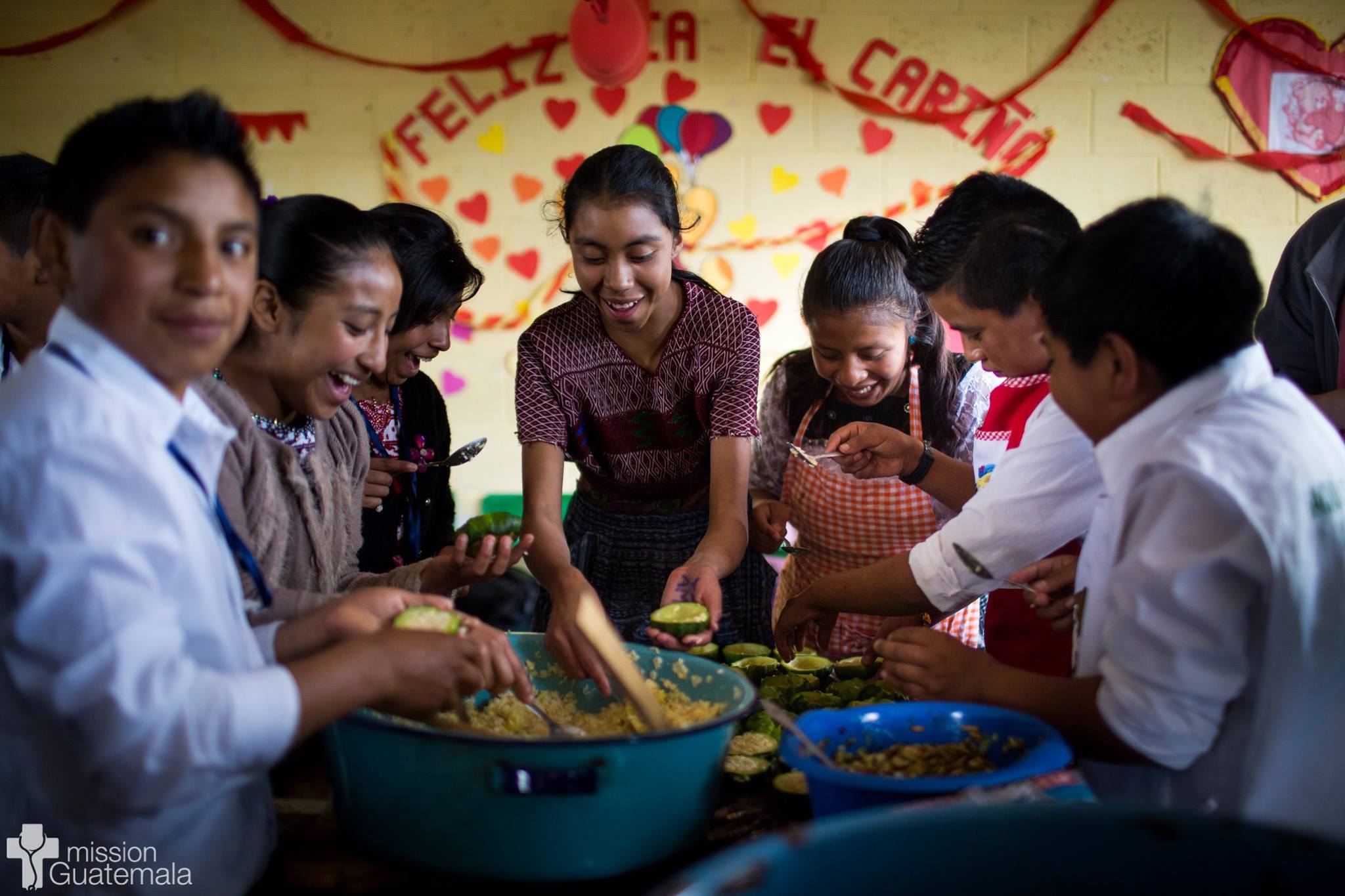 Mission Guatemala was excited to recently welcome a team of nutrition students from Baylor University in Waco, Texas! This group was the sixth group of nutrition students from Baylor University that we have had the opportunity to host over the past 7 years!
During their week with us, the group held afternoon cooking classes in the Escuela Maya Canoanse middle school in the community of Las Canoas Altas, sharing new, healthy recipes with the students that they would be able to cook at home with affordable ingredients that can be purchased in the local markets.
Each morning, the group also visited local elementary schools where Mission Guatemala has full-time lunch and snack programs, in addition to some of the communities whose schools participate in our "Como Saludable" lunch program each Wednesday.
On their last day of work with us, after helping serve the mid-morning snack at Escuela Kikoten, which is the site of Mission Guatemala's full-time snack program, the team worked alongside the Kikoten school's teachers to re-paint the school's basketball court!
We're thankful to the wonderful team from Baylor for their commitment to service, and for their desire to share their knowledge of nutrition in the communities and schools where we work!
¡Buen Provecho!
To see more photos, click here!