Continued Success at Mission Guatemala's Diabetes Club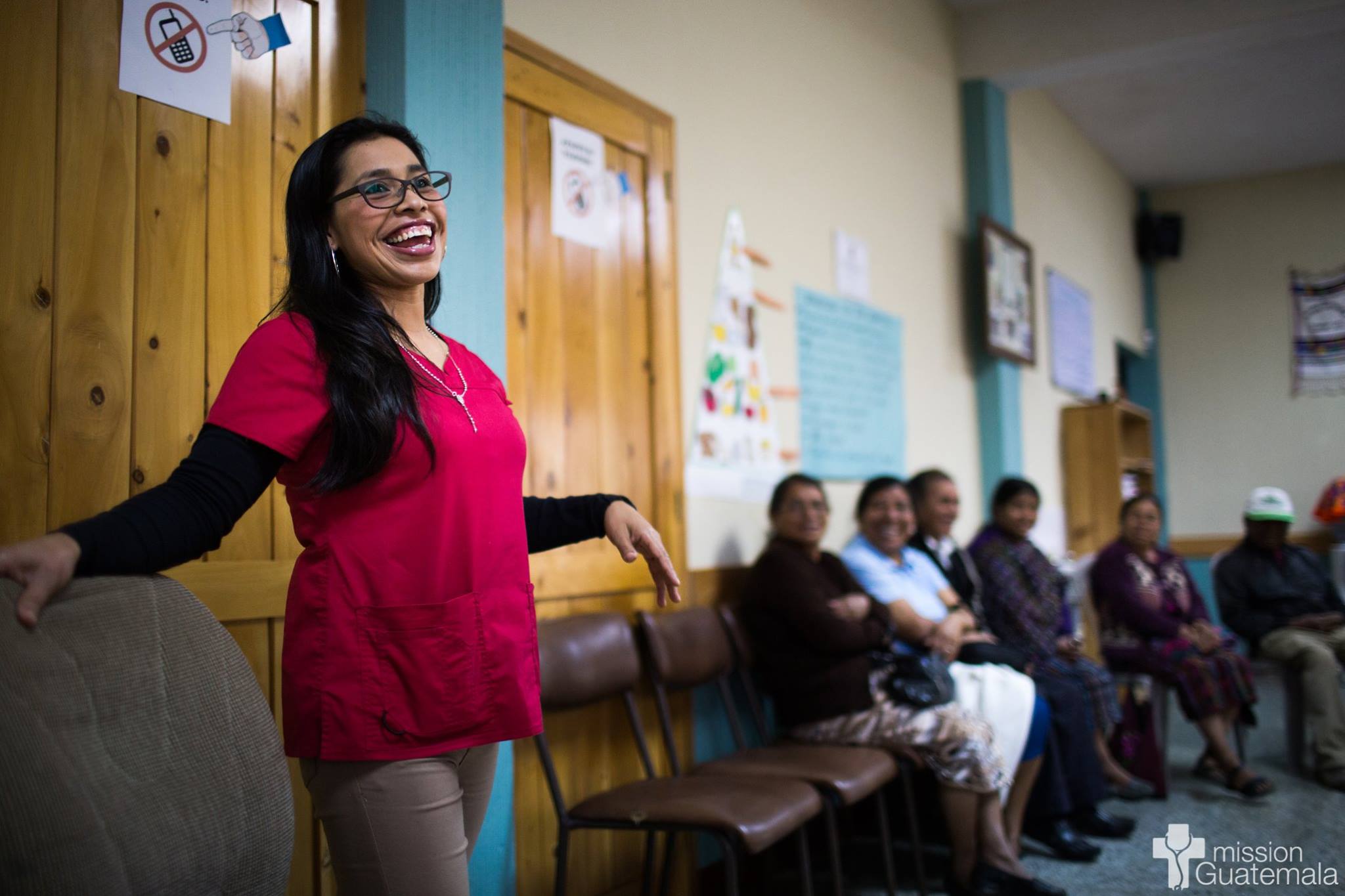 On the first Thursday of each month, diabetes patients from around the area gather for Mission Guatemala's "Club de Diabeticos" (Diabetes Club), which is led by Dr. Lidia Balán, our clinic doctor.
Diabetes continues to be a growing issue in Guatemala, and is consistently the most common issued encountered in patients that come to Mission Guatemala's clinic. To help combat this disease, Dr. Lidia formed the Diabetes Club when she first started working with Mission Guatemala 2 years ago, in order to provide a place where diabetes patients could gather together to learn more about the disease and how to manage it, as well as to receive their medicines at an affordable rate. 
During April's meeting of the club, Dr. Lidia presented a lesson on selecting healthy foods that can aid in the management of each patient's diabetes. Among the foods discussed were citrus fruits, which can be a critical source of both fiber and vitamin C; leafy greens, which are low in carbohydrates and are easy to find in the market; and also nuts, which can have many positive effects, including improving blood circulation.
To close her lesson, the doctor pointed out that it is important to incorporate many different types of fruits and vegetables that they'd spoken about into their diets. "We want to eat everything we've talked about today, not just one thing. We want a balance," she told the patients.
After the lesson, those present each had their blood pressure and blood sugar levels checked by our members of the clinic medical staff, enjoyed a healthy snack, and had a consultation with the doctor to discuss any changes from last month's results.
We're incredibly grateful to Dr. Lidia and the rest of our talented and compassionate clinic staff, and we look forward each month to the "Club de Diabeticos!"
To see more pictures, click here!