Diabetes Club Continues To Make An Impact!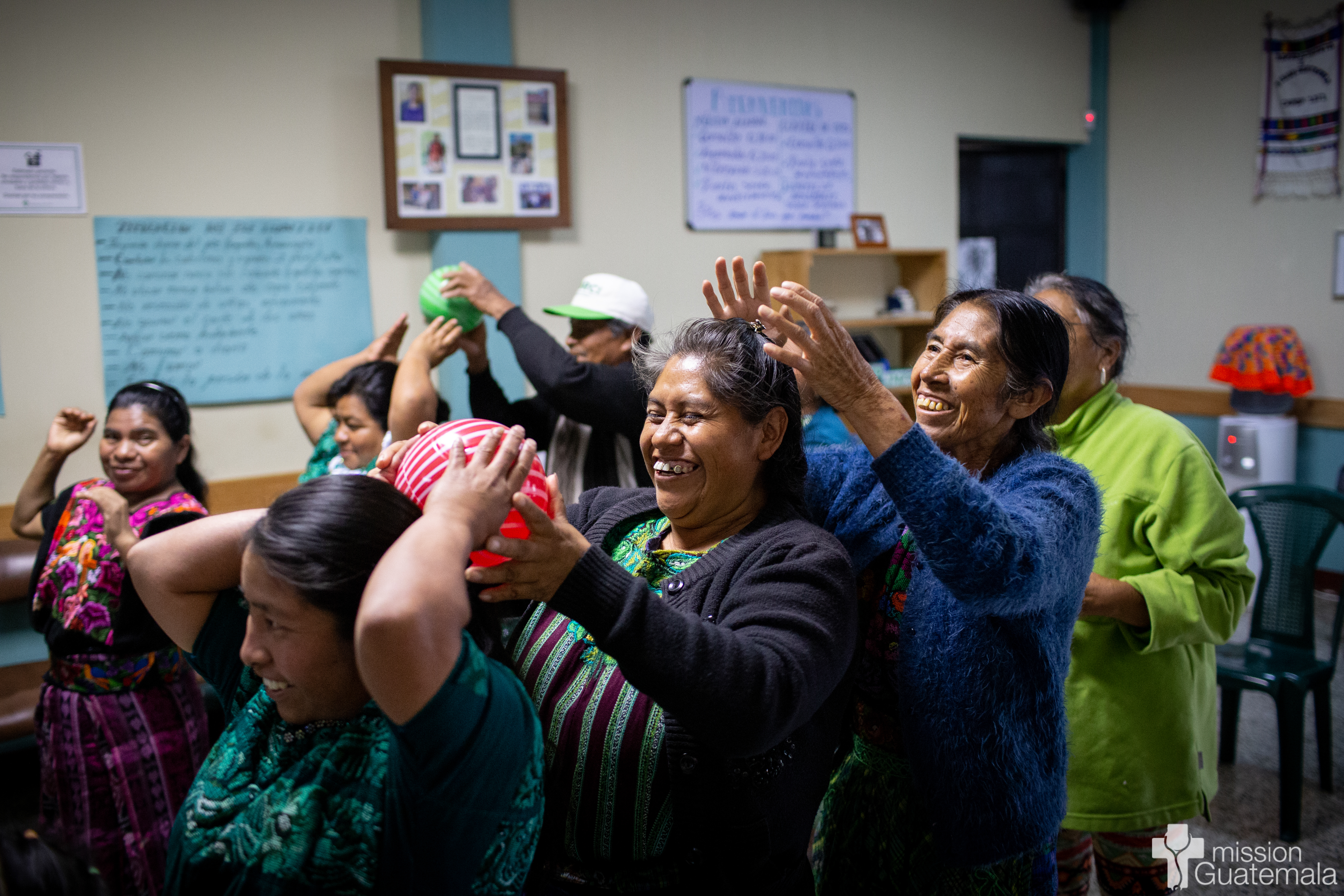 Diabetes is, by far, the most common ailment encountered in patients at Mission Guatemala's medical clinic in San Andrés. And in order to help combat this disease, over three years ago Dr. Lidia Balán, Mission Guatemala's staff physician, formed the "Club de Diabeticos". The group meets on the first Thursday of every month, and exists to educate and empower individuals from the San Andrés area who are suffering from diabetes, to take control of their treatment and make healthier lifestyle choices.
Education is key at the Diabetes Club. Dr. Lidia spends time at each meeting teaching the patients about the causes of diabetes, how to manage its symptoms, and how to make food and lifestyle choices that can help reduce the effects of the disease. In addition to having their blood sugar checked and receiving any medication they might need, patients also spend time at each meeting doing basic exercises together, and even share a healthy snack before heading home.
The growing prevalence and impact of this disease that we have witnessed firsthand is also confirmed by a study conducted in the Lake Atitlán area and published last year by the University of Pennsylvania School of Medicine. The study found found that the current prevalence of diabetes in indigenous Mayan populations (who make up more than 60% of the Guatemalan population) was much higher than expected and potentially "of epidemic proportion".
The study (link below) found that in most cases, the onset of diabetes did not appear to be linked to obesity or BMI, as is common in other areas, noting instead that"...the increasing prevalence in diabetes in Guatemala may be driven by the advanced aging of its population. People are living longer. In 1970, the average life expectancy was 52 years and currently is 72 years. In addition, the high cost of diabetes treatments like insulin and limited social support for dietary and lifestyle changes all create barriers that aggravate an epidemic."
We're thankful for the opportunity to serve our neighbors who are suffering from this disease, and we're grateful to Dr. Lidia for her vision for this excellent program!
To read the study, follow this link.
For a complete album of pictures visit our Facebook Page!