Family & Education - A "Becas Con Misión" Workshop for Parents.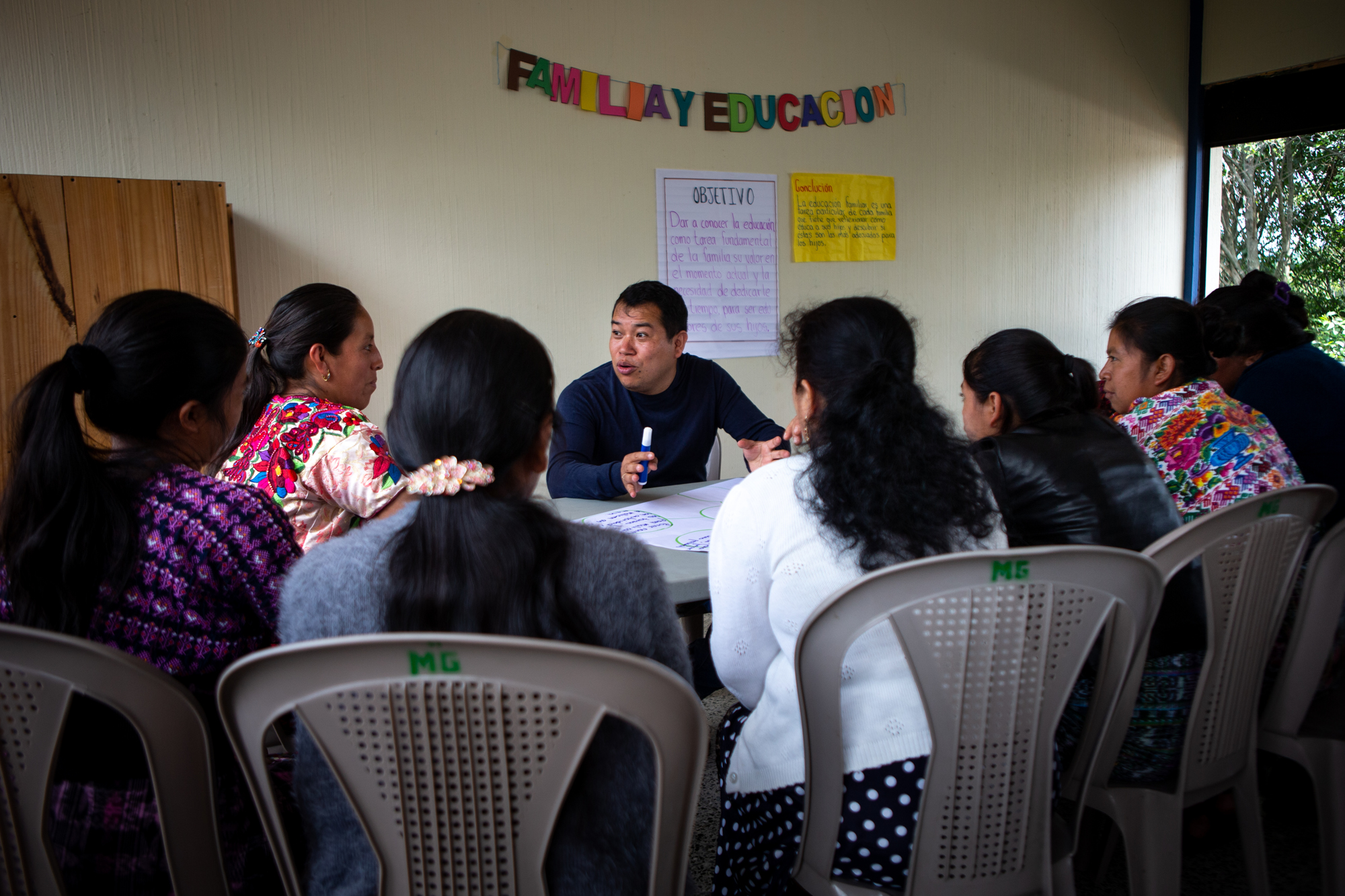 In mid-July, we shared an exciting morning with the parents of students enrolled in our "Becas con Misión" (Scholarships With A Mission) middle and high school scholarship program. This special event, which featured three workshops led by psychologists and professionals from the area, was organized as part of our desire to go beyond simply helping to cover the costs of the students' schooling, to also helping equip parents with the knowledge and tools they need to help their children to succeed in school and life.
In the first workshop, "How to Help Your Child Scholar," parents learned about ways to encourage and assist in their child's education, with a special emphasis on the importance of supporting and collaborating with their child's teachers. Parents also learned strategies to help their students establish good study habits at home, as well as to have an understanding of the huge impact that this can have on a student's academic performance.
The second workshop, titled "Family and Education", reinforced to the parents the fundamental role and importance that education holds in their children's lives, and helped show the integral role that parents have in their children's education.
The final workshop, "Knowing My Children" stressed to parents how important it is to be involved in the day-to-day lives of their children, and to know what is going on in their lives both in and outside the classroom.
Throughout the morning, the parents participated in activities and games that helped illustrate and reinforce the goal of the day–to be more involved, aware, and supportive of the needs of their children, so that they have the best chance possible to continue their studies.
We believe that access to education opens doors, and has the power to change the lives of students and their families. We are so thankful to the amazing people who have supported this program throughout the years, as it has grown from a small pilot program with a handful of students, to the 70+ student strong program it is today! You make days like this possible!
If you'd like to support our "Becas Con Misión" scholarship program today, visit missionguatemala.com/scholarships!
To see more pictures from this fun day, click here!