Far-Reaching Impact by Our Clinic!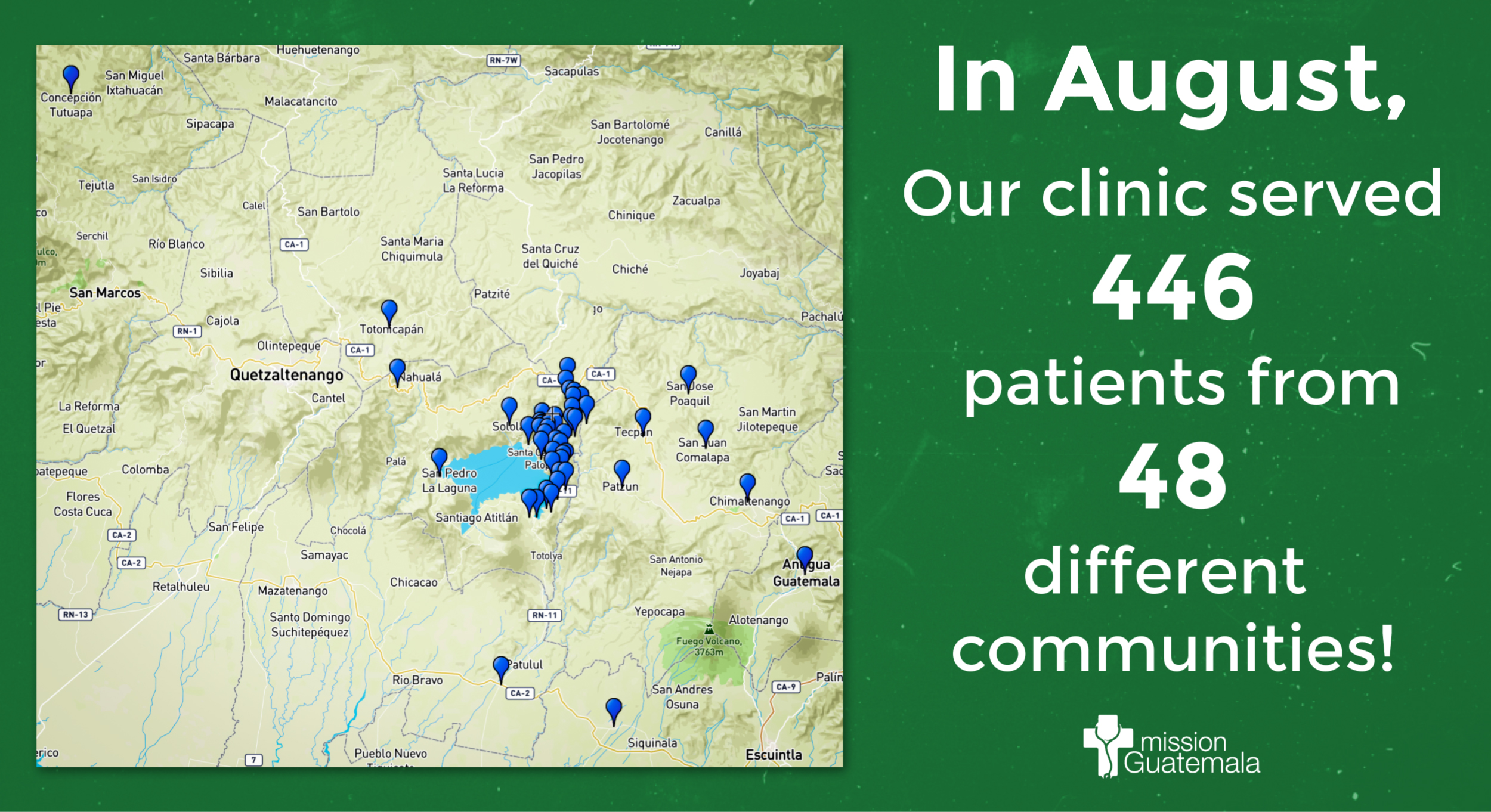 Because of you, Mission Guatemala is making a difference across Guatemala!
In August, we saw 446 patients in our clinic from 48 different communities across 9 separate states, or "departamentos." That's 40% of the country's states represented!
Patients travel from near and far to receive care from our medical staff, and over the years, our clinic has become known as a place where all patients are welcomed and treated with respect, love, and understanding.
Mission Guatemala's clinic is still the only place in San Andrés providing access to a full-time doctor, as well as to laboratory testing and ultrasound services.
When you support our "Home Is Where Our Heart Is" campaign to help us purchase the clinic property in San Andrés Semetabaj, you're not only helping to ensure a permanent home for our medical program, but also for our nutritional and educational initiatives as well!
If you haven't already, would you consider giving to help Mission Guatemala establish a permanent home in San Andrés Semetabaj? We're getting closer to reaching our goal, but we can't do it without YOU!
To give now, you can visit missionguatemala.com/home or simply click the "Donate" button at the top of our Facebook page. And please share this story with your friends and family!
Together, we'll make it home!