Meet Luis Edmundo!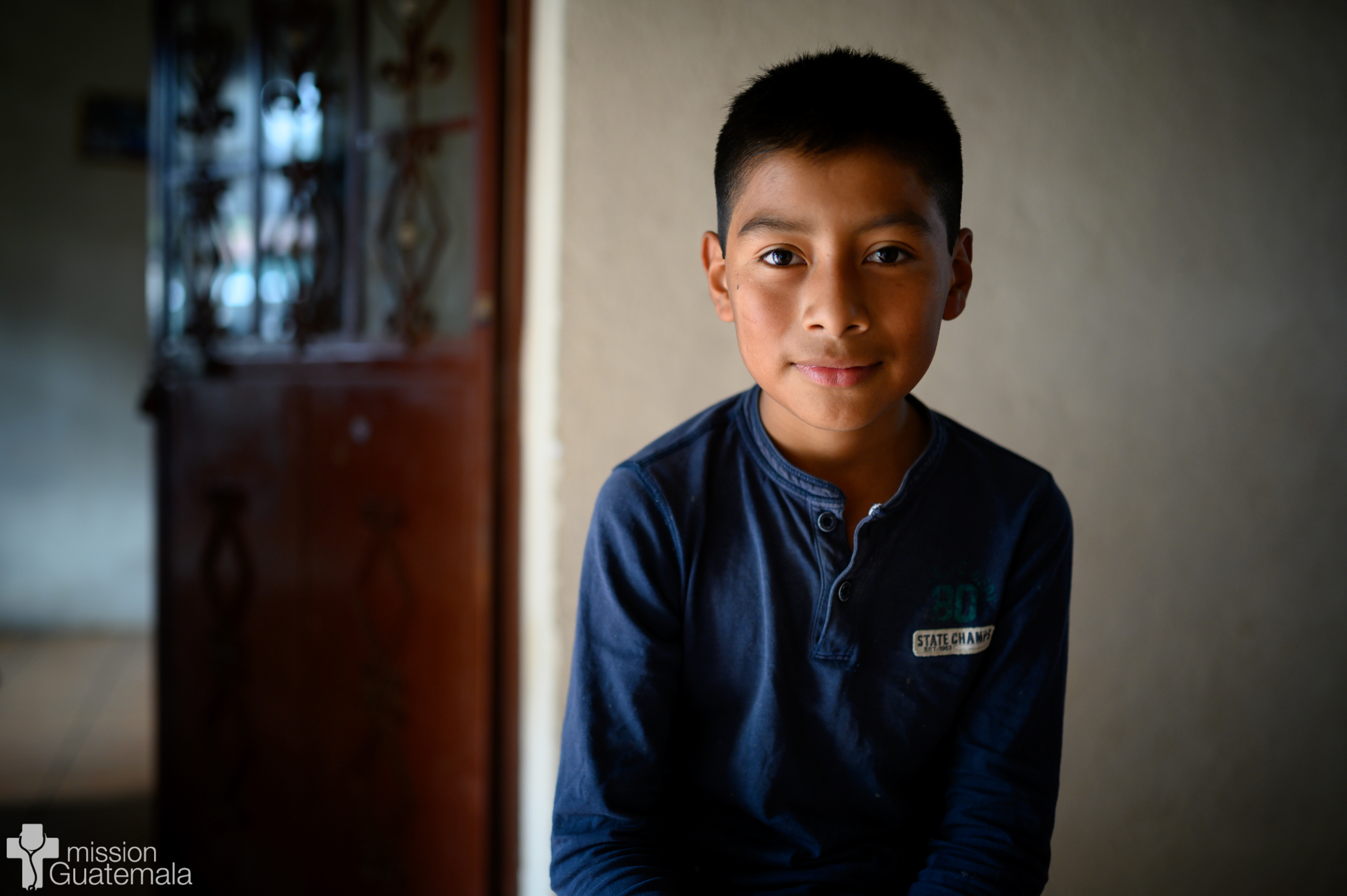 Meet Luis Edmundo. 
Luis is a ninth-grader from the community of Tocaché, and one of the 74 students in our "Becas con Misión" middle and high school scholarship program. 
Each weekday afternoon, Luis walks for 40 minutes from his home down the mountain to attend the public middle school in San Andrés Semetabaj. When he's done with his studies at 6:00 in the evening, he hikes back home, and finishes his day helping his family with chores and work around their home. 
The scholarship program has meant a great deal to Luis and other students like him. Luis says that beyond just having the opportunity to continue his education, some of his favorite memories in the scholarship program have been the activity days that Mission Guatemala has organized for the scholarship students to help them build camaraderie and work on their personal development.
When asked why he's motivated to continue his education, he told us that he studies in order to have a better future and to be able to help his parents with whatever they need.
When you support our "Home Is Where Our Heart Is" campaign to purchase our space in San Andrés Semetabaj, you're not just helping to provide a permanent home for our medical and nutrition and scholarship programs, you're giving Luis and other students like him an opportunity to achieve their full potential!
Would you please consider giving to help Mission Guatemala have a permanent home in San Andrés Semetabaj? You can do so by visiting missionguatemala.com or simply clicking the "donate" button at the top of our Facebook page. And please share these stories with your friends and family! 
We know there's still a long road ahead, but together we'll make it home!