First Students Graduate From Scholarship Program!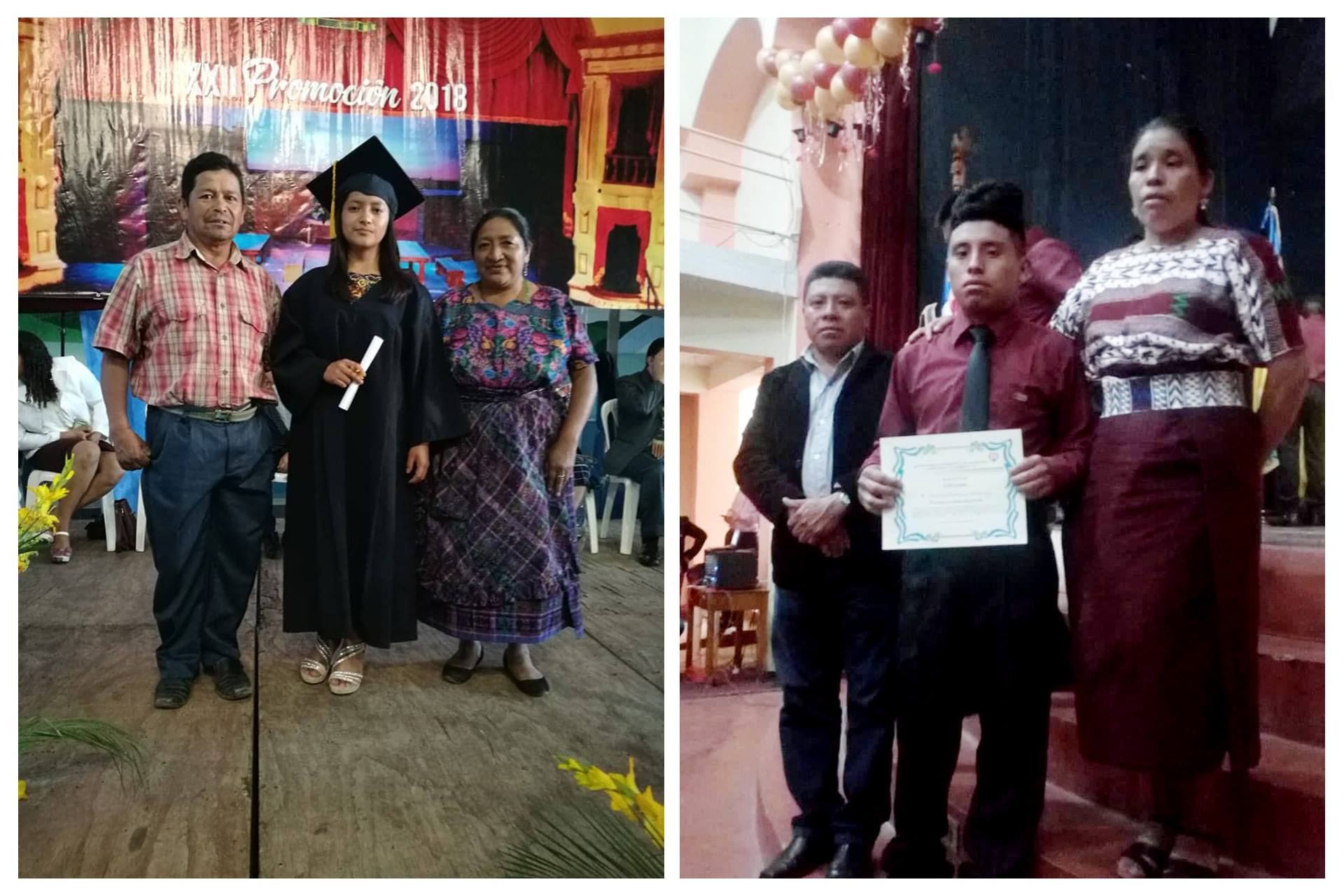 In early November, "Becas Con Misión" scholarship students Jose Luis and Karlita Rosario, who have both been in Mission Guatemala's scholarship program since they began middle school, received their high school diplomas at their school's graduation ceremonies! Jose Luis and Karlita are the first ever high school graduates to have been a part of our "Becas Con Misión" middle and high school scholarship program beginning in their 7th-grade year and continuing all the way to the 12th grade!! 

Their parents shared these pictures with us, and we are so excited to share them with you!

In Guatemala, students are able to choose a vocational area for their high school studies, and Karlita, who is from the community of Panimatzalam, graduated from Colegio San Francisco, a high school in Panajachel, with an introductory focus in Medicine. She completed the requirements for her studies by serving an internship in Mission Guatemala's clinic this year! (Look for that story soon!) 

Jose Luis attended high school at Colegio Fe y Alegria in Huehuetenango, Guatemala, a town many, many hours from his home in the small community of Choquec. Jose specialized in Auto Mechanics, a skill that he will be able to immediately begin using to make a living. 

We are so proud of these amazing students and their families, who, with the help of generous Mission Guatemala supporters, beat the odds to achieve this remarkable milestone!