Healthy Meals at Kikoten!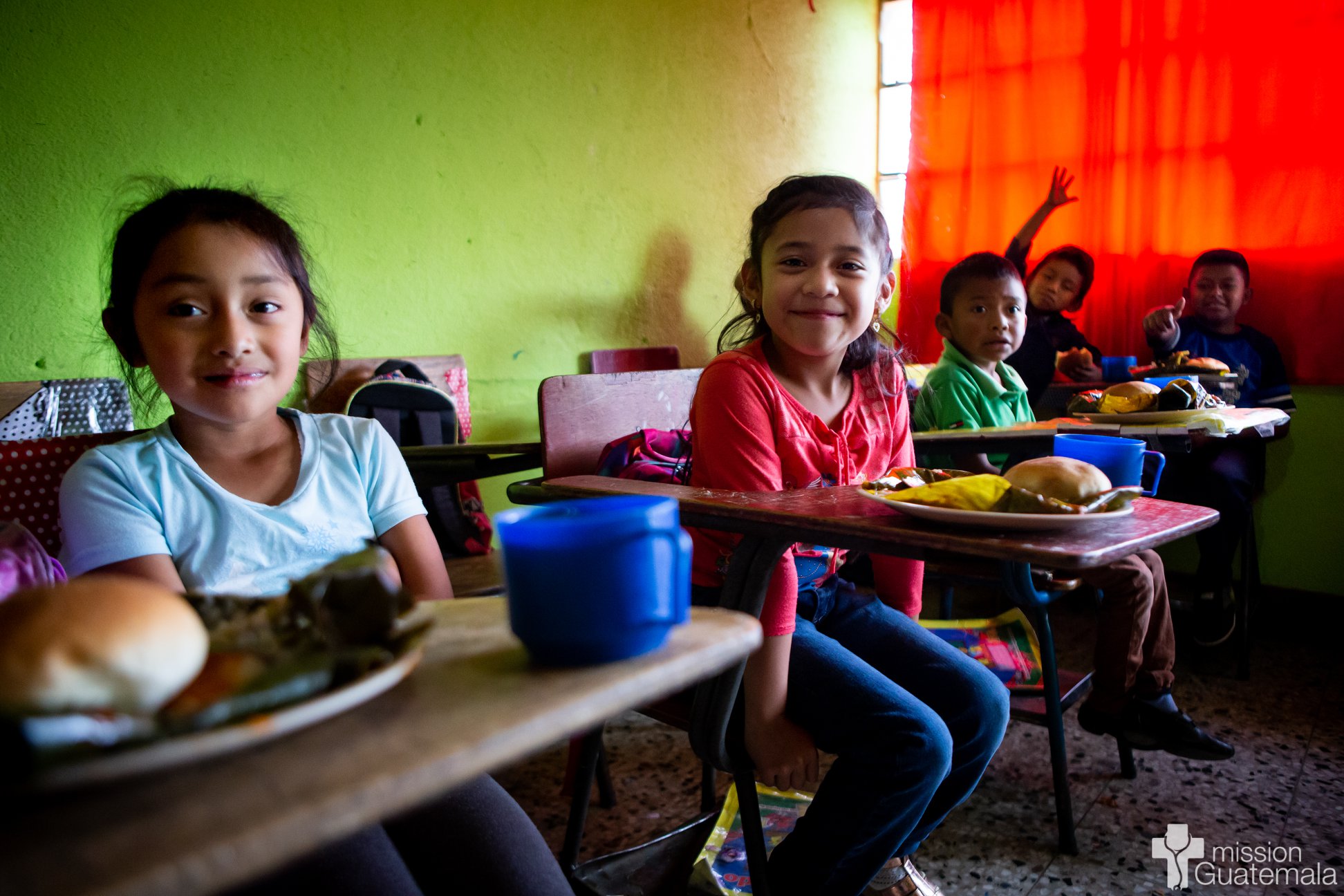 Thanks to the generosity of our amazing supporters, so far this year we've served close to 19,000 healthy meals at the Escuela Kikoten in San Andrés Semetabaj! The elementary school is the site of Mission Guatemala's daily healthy snack program, where each of the school's 120 students are provided with a hearty mid-morning snack each weekday during the school year.
Now in its third year, this initiative is a collaboration between Mission Guatemala and the Escuela Kikoten, with Mission Guatemala providing all of the ingredients for the snacks each day, as well as a staff cook to oversee the food preparation, and with the mothers of the school's students taking turns to help prepare the food each day. 
Johns Creek United Methodist Church in Johns Creek, Georgia, along with other wonderful Mission Guatemala supporters, have helped to make this program a reality each day in San Andrés! We are deeply grateful for their commitment to helping us meet the nutritional needs of these students each school day.
You can help, too!
When you support our "Home Is Where Our Heart Is" campaign to purchase our space in San Andrés Semetabaj, you're not just helping to provide a permanent home for our medical, nutrition and scholarship programs, you're helping ensure that we are able to continue to work to face the nutritional challenges we encounter in these communities head-on!
You can support this campaign today by clicking the "Donate" button at the top of our Facebook page, or by visiting missionguatemala.com/home.