Intern With Mission Guatemala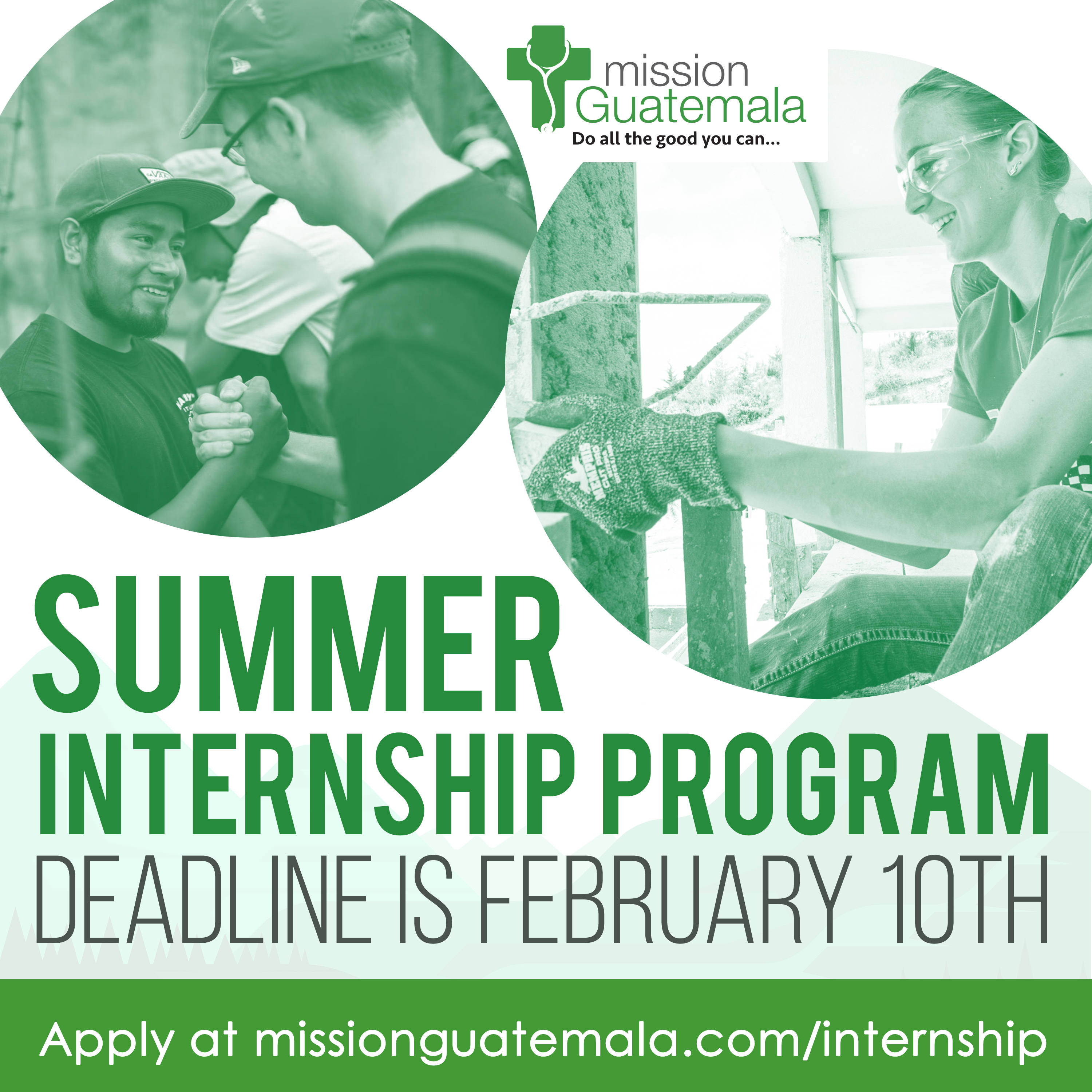 We're looking for candidates for our Summer 2019 Internship!
If you, or someone you know, is interested in serving with Mission Guatemala this summer, and meets the requirements below, please visit the following link and apply today!
missionguatemala.com/internship
Requirements:
- Must have a heart for relational ministry and a desire to partner with Mission Guatemala and the Guatemalan people in hands-on servanthood
- Must be at least 20 years old prior to the internship or entering junior year of college
- Must have served previously on an international mission team or service experience in alternate missions area
- Must display leadership skills and maturity
- Must speak some Spanish
We can't wait to hear from you!
Please visit missionguatemala.com/internship to apply today!