Jamming With Misión!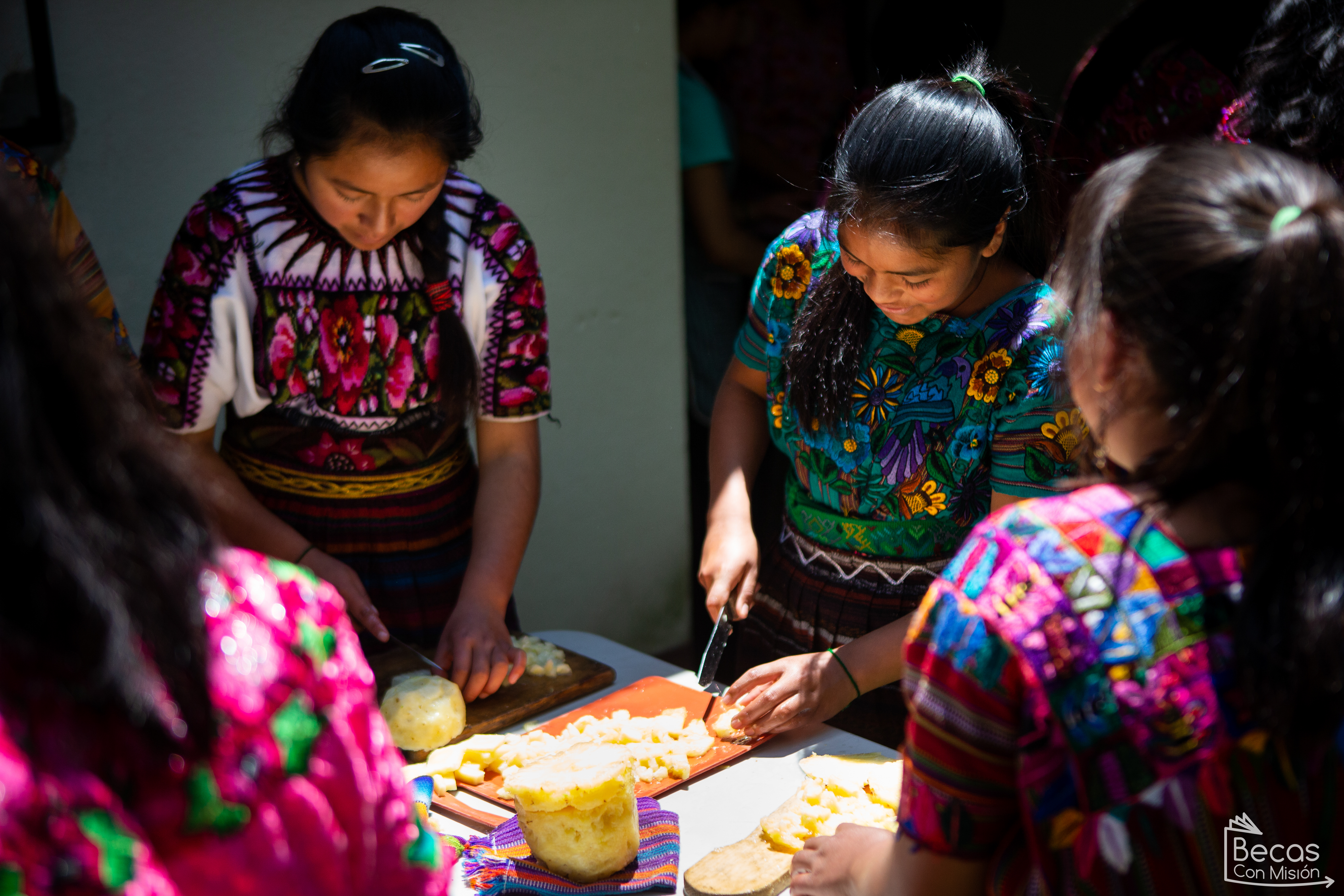 Last month, the 74 middle and high school students enrolled in our "Becas Con Misión" (Scholarships With Mission) program had the chance to expand their knowledge outside the classroom with a jam-making activity!
With guidance from Marily, Gladys, and Devorah, the students spent the day at Mission Guatemala's clinic space in San Andrés making both strawberry and pineapple jam from scratch! The students had the opportunity to participate in each step of the process throughout the day, from washing and cutting the fruit, to cooking and canning the jam, to ultimately affixing the specially-designed "Becas Con Misión" labels on each jar! Along with a hearty midday lunch prepared by Doña Rosa and Doña Irma, the day was jam-packed with activity!
Because the students come from many different communities in and around the San Andrés Semetabaj area, group activities like this one are an important part of our scholarship program. We believe that taking time at different points during the school year to gather and share experiences together is important for the students and helps fosters a sense of community within the group, in addition to helping our staff get to know the students and their needs.
We are thankful to every person and church that has supported our Becas Con Misión scholarship program! In addition to providing access to education for students who might not otherwise be able to continue their studies after the 6th grade, you also make fun days like these happen!
To learn more about the program, or to support students like these, click the following link:
missionguatemala.com/scholarships
For a complete album of pictures visit our Facebook Page!