Meet Heimy Paola!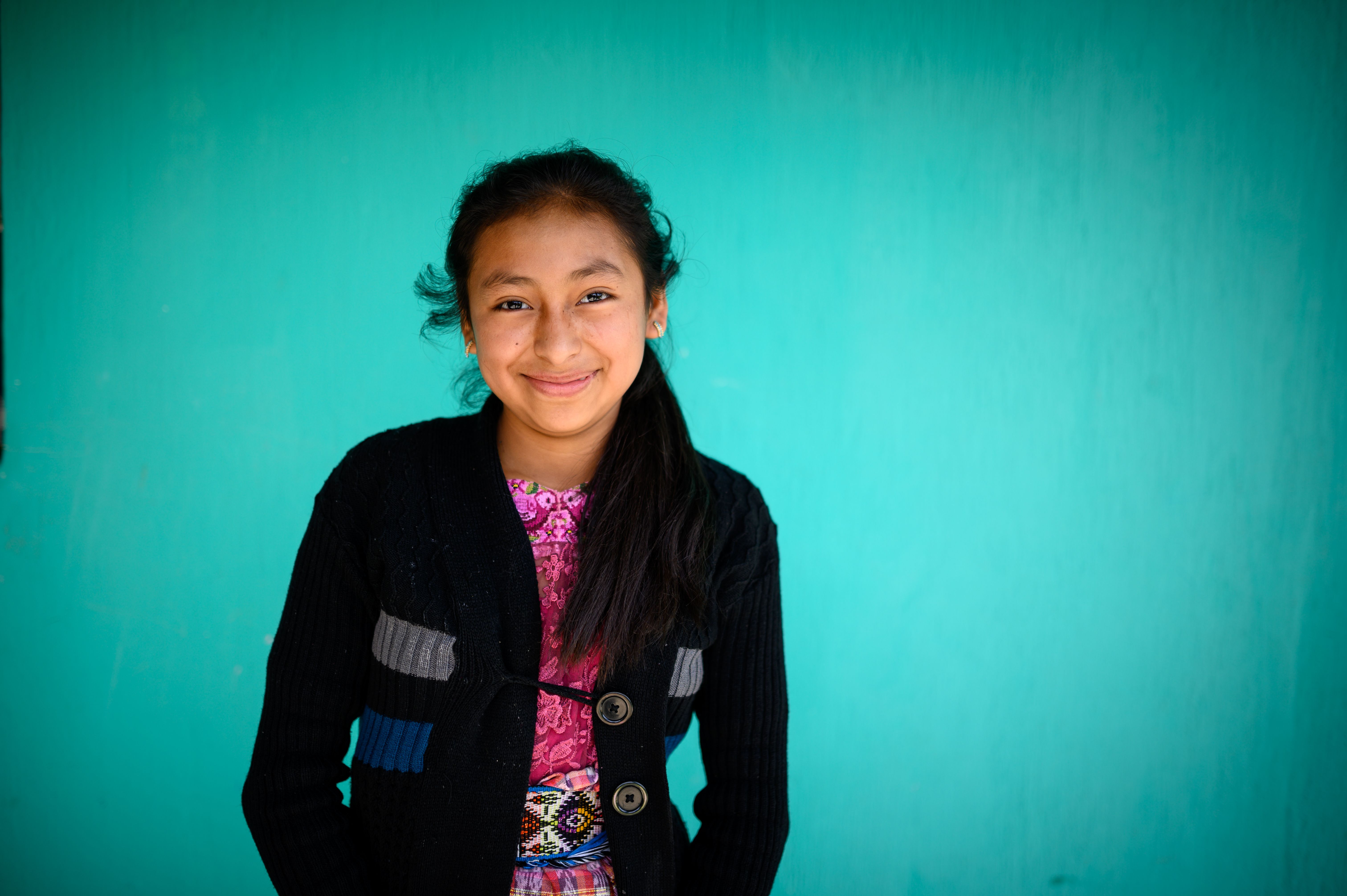 Today is International Day of the Girl, and we'd like to take the opportunity to introduce you to one of our bright scholarship students, Heimy Paola!
Heimy is a seventh-grade student from the rural community of Las Canoas Bajas, and one of the 74 students in our "Becas con Misión" middle and high school scholarship program. She lives with her parents, two sisters, and one brother in a home near her school, the "Instituto Mixto por Cooperativa Maya Canoence," a middle school in Las Canoas. 
Our scholarship program helps provide middle and high schoolers like Heimy with an opportunity to continue their studies past the 6th grade, while also providing a sense of community and camaraderie with their fellow "Becas" students.
Heimy, who hopes to specialize in the field of biology, told us that she's motivated to continue her schooling because she knows that with an education, she will be able to find work and have a better standard of living. 
In her free time outside of the classroom, Heimy studies with friends, sews with her mother, and loves to draw and paint. She's also enjoyed the activities the "Becas con Misión" students participate in together, especially the jam-making workshop earlier this year!
When you support our scholarship program, you're providing Heimy and other students—including many amazing young women like her—an opportunity to achieve their full potential!
You can now give by visiting missionguatemala.com/scholarships or by clicking the "Donate" button at the top of our Facebook page!