Meet León Sebastián!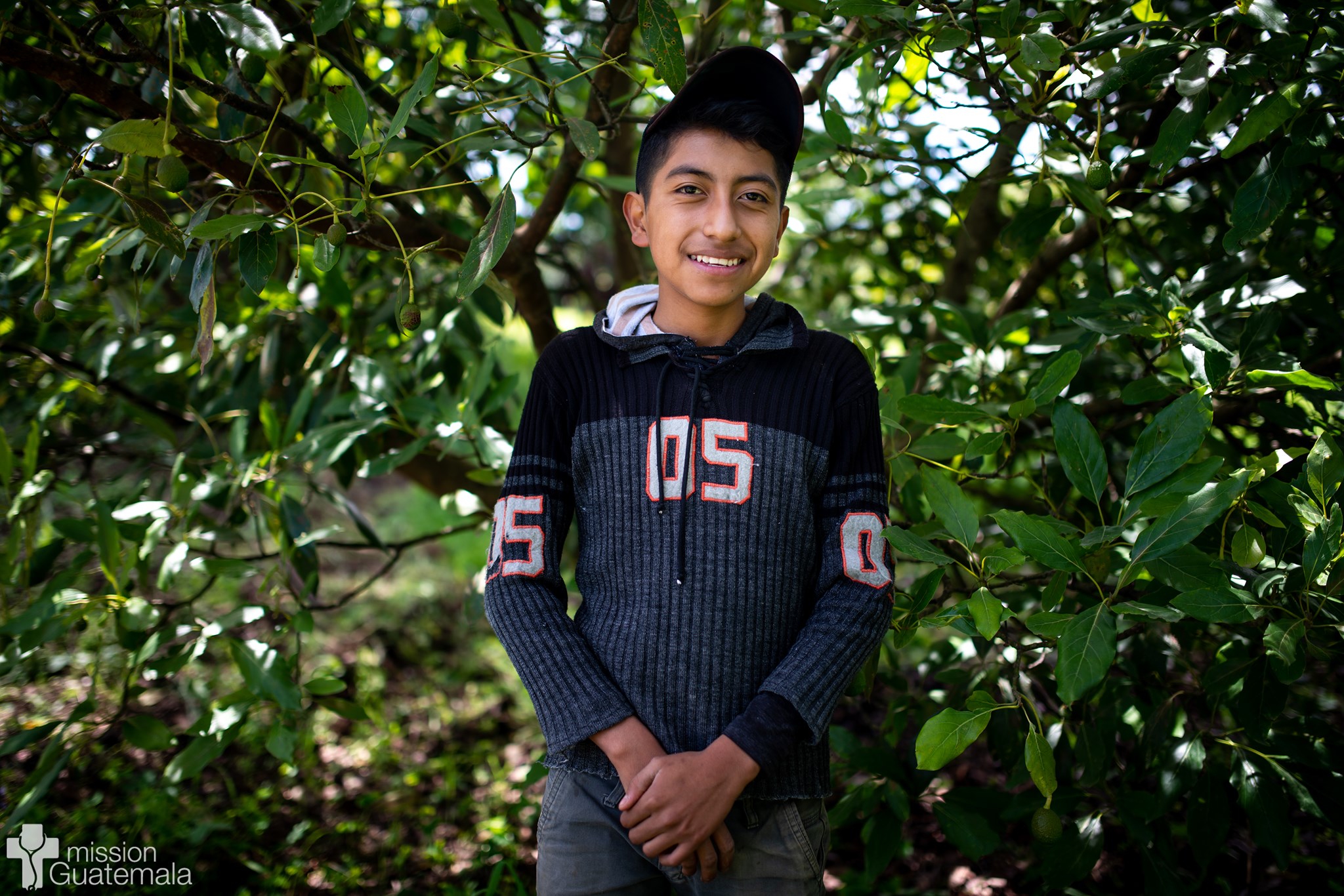 Meet León Sebastián!
León is a ninth-grade student from the rural community of Caliaj Tecpan, and one of the 74 students in our "Becas con Misión" middle and high school scholarship program. 
The scholarship program helps provide middle schoolers like León with an opportunity to continue their education past the 6th grade while also providing a sense of community and camaraderie with their fellow "Becas" students. 
Much of León's free time his spent helping his father on their land, working to cultivate their corn and avocados. Each afternoon, after he helps tend to the family's crops in the morning, León walks from his home to the nearby middle school, the "Instituto Mixto de Educación Básica por Cooperativa Iximche" to attend classes, which meet in the afternoon.
When asked why he is motivated to continue his education, he told us that his goal is to get his degree as an agricultural engineer and find a decent job in order to help his parents and siblings. 
When you support our "Home Is Where Our Heart Is" campaign to purchase our space in San Andrés Semetabaj, you're not just helping to provide a permanent home for our medical, nutrition and scholarship programs, you're also providing León and other students like him an opportunity to achieve their full potential!
Would you please consider giving to help Mission Guatemala have a permanent home in San Andrés Semetabaj? You can do so by visiting missionguatemala.com or clicking the "Donate" button at the top of our Facebook page. And please share this story with your friends and family! 
We know there's a long road ahead, but together we'll make it home!