New Bathrooms For Caliaj Tecpan!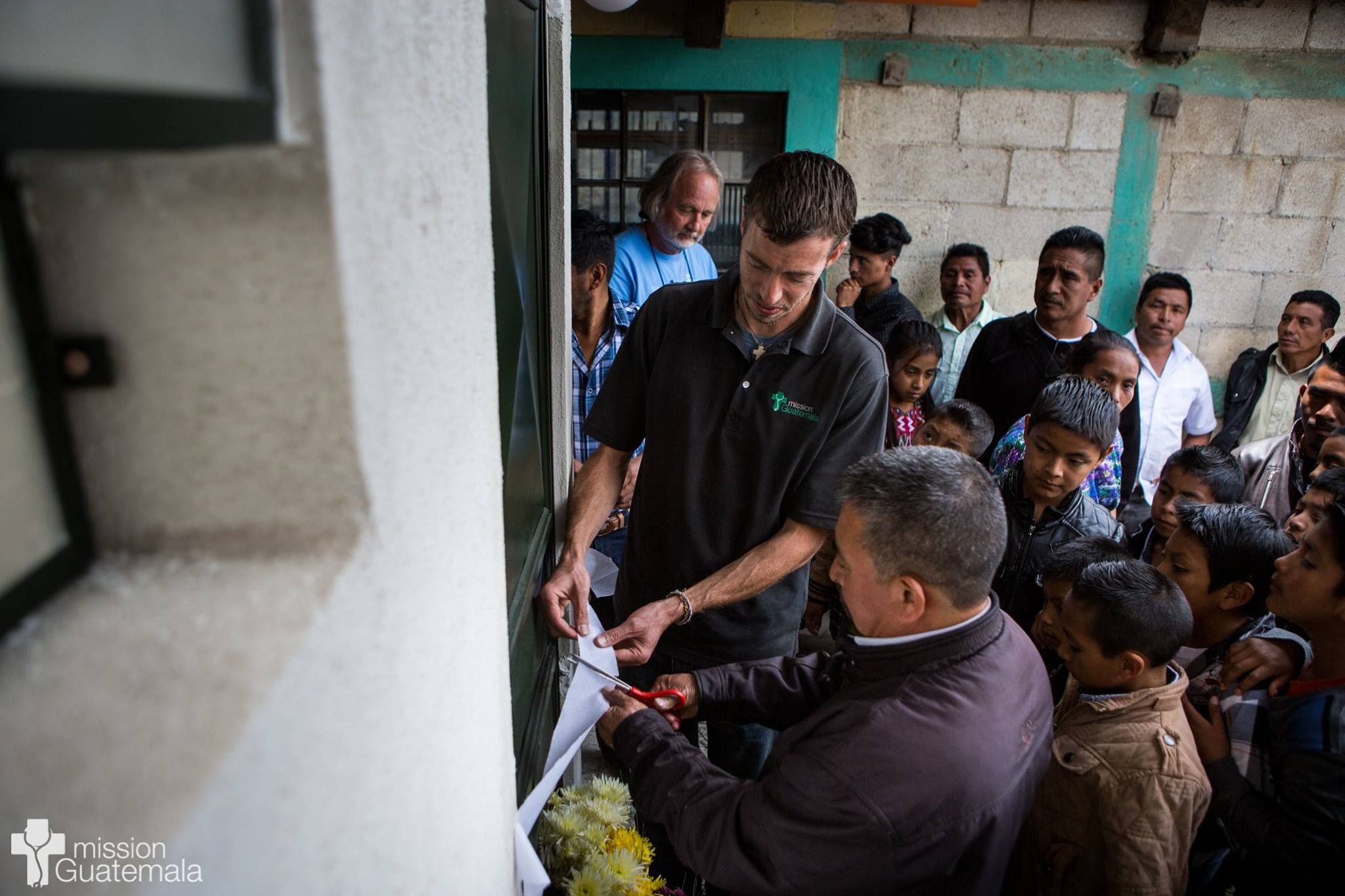 Community leaders, parents, students, and Mission Guatemala staff and team members came together earlier this month for a celebration of the grand opening of the expanded bathroom facilities at the public elementary school in the community of Caliaj Tecpan! Mission Guatemala's teams worked from the beginning of January through the end of March to complete the project at the elementary school in Caliaj Tecpan, where the school's 168 students previously had access to just 4 flush toilets as well 3 pit latrines that were nearly unusable.
The expanded facility now features separate areas for girls and boys, as well as hand washing sinks and a water tank. The facility also has a separate bathroom and shower area for the school's teachers! As always, we're grateful to everyone who helped make this project a reality through their support of Mission Guatemala's efforts to "do all the good we can."
We particularly want to thank the more than 100 volunteers from the following teams who gave of their time and energy to see this project come to fruition!
Sugar River UMC - Verona, WI Christ United Methodist Church - Lafayette, IN Our Saviour Lutheran Church, West Lafayette, Indiana Grace United Methodist Church- Franklin, IN New Philadelphia First United Methodist Church - New Philadelphia, OH Newburgh United Methodist Church - Newburgh, IN Advent United Methodist Church - Simpsonville, SC Columbus First United Methodist Church - Columbus, IN Trinity Church - Kendallville, IN Broadway UMC - Indianapolis, IN
¡Muchas gracias a todos y todas!
For a complete album of pictures visit our Facebook Page!