Our Week With Advent UMC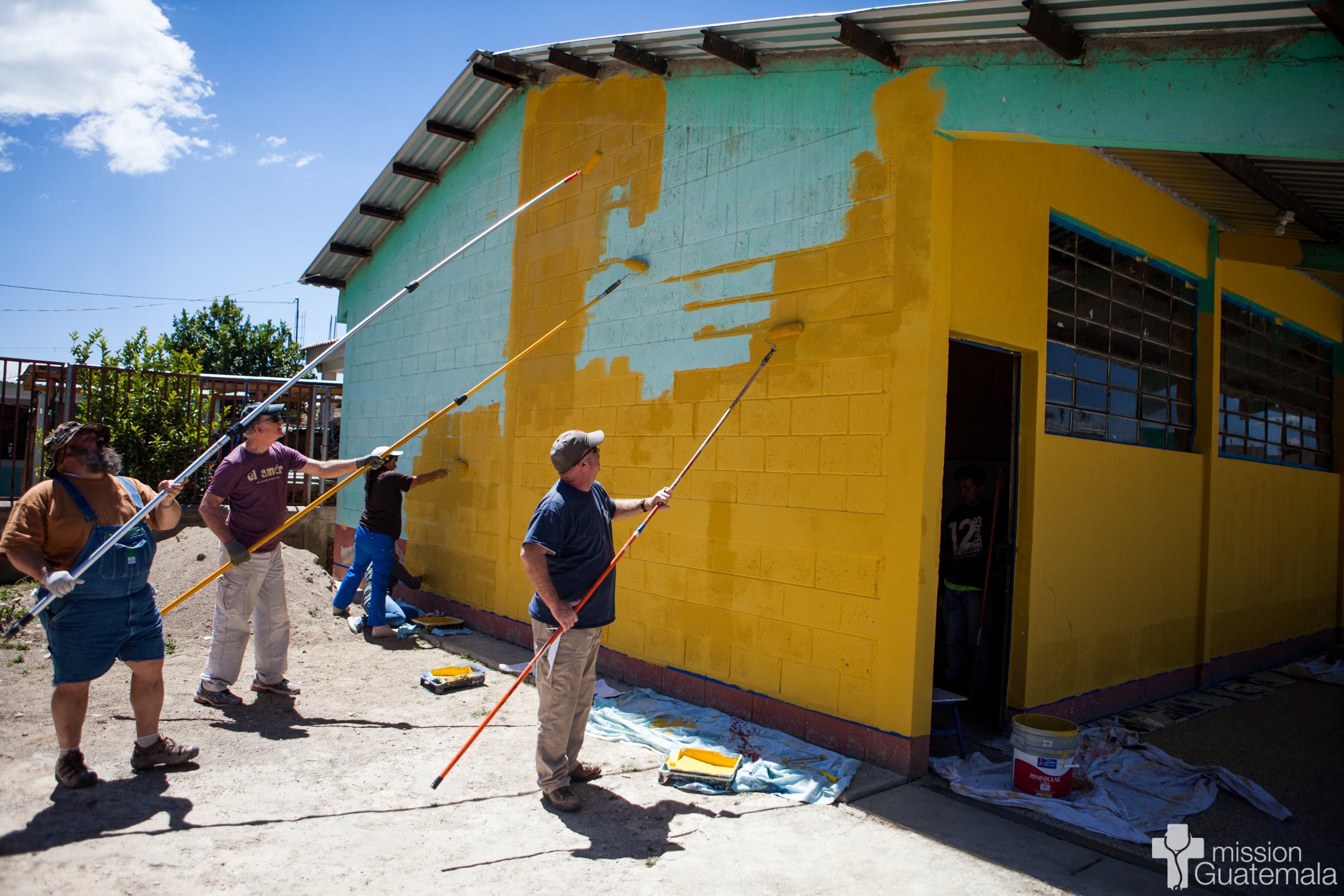 We were happy to have our good friends from  Advent United Methodist Church in Simpsonville, South Carolina in Guatemala again!
The group spent most of their week painting the public elementary school in the small community of Tocache, where in 2013, the first group from Advent UMC worked to construct hand washing sinks and a water storage tank! Each afternoon in Tocache, team members presented activities for the students from the school, which included crafts, coloring, skits, and snacks!
On their last day of work with Mission Guatemala, the team, alongside dozens of teachers and administrators from the teachers association of San Andrés Semetabaj, worked together to pour the concrete roof of our "Casa del Maestro" (House of the Teacher) building project! Tons of concrete was mixed, hundreds of buckets passed and poured, and at the end of the day, the roof was done!
We're grateful to each one of the members of this wonderful team, for their hard work, and for the love they showed our staff and the people we serve each day. We're especially grateful for Leigh Randall, the team leader and Advent UMC's Director of Student Ministries, as well as one of Mission Guatemala's amazing board members!
We're already looking forward to seeing more of our Advent friends when their youth team comes to serve with us this summer!
Later this week, we'll be sharing photos of an activity day that the Advent team also hosted at the start of their week for students in our "Becas con Misión" (Scholarships with a Mission) scholarship program!
The team shared a fun and relaxing day filled with laughter, games, swimming, and an amazing lunch! Advent UMC has helped support our "Becas con Misión" program for the past three years, and we love that they spend one of their days in Guatemala caring for these amazing student scholars!
For a complete album of pictures visit our Facebook Page!