Our Week With Aldersgate UMC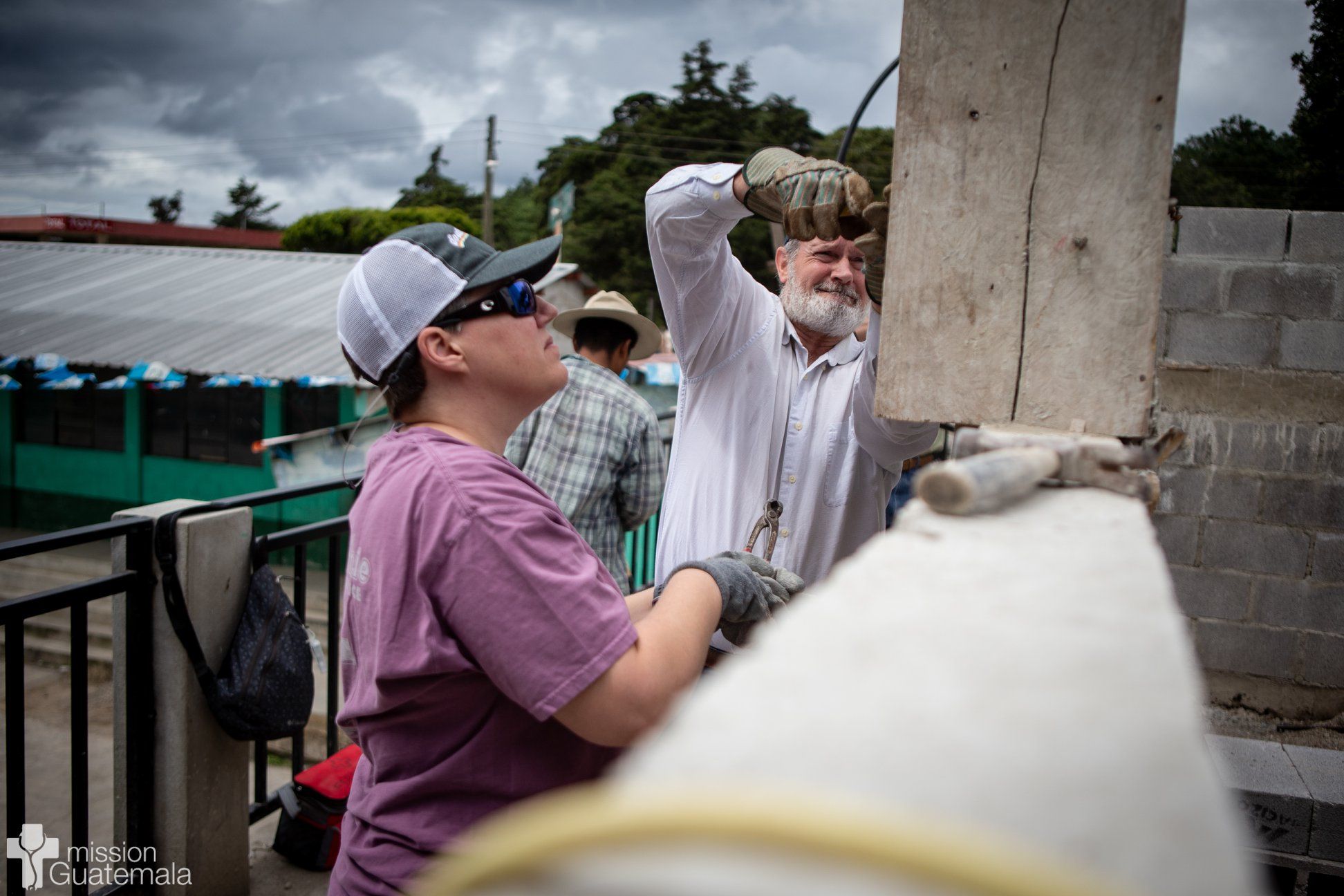 We recently said goodbye to a team of amazing volunteers from Aldersgate United Methodist Church in Sumter, South Carolina!
This team, which was the first to serve with us from Aldersgate UMC, spent their week continuing the construction of the classrooms for the Xequistel middle school! Even though the rain poured down during much of the week, the crew's spirits were high as they laid block after block to the walls of the new classrooms.
In addition, several members of the team worked through the week in our dental clinic in San Andrés, providing extractions and cleanings. Led by Dr. Lynn Wallace, a periodontal surgeon from Sumter, S.C., the team embodied Mission Guatemala's goal of providing quality and loving care to friends and neighbors in San Andrés Semetebaj and the surrounding communities.
We're thankful to all of our friends at Aldersgate UMC, and hope to see them here again soon!
Click here to see a gallery of pictures from this week!
Though it's hard to believe, the Aldersgate team was also our last team of 2019! It has been another wonderful year of hosting teams in Guatemala, and we are grateful to every single team member who served with us this year. We can't wait to welcome teams once again in January 2020!
See you soon!