Our Week With Argyle UMC and Eureka UMC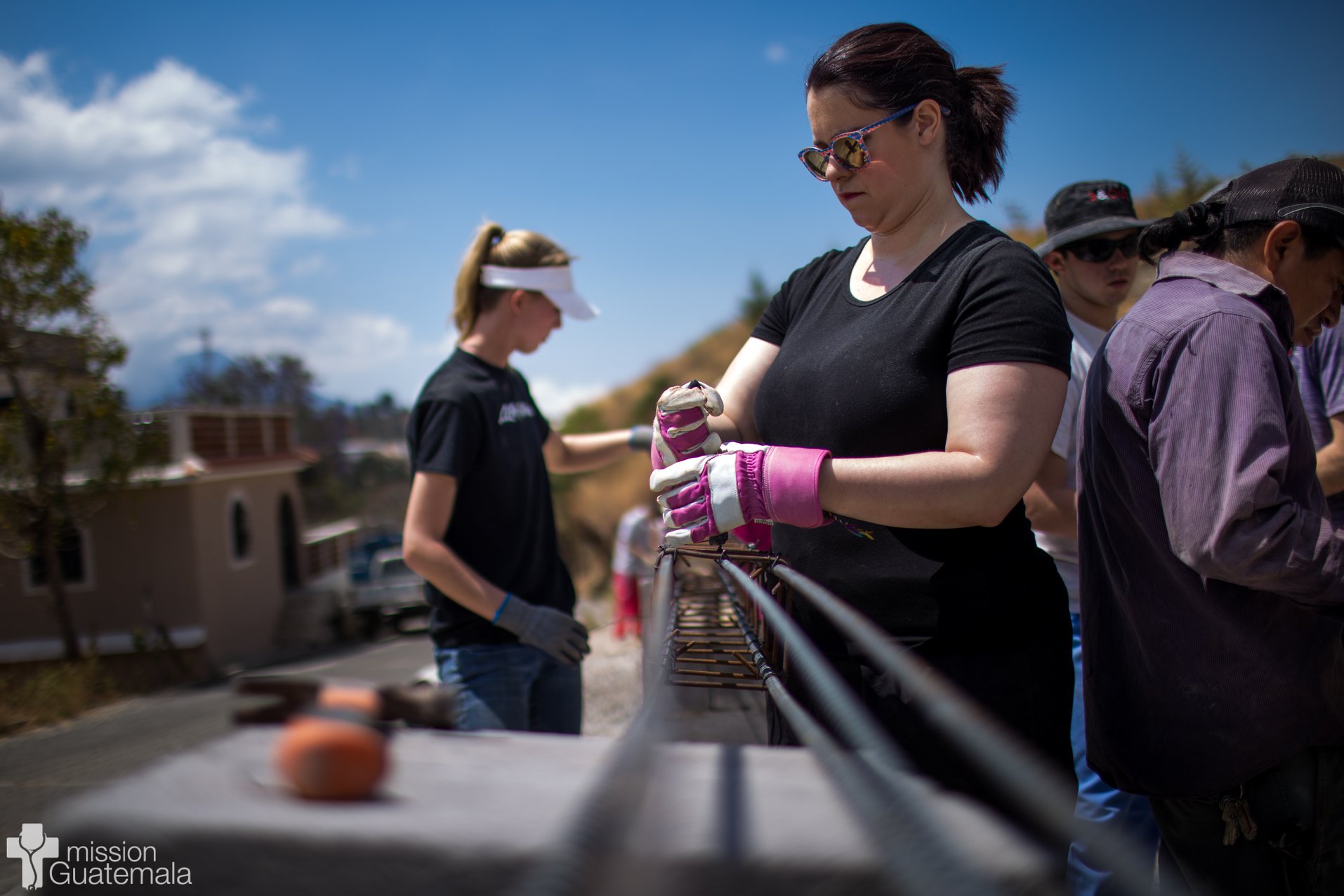 We were excited to welcome two teams recently from our friends at Argyle United Methodist Church in Argyle, Texas, and Eureka United Methodist Church in Eureka, Missouri! These two groups shared a week of work together continuing the construction of our "Casa del Maestro" building project in San Andrés Semetabaj.
The teams from Eureka UMC and Argyle UMC spent much of their week working to construct the building's wheelchair access ramp, with tasks including tying rebar, mixing and pouring concrete, laying block, sifting sand, and much more.
It was almost exactly a year ago that we broke ground on the Casa del Maestro project, with the help of a team from Argyle UMC. This made this week feel even more special, and throughout the week, we were able to reflect on the past year and all the progress that has been made by so many dedicated volunteers.
We're grateful to each of these hardworking teams for their friendship, and for their continued support of Mission Guatemala and the communities we serve.
We look forward to seeing our friends in Guatemala again soon!
For a complete album of pictures visit our Facebook Page!