Our Week With Carson-Newman University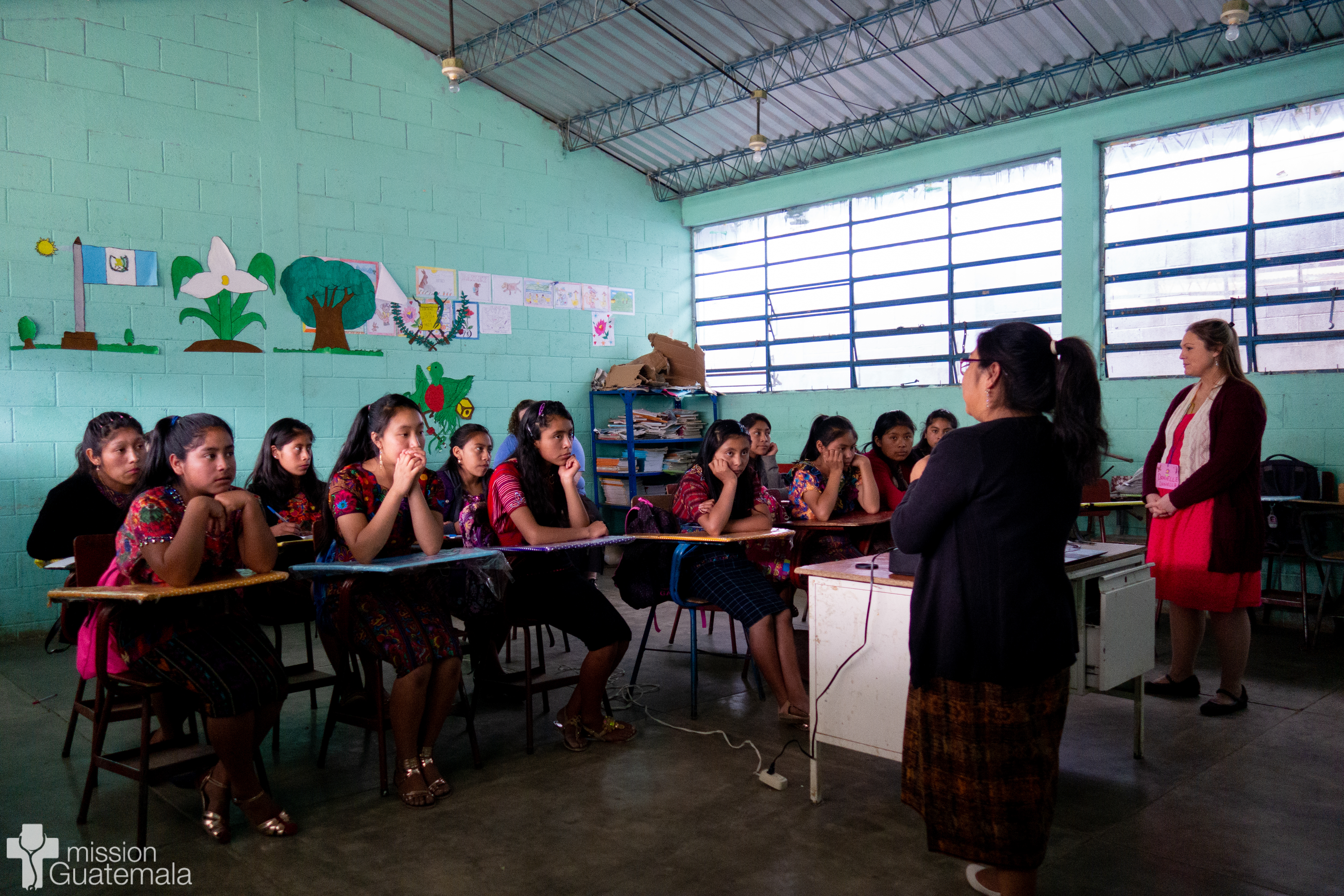 Earlier this year, we were joined by a team of students and professors from Carson-Newman University in Jefferson City, Tennessee! The group, which was led by Dr. Nancy Gregg, an Associate Professor of Education at the university, included students and faculty from both the college's nursing and education programs.
With guidance and assistance from our staff, the group planned and led educational workshops for students from two rural middles schools, as well as for the students in Mission Guatemala's "Becas Con Misión" scholarship program. The workshops focused on critical issues for adolescents, including personal hygiene, puberty, and interpersonal skills, such as self-respect.
The team led separate workshops for both the young women and young men, discussing relevant topics with each group of students. At the end of each workshop, everyone shared a delicious snack of tamalitos together!
In the course of the week, the Carson-Newman team also had a chance to work on our basketball and soccer court project at El Soccoro, the all-girls Catholic boarding school in San Andrés Semetabaj!
We were grateful to have spent this week with the crew from Carson-Newman, and are thankful for their focus on educational issues and their desire to share with the students here in Guatemala.
For a complete album of pictures visit our Facebook Page!