Our Week With Castleton UMC and Jefferson UMC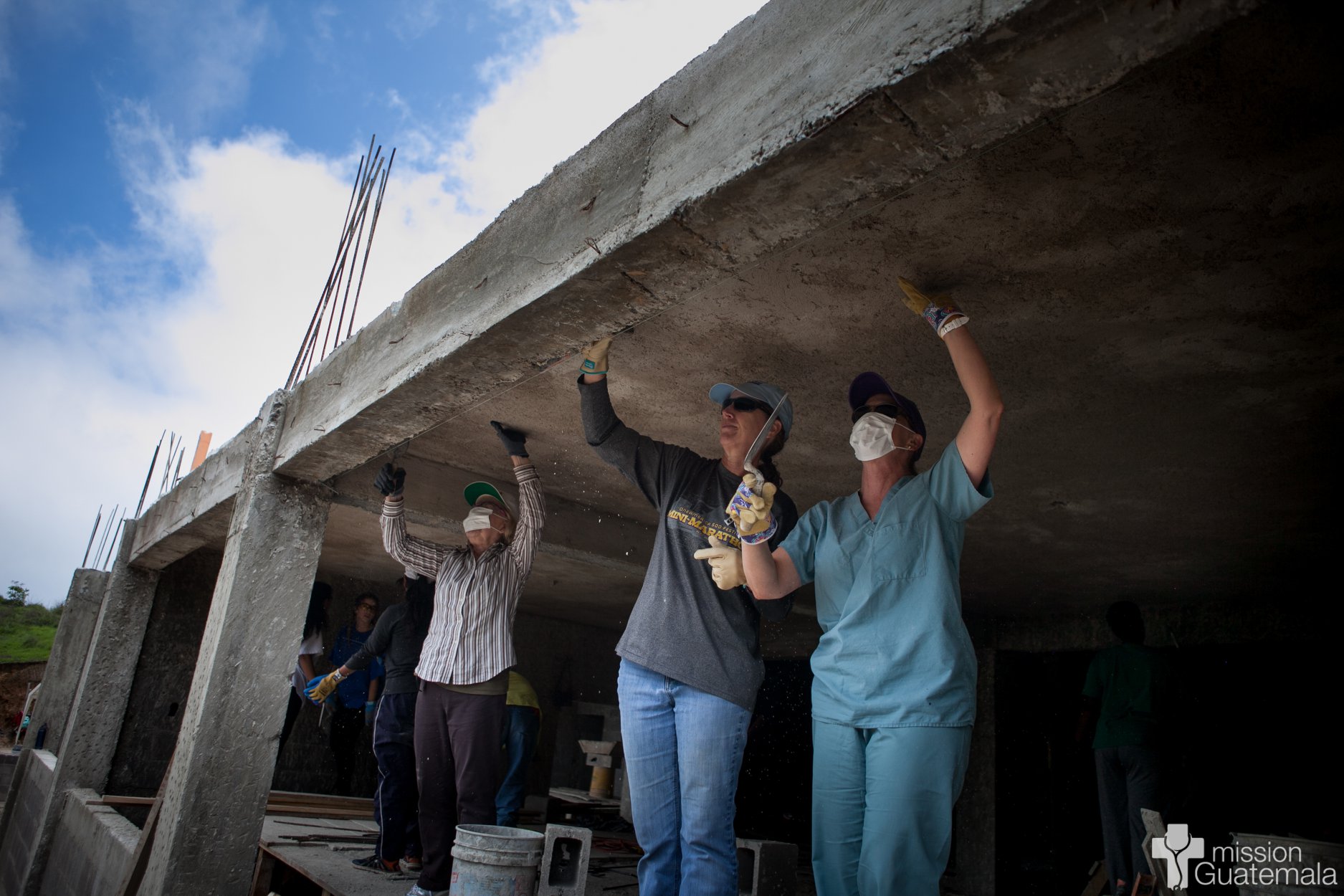 We spent a wonderful summer week with our long-time friends from Castleton United Methodist Church in Indianapolis, Indiana, and our new (who dat?) amigos from Jefferson United Methodist Church, Baton Rouge, La!
These hardworking groups spent their week working at our "Casa del Maestro" (House of the Teacher) building project in San Andrés Semetabaj, some with trowels in hand, stuccoing the walls, ceilings, and window frames, while others worked to mix the seemingly endless supply of stucco for the group up in the building to "throw." By the end of the week, most of the base layer of stucco had been finished!
We're grateful to both of these awesome teams for the time given and sacrifice made to help take this project further toward completion. We look forward to working with them again soon!
To view a complete album of pictures, check out our Facebook page!