Our Week With First UMC Bloomington and Brazil First UMC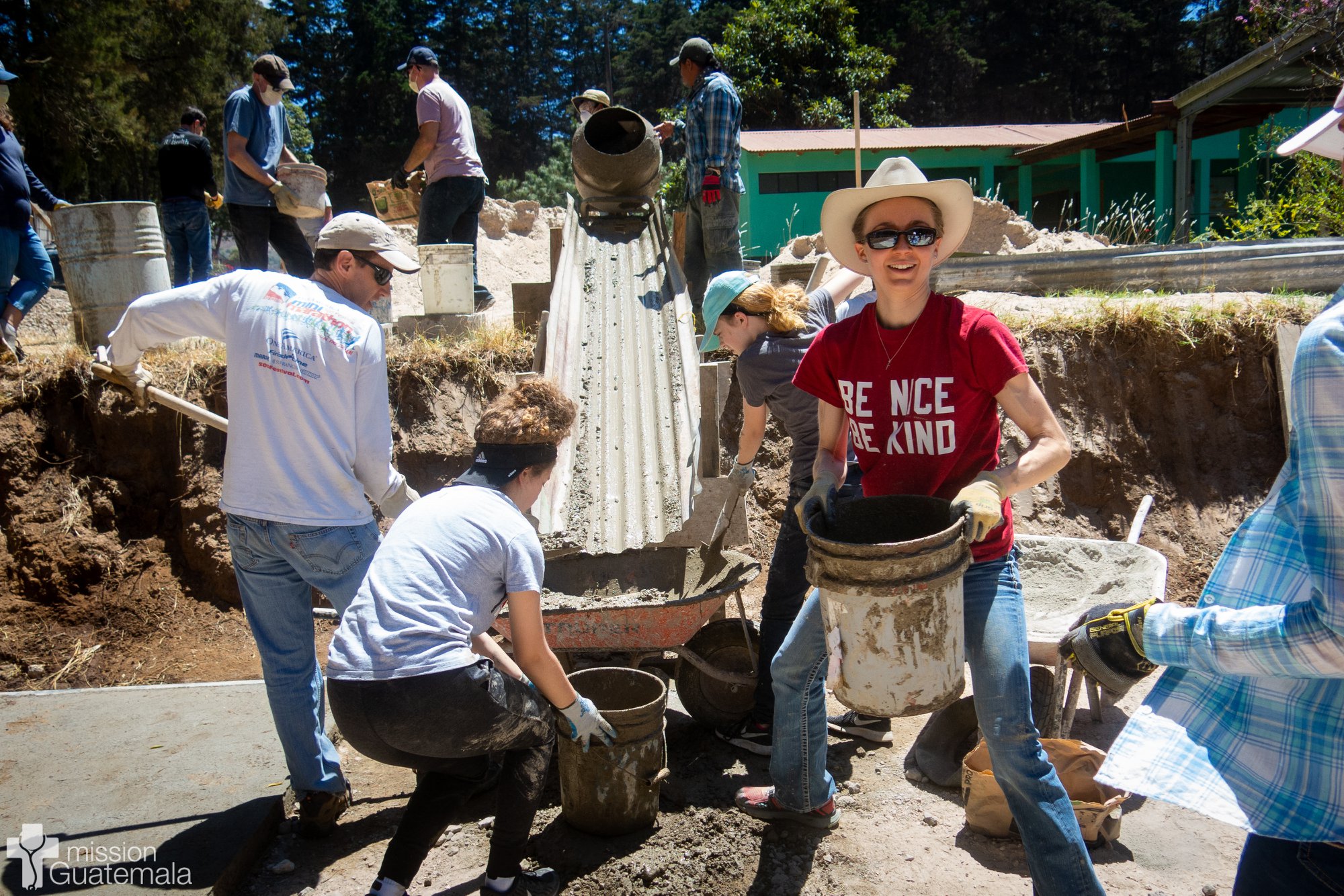 We are thankful to have shared a week earlier this year with incredible mission teams from First United Methodist Church in Bloomington, Indiana, and Brazil First United Methodist Church in Brazil, Indiana.
The two groups worked throughout their week on the construction of the basketball and soccer court at the Instituto Indigena "Nuestra Señora del Socorro" (the Indigenous Institute "Our Lady of Help") all-girls boarding school in San Andrés Semetebaj.
Throughout the week the two teams worked side by side, tackling without hesitation the exhausting work of concrete mixing under the unrelenting March sun. From the youngest to the oldest volunteer, these groups came together to make a difference each day at the work site.
At the end of their week, the groups also had the chance to take part in the opening ceremony and celebration of our "Casa del Maestro" (House of the Teacher) project in San Andrés! (tinyurl.com/casadelmaestro)
We're thankful to both of these churches for their partnership with us, and also to the volunteers from each team, who worked tirelessly in service to our Guatemalan sisters at this school.
We look forward to welcoming them to Guatemala again!
For a complete album of pictures visit our Facebook Page!