Our Week With Johns Creek UMC and Springfield First UMC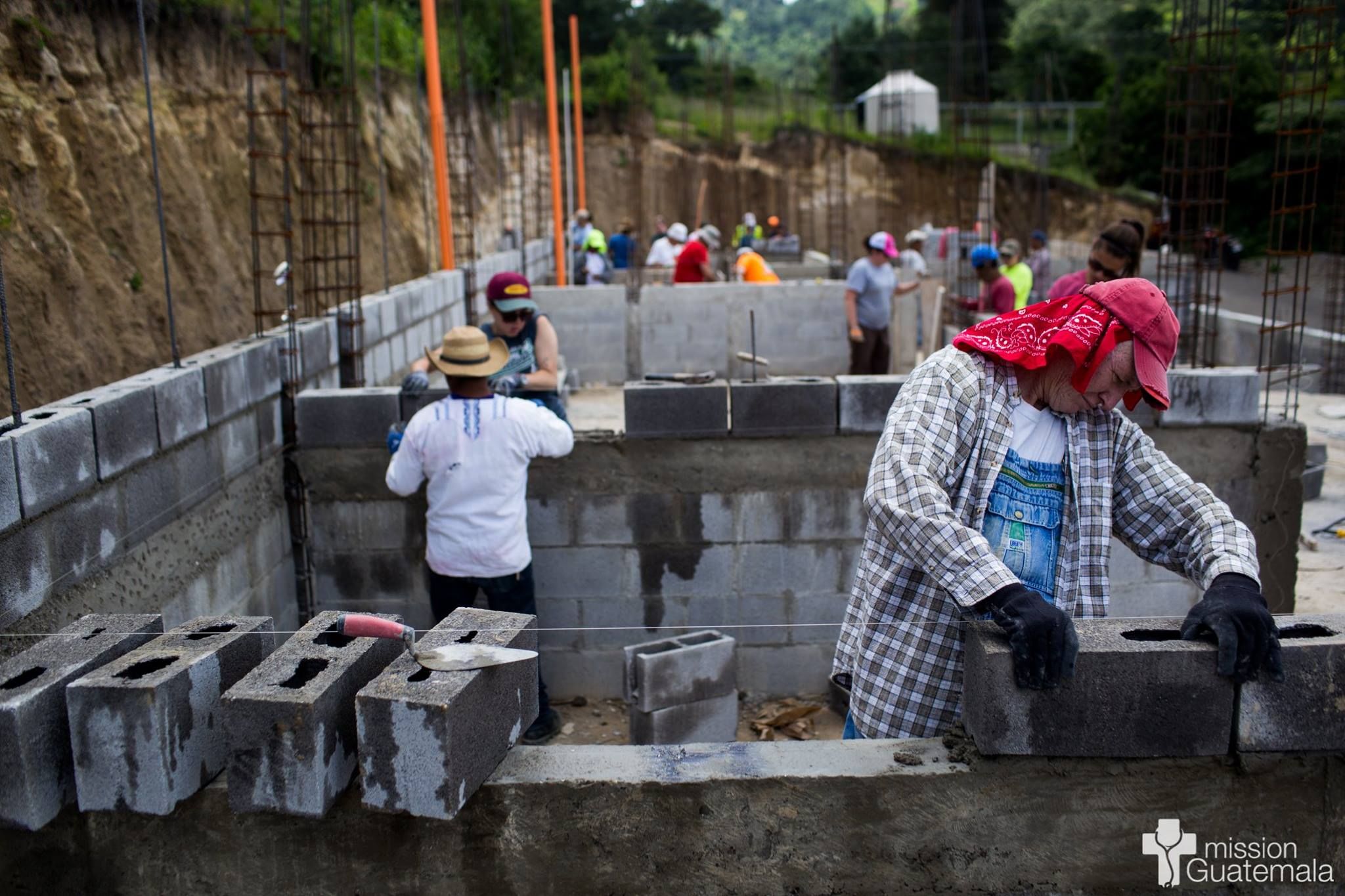 This summer, we had the pleasure of welcoming teams from two wonderful churches located in Georgia and Tennessee! One group was from Johns Creek United Methodist Church in Johns Creek, Georgia, and the other hailed from First United Methodist Church Springfield in Springfield, Tennessee. The two groups spent their much of their week working to advance the construction of our "Casa Del Maestro" (House of the Teacher) project in the community of San Andrés Semetabaj. The teams worked together to mix concrete and mortar, tie rebar, build forms, and cut and lay block to build up the walls of the building! The team from Johns Creek also had the chance to spend the morning at Escuela Kikoten, an elementary school in San Andrés, which is the site of Mission Guatemala's daily snack program. The congregation at Johns Creek UMC has supported the program since its inception more than 4 years ago in the community of Xepec, and has continued to support the daily snack program after its move to Escuela Kikoten at the start of this year. The team helped serve the morning's snack, and even sampled the cuisine themselves! We're thankful to both teams for their friendship and their support of Mission Guatemala and our neighbors here in the San Andrés area. We look forward to seeing them again in Guatemala!
For a complete album of pictures visit our Facebook Page!