Our Week With Methodist Temple UMC and Christ UMC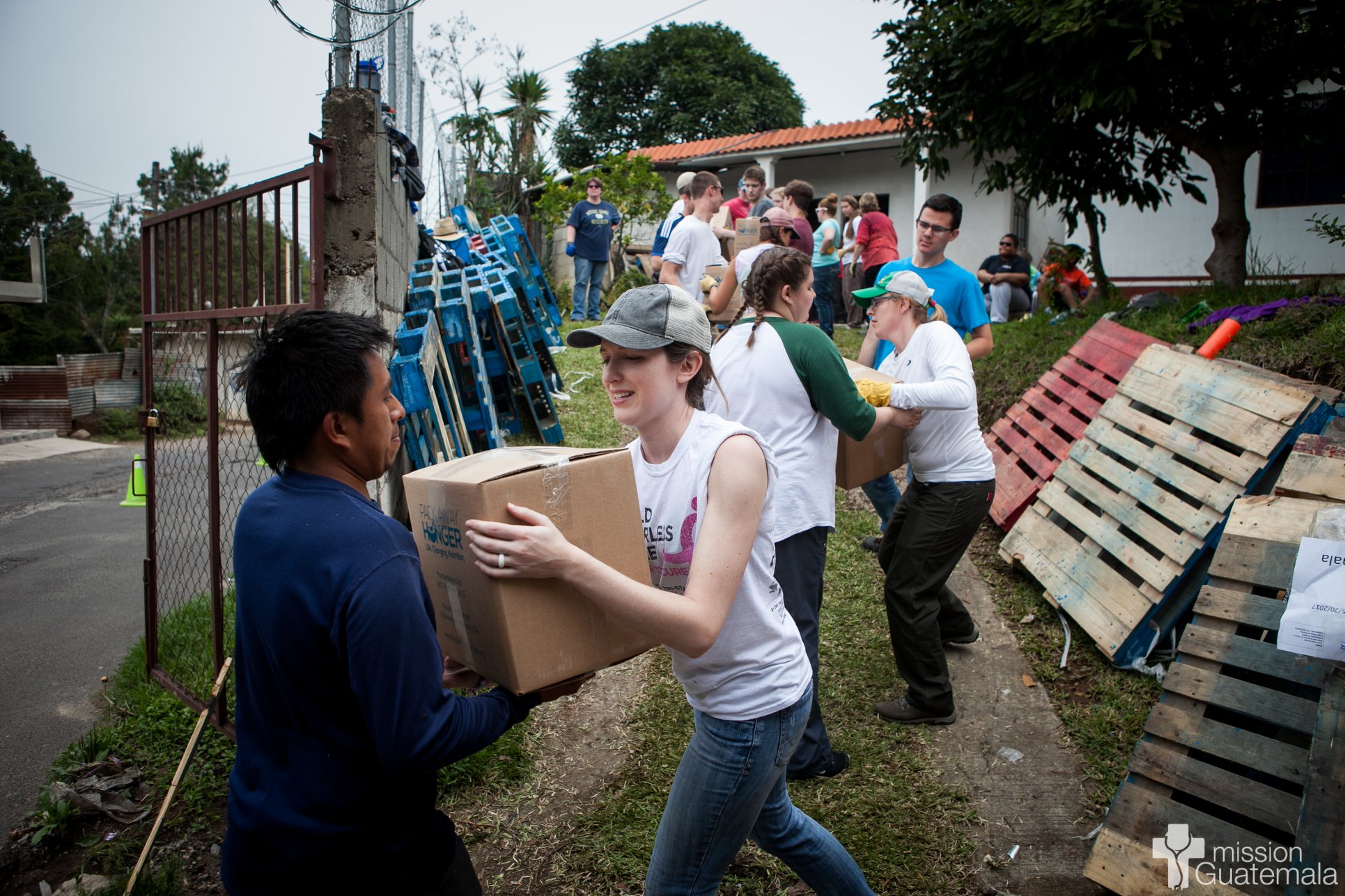 Earlier this summer, we shared a week with two more amazing teams from Indiana, Christ United Methodist Church-Indianapolis and Methodist Temple UMC in Evansville!
The groups started their week by unloading a shipping container full of meals from our friends at Pack Away Hunger! Through the course of the morning, the team unloaded more than 37,000 pounds of food for our nutrition programs!
The team also had the honor of mixing and "throwing" the first batches of stucco at our "Casa del Maestro" building project in San Andrés Semetabaj! While getting the stucco to stick on the ceiling was no easy task, by the end of the week, the team had mastered the skill, leaving much of the ceiling with a fresh coat of stucco. And to finish their week, the groups shared a game of soccer on the town's fútbol field near the worksite!
We're grateful to both of these groups for their friendship and flexibility throughout their week here, and we look forward to seeing them again soon in Guatemala!
To view a complete album of pictures, check out our Facebook page!