Our Week With North Webster UMC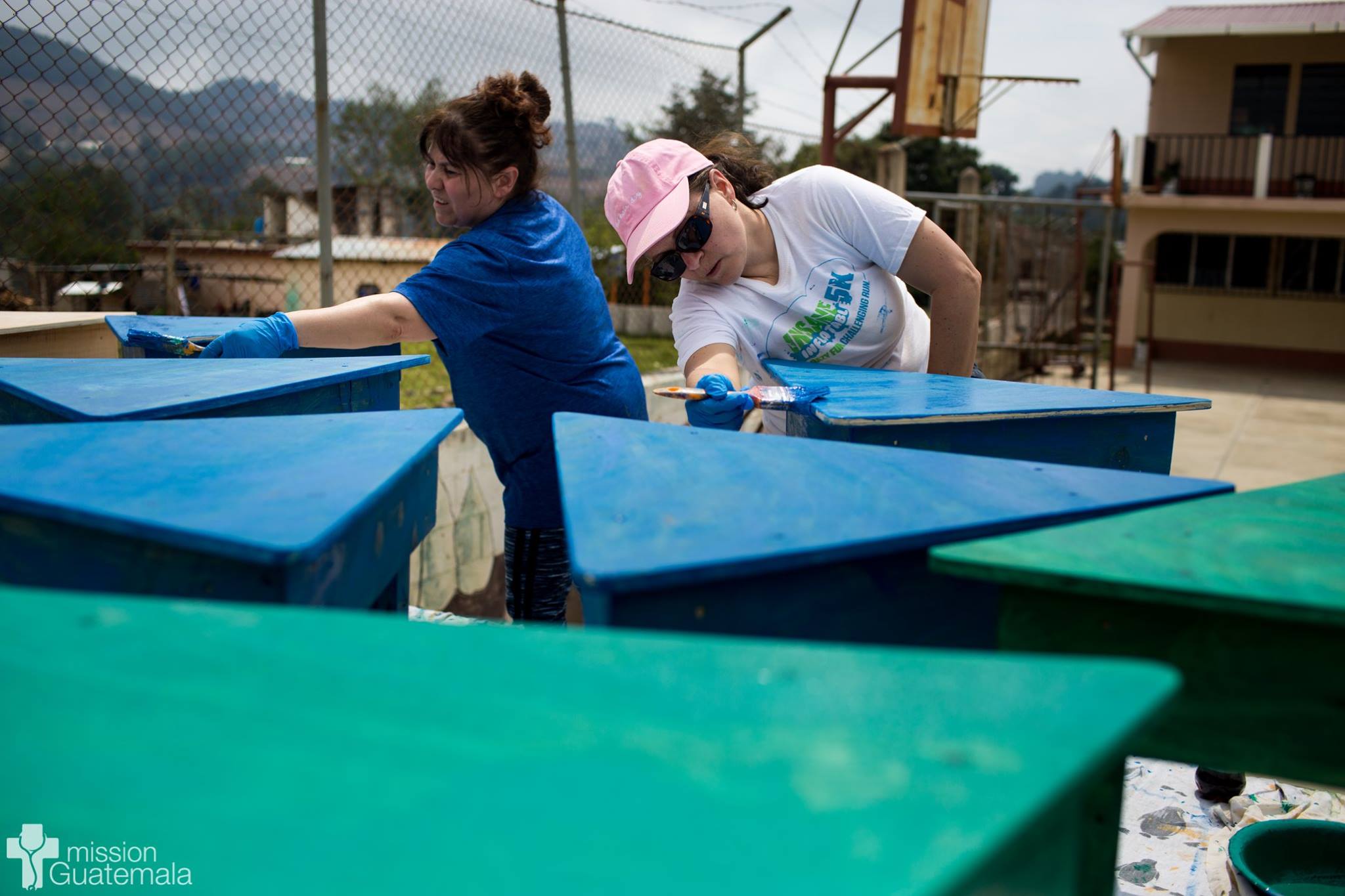 We had the pleasure last week to welcome a team of volunteers from North Webster United Methodist Church in North Webster, Indiana! This was the first group sent from North Webster UMC to work with us here in Guatemala, although last year we did get to meet several members of the team when they visited as part of a clergy team from the North District of the Indiana UMC.
The team spent their week with us working at the elementary school in the community of Choquec—where Mission Guatemala's full-time feeding program is located—building 30 desks and chairs for the community's kindergarten students! 
Until the start of this year, these students in Choquec were using desks and chairs that were on loan from a school in a nearby community. However, when the other school needed their desks back at the start of this year, and after Choquec received no response to their requests to the Ministry of Education to replace the desks and chairs, we were able to help meet the need!
The North Webster team worked through the week constructing and painting these sturdy new desks and chairs under the direction of Elias, Mission Guatemala's Construction Supervisor, utilizing the overall style and design requested by the teachers and principal of the Choquec school.
We're thankful to our friends from North Webster UMC for their hard work in Choquec, and for being a part of Mission Guatemala's efforts to love and serve our neighbors throughout the San Andrés area!
To view a complete album of pictures, check out our Facebook page!