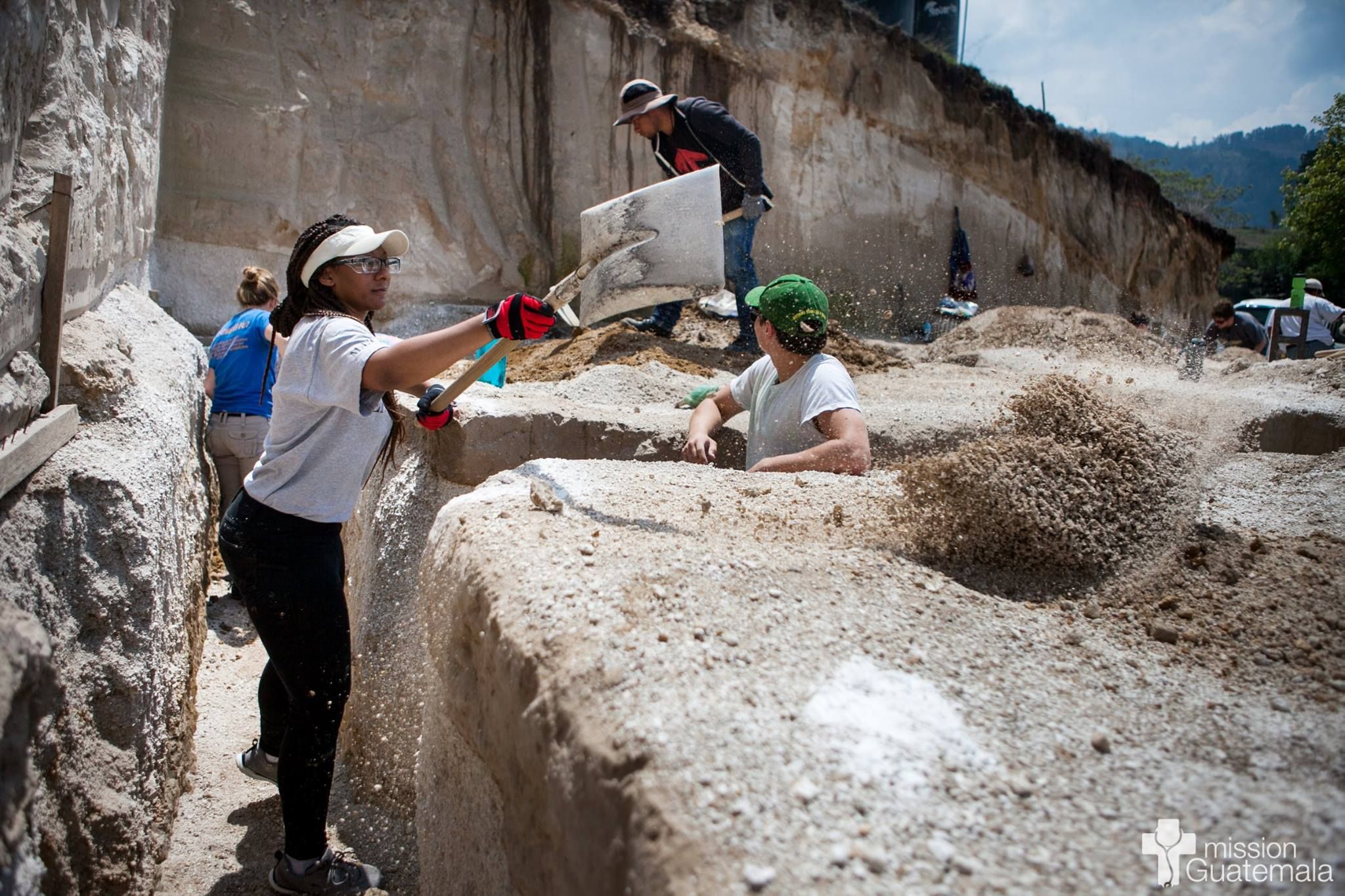 We were grateful to share a week earlier this summer with not just one, but two wonderful college teams! One of the teams came representing the Purdue Lutheran Ministries at Purdue University in West Lafayette, Indiana, and the other hailed from Baldwin Wallace University in Berea, Ohio.
The group from Baldwin Wallace spent the first of two weeks they were with us this summer working alongside the crew from Purdue to advance the construction of our "Casa del Maestro" (House of the Teacher) project in San Andrés Semetebaj. Thanks to these teams' hard work, the site's extensive footers were nearly completed and the first structural support columns were built and installed!
We're grateful to these teams, and also to Purdue Lutheran Ministries and Baldwin Wallace University–who have both long been supporters of Mission Guatemala–for their friendship and hard work during their time with us in Guatemala. We're looking forward to seeing them here again soon!
¡Muchas Gracias!
For a complete album of pictures visit our Facebook Page!