Our Week With The University of Evansville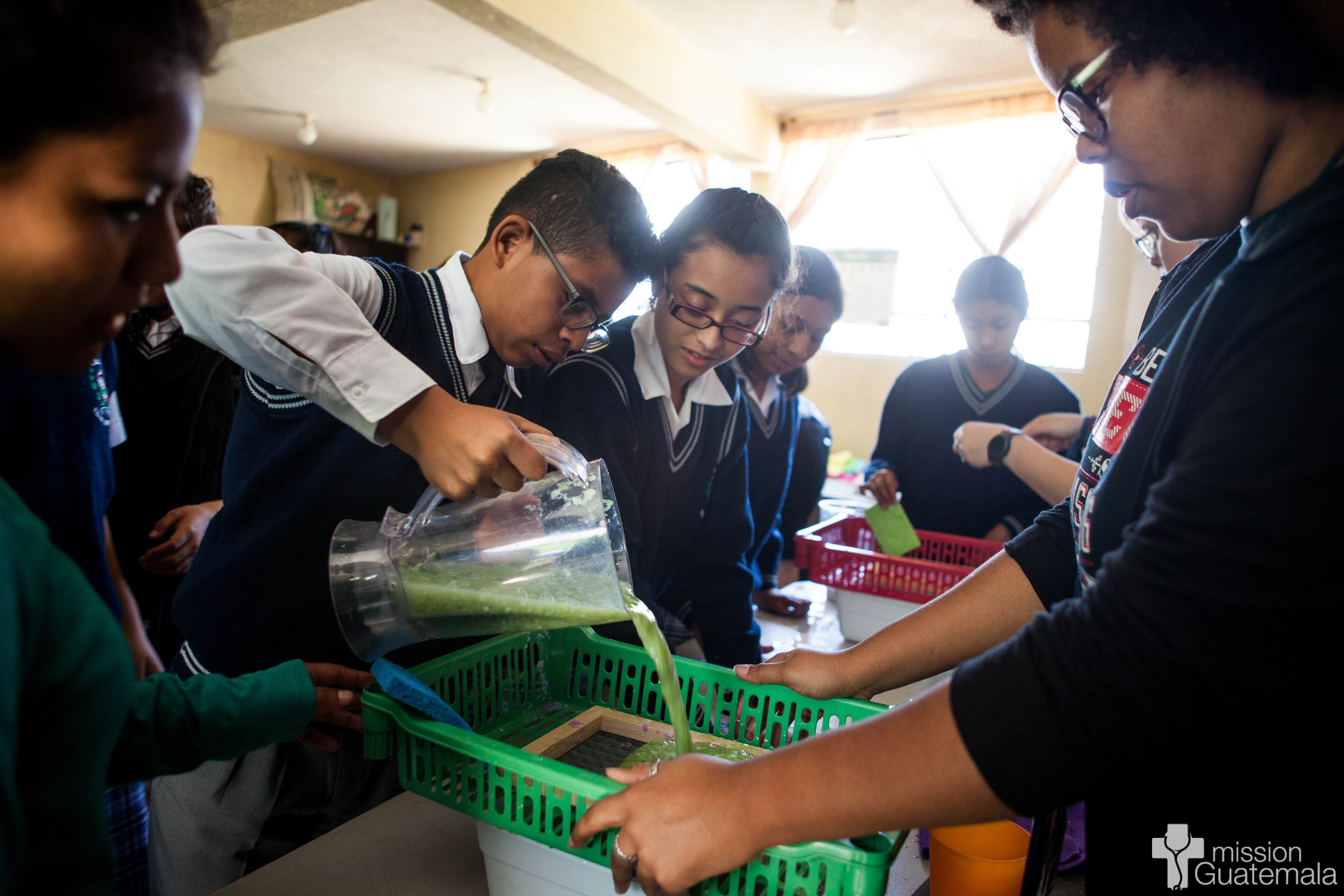 We recently bid "adios" to a group of students from the University of Evansville, in Evansville, Indiana. This was the fourth year in a row that we've had the chance to work with UE, and were excited to also welcome back Valerie Milholland, a professor of art therapy at the school, and the team leader.
The group, which was made of up of students and recent graduates of majors as diverse as art therapy, creative writing, and ceramics, prepared activities for middle school students in the communities of Godinez and San Andres Semetebaj!
The activities, prepared by the UE professor and students to help stimulate the students' artistic talents and creativity, included making homemade paper using recycled materials and origami paper folding. 
Mission Guatemala is thankful to the UE group for the time they spent preparing these activities, and for their desire to develop relationships with the students of San Andrés Semetabaj through the wonderful medium of art.
¡Haz todo el arte que puedas!
To see a complete album of pictures, visit our Facebook page!