Our Week With The University Of Evansville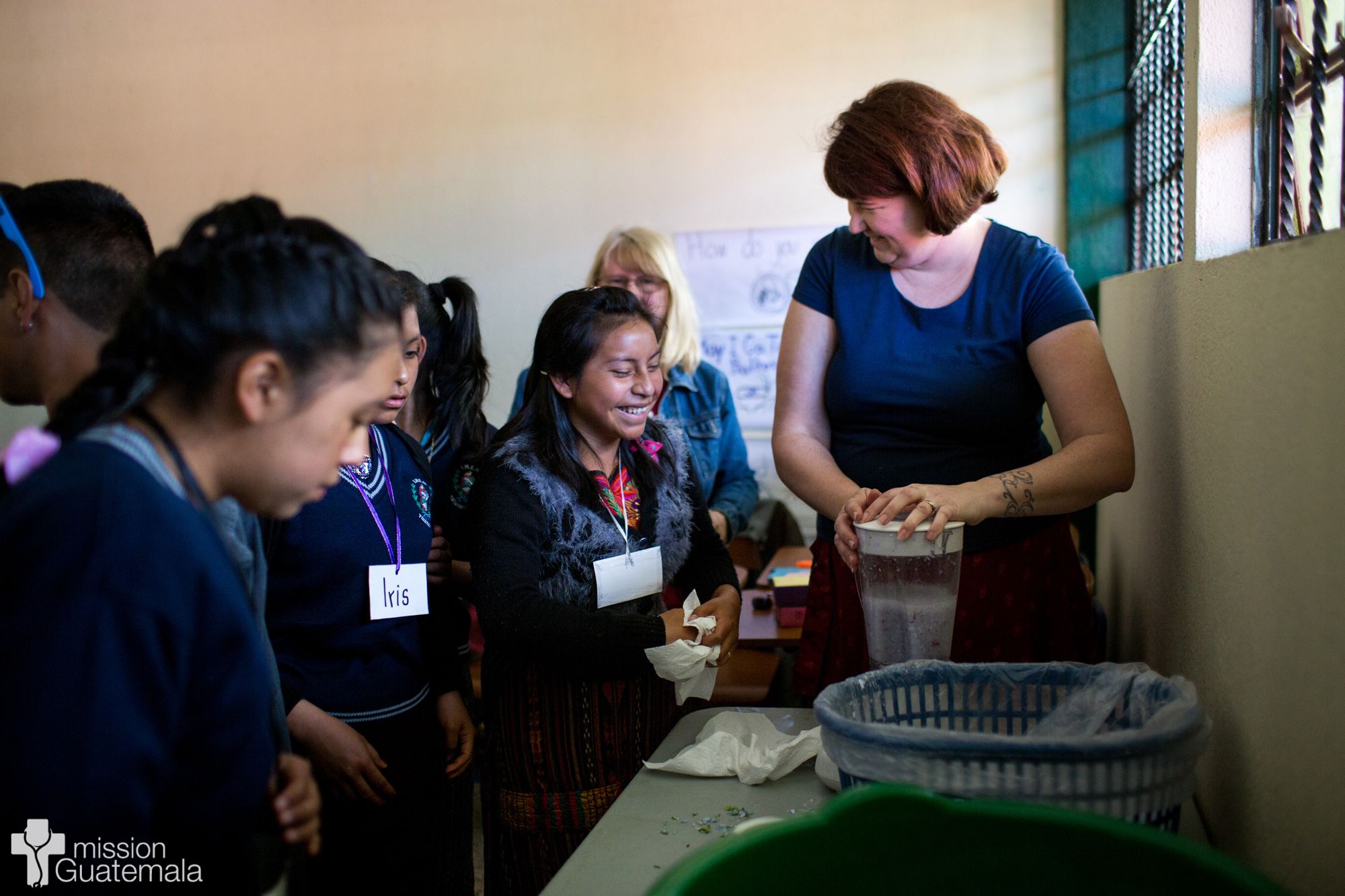 We were grateful for the opportunity to once again host a team from the University of Evansville in Evansville, Indiana, for the 3rd year in a row!
This year, the group, which was led by Valerie Milholland, an art therapy professor at the University of Evansville, organized activities for the students of both a local middle school in the community of Godinez, as well the local public high school in the town of San Andrés Semetabaj.
With the students from the middle school, Dr. Milholland and her group taught the the process of recycling materials to make handmade paper, giving each student the opportunity to create their own personalized work of art. And with the high school students, the group facilitated various activities that taught the importance of artistic expression and which gave the students the opportunity to each display their artistic talents.
Mission Guatemala is thankful to this group for the love they showed to each of the students here in San Andrés, and for sharing their knowledge and skills with them. And we're grateful for our friendship with so many of the wonderful faculty and students of the University of Evansville and hope to see them in Guatemala again soon!
¡Muchas Gracias!
For a complete album of pictures visit our Facebook Page.