Meet Luis Edmundo!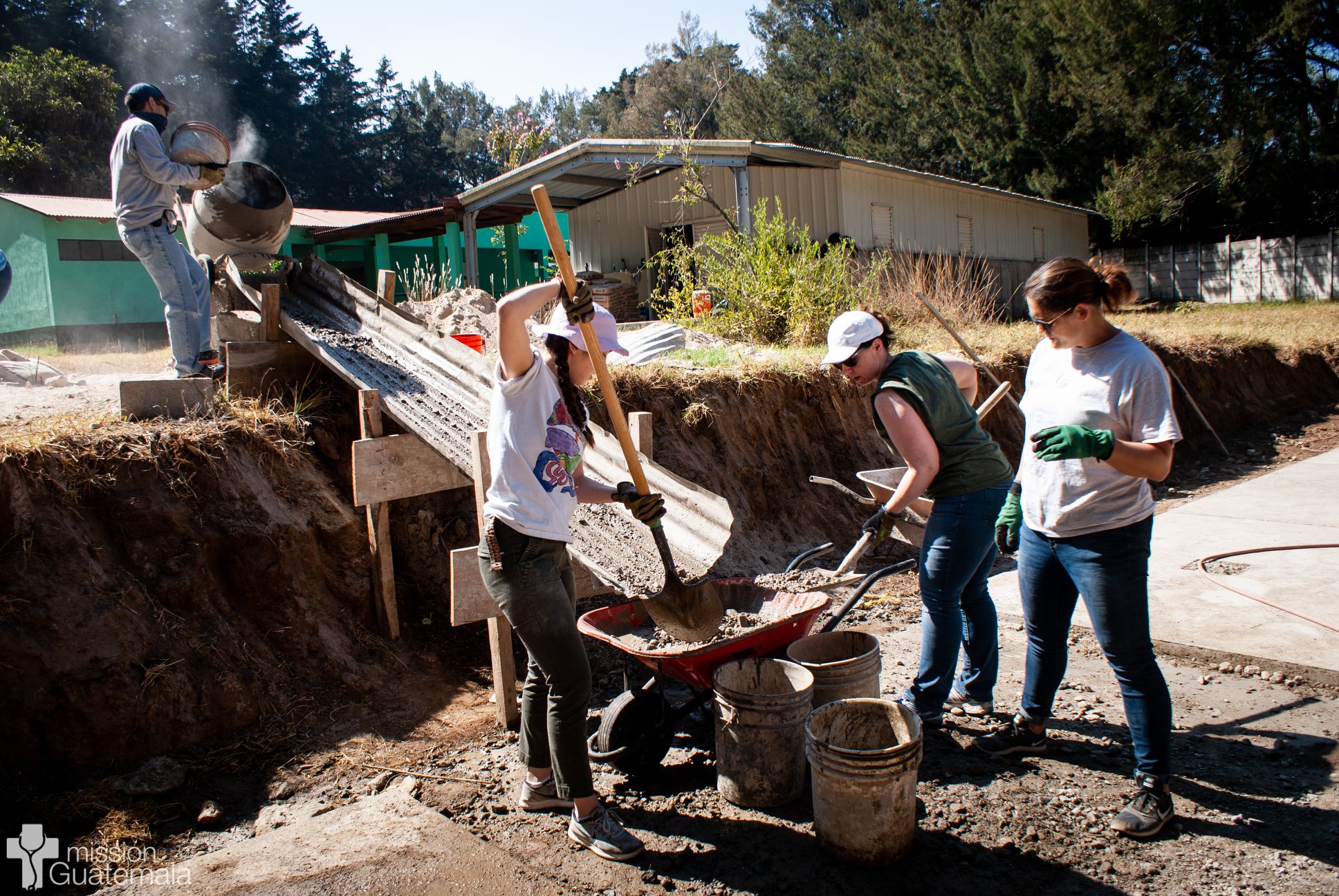 Earlier this year, we spent a week with an outstanding youth team from Zionsville United Methodist Church in Zionsville, Indiana!
The crew of 28 made a huge impact on the progress of construction of our basketball and soccer court project at the Instituto Indigena "Nuestra Señora del Socorro" (Indigenous Institute "Our Lady of Help") girls' boarding school in San Andrés Semetabaj.
The team, which included teens, youth leaders, and parents, worked hard each day to mix and pour batch after batch of concrete. They even kept going when the concrete mixer broke and had to be repaired on-site!
We are grateful to this hardworking group of young people and their leaders for their friendship and "can-do" attitude throughout their week with us. We can't wait to see them here again soon!