Snack Time at Escuela Kikoten!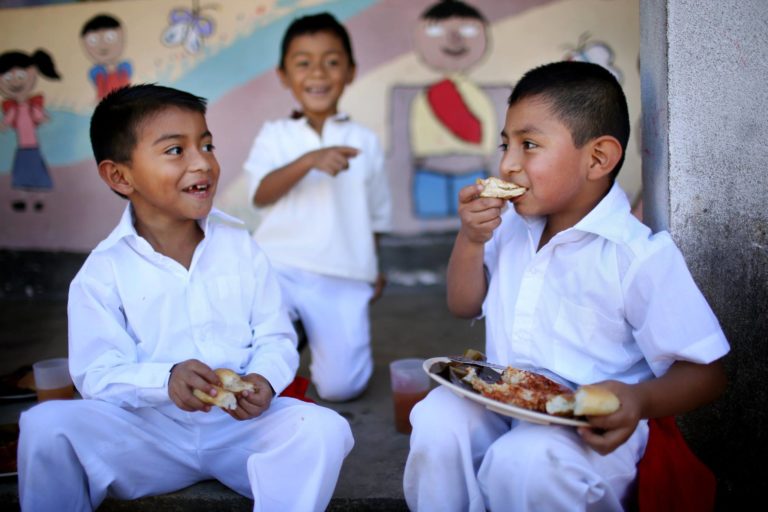 Excitement filled the air this past week in the "Escuela Kikoten" elementary school as the teachers, parents, and students from the school came together to celebrate the "inauguración" of Mission Guatemala's new snack program! Throughout the morning, the students of each grade presented folkloric dances, songs (in both Spanish and English!), as well as a woven banner of thanks to Mission Guatemala.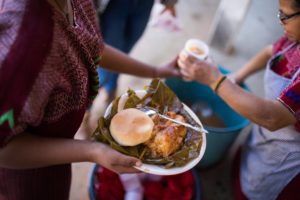 The Kikotén school is located within the community of San Andrés Semetabaj, and was founded to provide a quality education for students from families with limited resources, with a specific focus on helping to preserve the culture and language of the community's Mayan heritage. Though the school is technically classified as a private school by the government, the students do not pay tuition costs and the school works to maximize their limited resources to pay the teachers and other school expenses.
Because the school is considered a private school, it is does not receive the snack that the Ministry of Education provides to the government public schools in Guatemala. Over the years, the teachers saw many of the students being affected by hungry stomachs during the hours of the class day, and had worked to find a way to meet this need.
Seeing this, Mission Guatemala agreed to bring our snack program to this school at this beginning of this new school year! For the past four years, we have provided a daily snack to the students of the public school in Xepec. However, at the end of last year the decision was made to bring the program in that community to a close, and to begin this new school year providing the snack to the students of the Kikoten school.
Like all of Mission Guatemala's feeding programs, the snack program in Kikoten will be a cooperative effort between us, the school, and the parents. Each day, three mothers of the students will be present to help prepare the snack, under the direction of Doña Rosa, one of our staff cooks. The school has also prepared a kitchen space, complete with a new stove, that will be used for the snack preparation.
We are excited to see Mission Guatemala's snack program continue, and to have the opportunity to begin another year of providing students in the communities of San Andrés Semetabaj with access to healthy and nutritious food. We are also incredibly grateful to Johns Creek UMC in Johns Creek, Georgia, whose generous support of the snack program over the last four years has made this program possible!
¡Buen Provecho!
For a complete album of pictures visit our Facebook Page