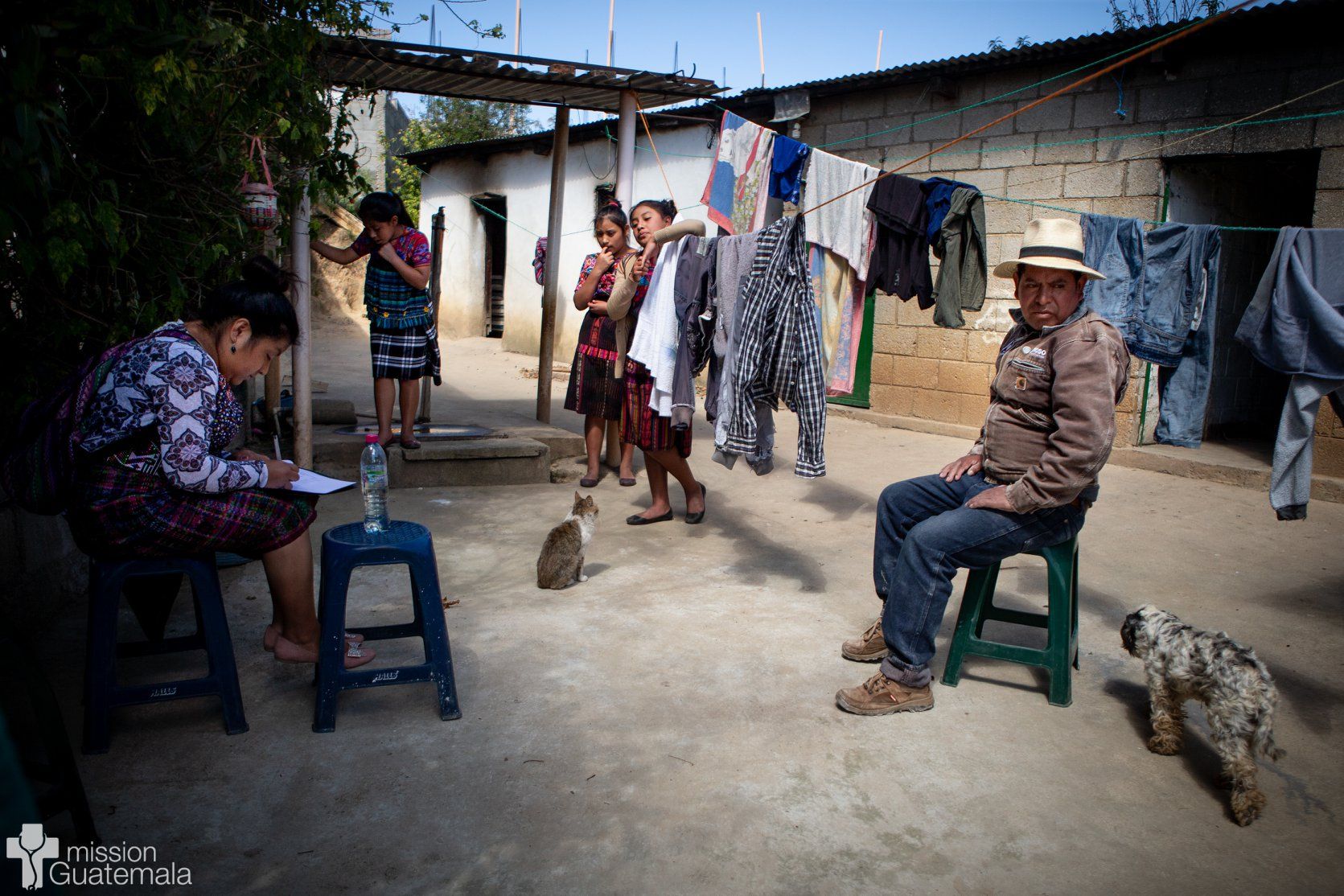 Over the coming weeks, we'll be sharing about the impact we've made together over this past year, including the continued success and growth of our "Becas Con Misión" middle and high school scholarship program! Today, we're taking a look at our preparation for the next school year, and our process for selecting the next class of "Becas Con Misión" scholars!
Each November, in advance of the new school year beginning in January, members of our staff travel to rural communities in the San Andrés area to visit the students who have applied for a scholarship from Mission Guatemala. In this photo, Marily, Mission Guatemala's Supervisor of Community Relations, visits with a local family in the community of Maria del Carmen.
During these home visits, our staff spends time getting to know both the students and their families in order to better understand the needs of each applicant and their educational goals. The students are ultimately selected based on economic need, as well as on their previous academic achievement in elementary school.
To help us continue to support these amazing students—and all of our vital work in the San Andrés Semetabaj area and beyond—you can give today via the "Donate" button at the top of our Facebook page, or at missionguatemala.com/donate!