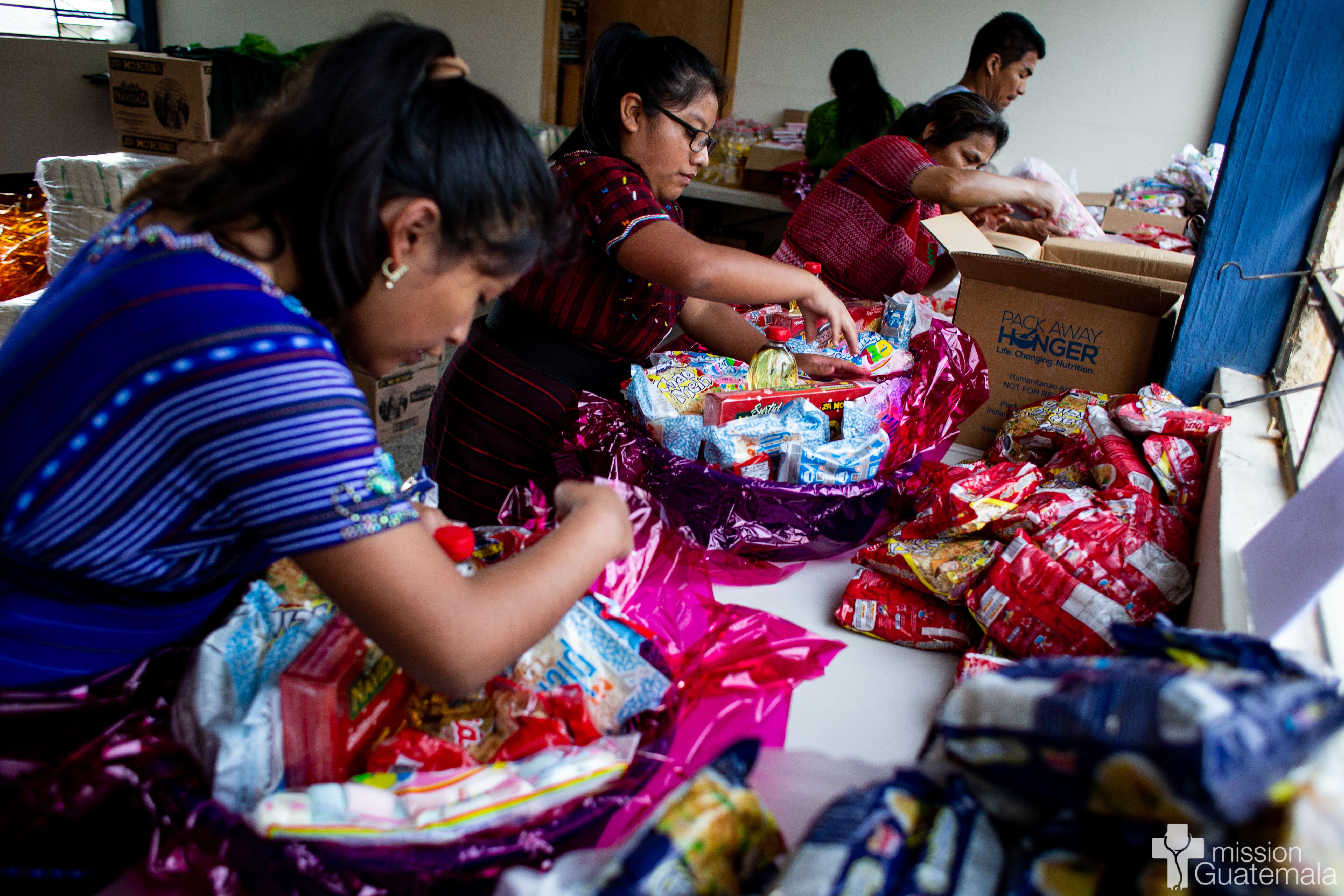 It's beginning to look a lot like Christmas at Mission Guatemala!
Last Friday, the Mission Guatemala team packed 137 Christmas baskets for the communities of Chuiquistel and Chuisajcap.
Each basket contains common household items such as coffee, sugar, and soap—as well as Christmas treats like chocolate and cookies!
Because of YOU, we are able to bring joy to rural, underserved communities during the Christmas season! 2019 is our ninth straight year of celebrating Christmas alongside our sisters and brothers in the communities we serve!
Baskets are being delivered and Christmas parties are being held this week—stay tuned for pictures and stories from these celebrations!
¡Feliz Navidad!