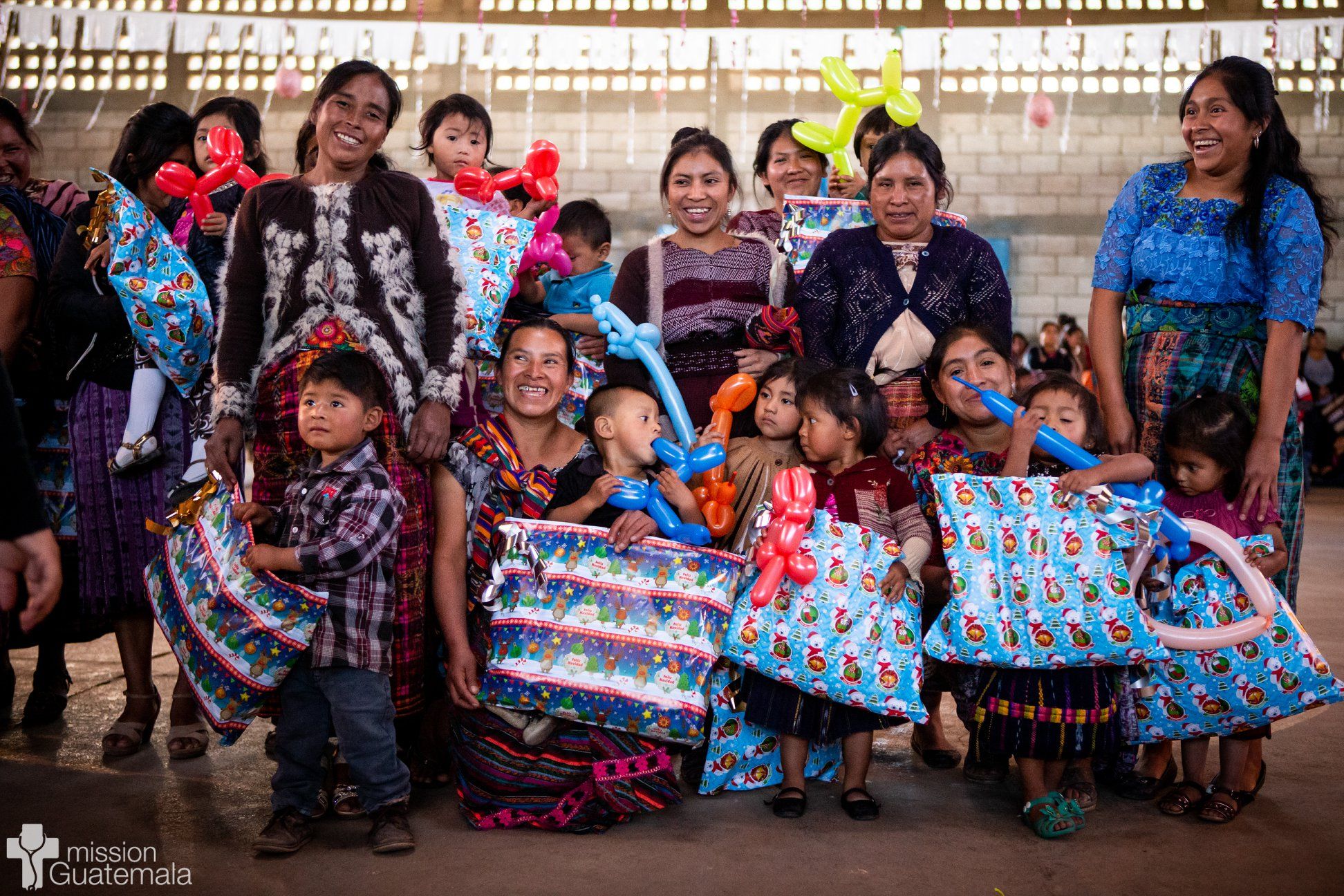 For the 9th year in a row, we had the privilege of celebrating Christmas with children and families in a local community! This year, we celebrated "La Navidad" in the community of Las Canoas Bajas!
The families and children enjoyed a fun performance by a clown, and afterward, shared a snack of traditional Christmas tamales and fruit 'ponche.' The highlight of the day, though, was seeing 284 children from the community receive their specially-wrapped Christmas presents!
This special day is made possible each year by amazing Mission Guatemala donors, who, throughout the year, provide the gifts for these Christmas parties! Thanks to them, we're able to help share a wonderful Christmas experience with these children!

¡Feliz Navidad!
To see more photos, click here!