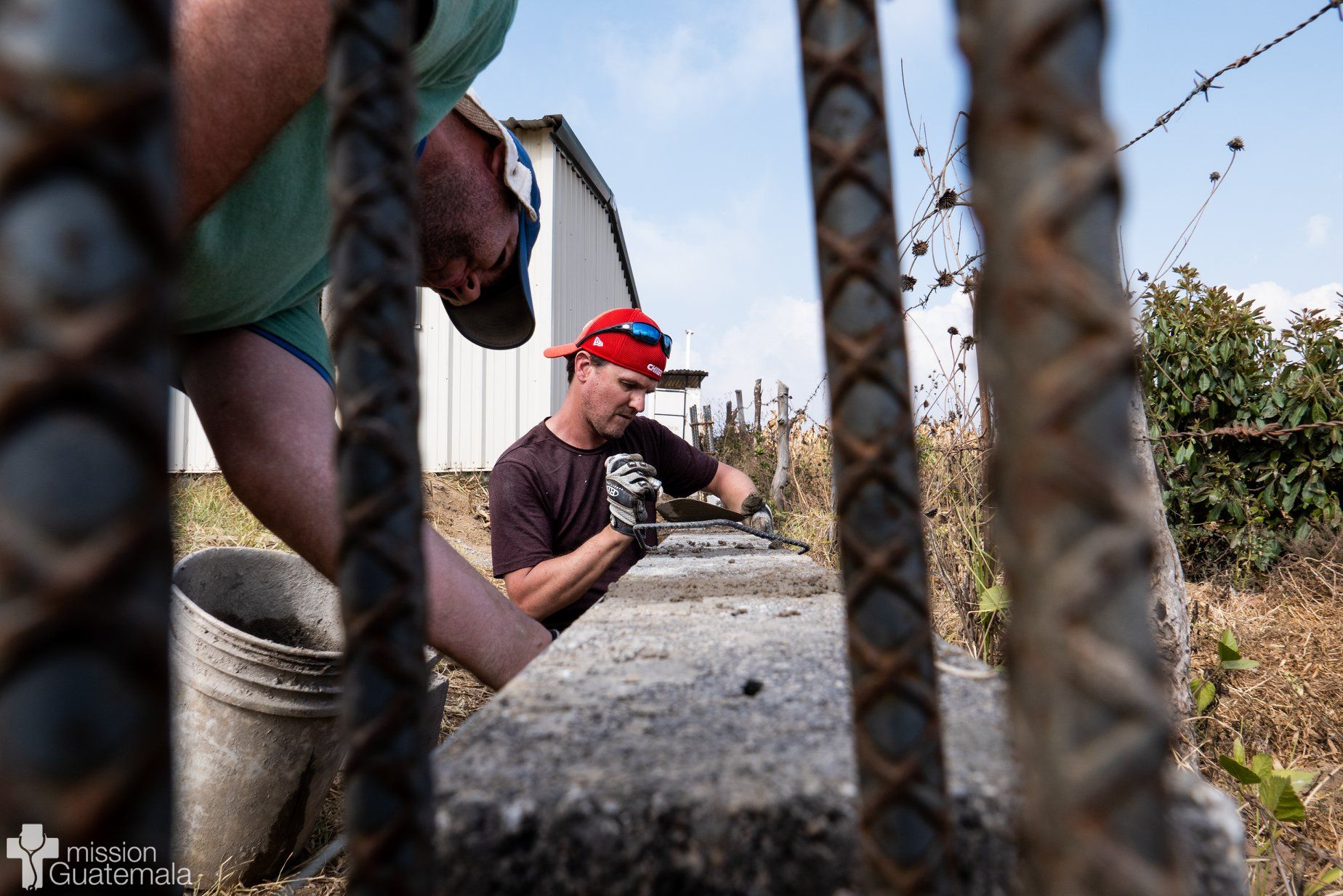 We recently spent an amazing week with volunteers from three congregations in two states!
Churches represented by the teams were Our Saviour Lutheran Church in West Lafayette, IN and a combined group from Grace United Methodist Church in Olathe, KS and Shawnee United Methodist Church in Shawnee, KS.
The groups worked together in a combined effort to advance the construction of Mission Guatemala's project in the rural community of Chuisajcap, where we're building a soccer and basketball court at the local elementary school!
This is a unique project, different from other projects like this that we've done in the past, as the first phase of the project is to build a retaining wall so the ground can be leveled for the soccer and basketball court. Once the retaining wall is completed, the community will have the responsibility of bringing fill dirt to level the space and prepare it for future Mission Guatemala teams to continue construction on the court. To see the work of these two teams, check out all of the photos in this album!
We're grateful to have spent time with old and new friends from these teams, and we're already looking forward to seeing them in Guatemala again!
¡Muchas Gracias!
To see more photos from this awesome week, click here!