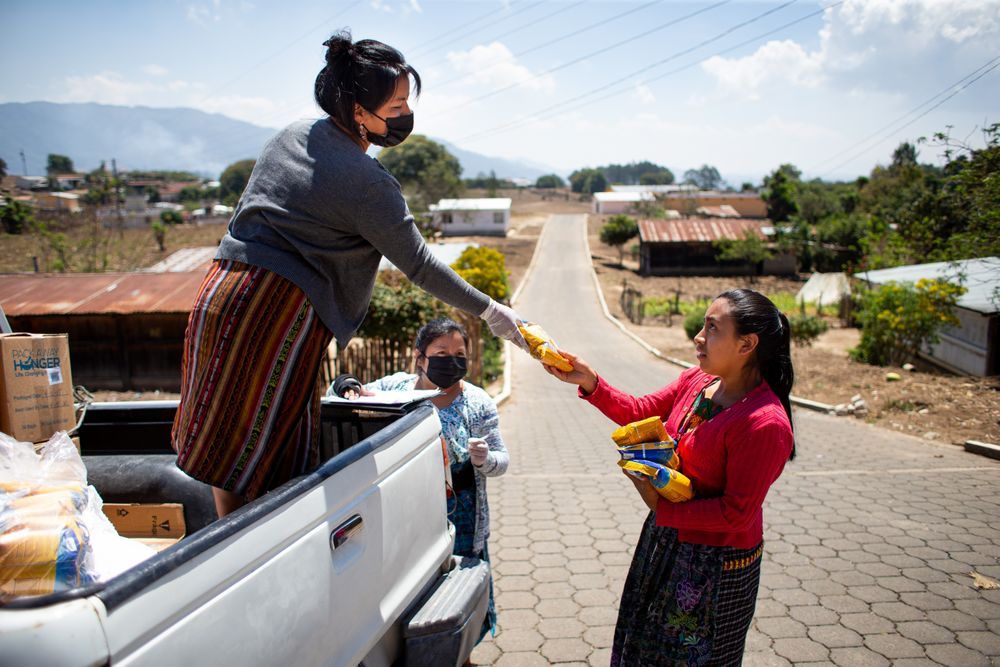 First, we want to say that we hope you are okay. We know this time is difficult and confusing, and potentially life-altering for so many people. Please know that in the middle of all that is going on, our prayers are with you and your family.
Here in Guatemala, our staff members continue to work—in the field, in our medical clinic, and at home—as we meet this new challenge head-on. At our clinic in San Andrés, we continue to be open on a limited basis to attend to emergencies and patients with greater need. We're taking every precaution available to reduce the risk to each other, as well as to the communities we serve.
The national curfew, enforced from 4 p.m. to 4 a.m each day, along with the closure of all non-essential businesses and activities have made it challenging—to say the least—but our team in Guatemala is making the most of the hours that we have available. This is new to all of us, and we are working each day to learn how to better meet the needs of our community in this unprecedented time.
Today, we're sharing photos of our staff making visits to several rural communities to deliver nutritional aid to the families with young children enrolled in our "Niños Chispudos" (Kids with Spark) early childhood nutrition program. This nutritional supplement is more important than ever, as families see access to daily staples diminish with every passing day. Rather than gather all of the families enrolled in the program together in one place as we normally have in the past, our staff instead distributed the Chispuditos atol throughout the communities to reduce the number of people who congregated in any one place.
We know this time in our world can seem hard to believe, and the challenges that we face can seem unreal. But they are very real, and the needs that we work to address every day here in Guatemala have not taken a break. If anything, they have only grown in size.
In this time, we are so very grateful for your support of Mission Guatemala, and the people we serve. Would you consider giving today to help us continue our work of "doing all the good we can" here in Guatemala? 
You can click the "Donate" button at the top of our page, or visit missionguatemala.com/donate to give today.