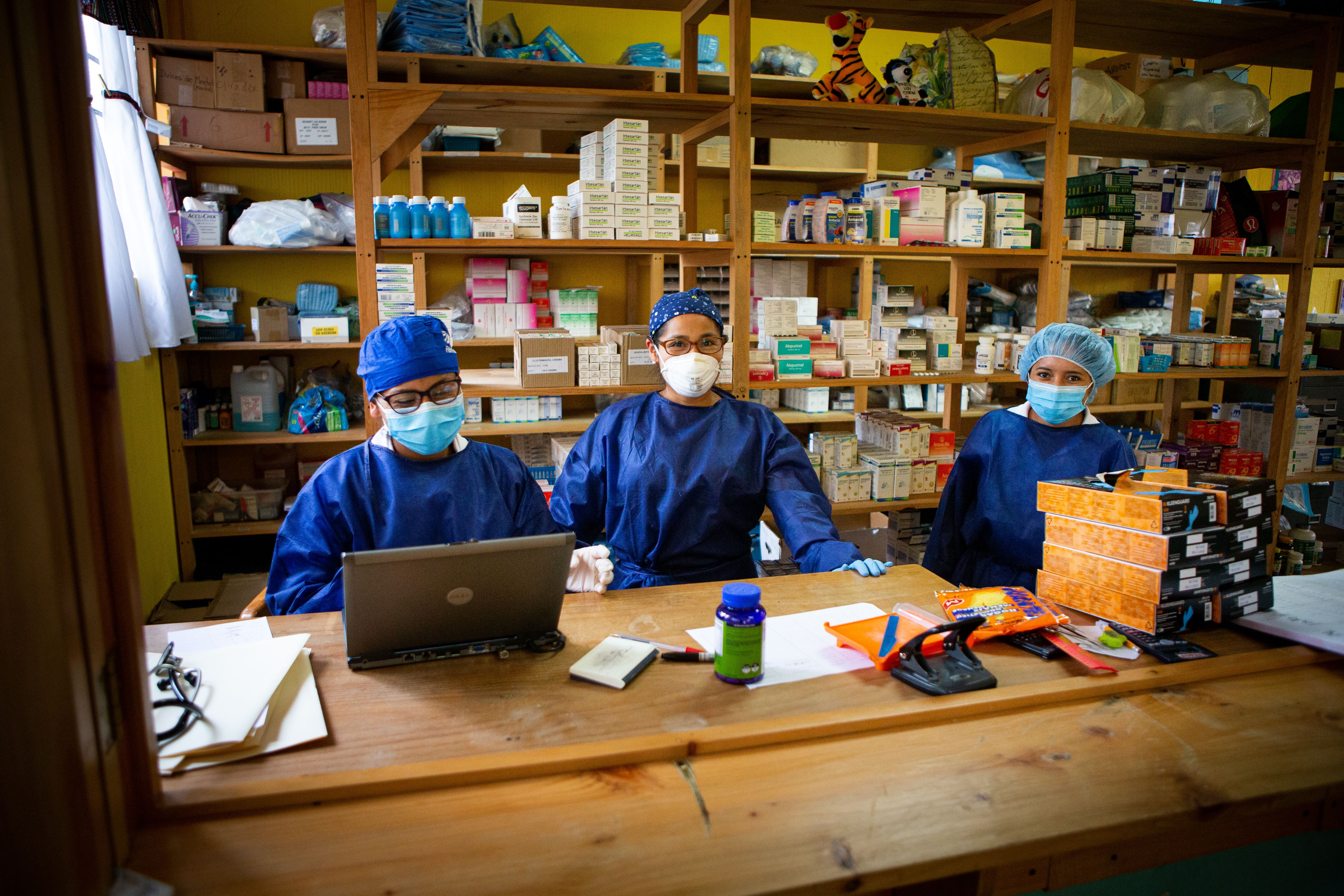 No matter what country or corner of the world any of us are in right now, there is no doubt that COVID-19 has impacted us. In ways big and small, the normal rhythms of our previous lives have been deeply altered during this time. 
I came back to Guatemala on a half-empty plane the day before the Guatemalan travel ban was implemented on March 16, a flight which ended with the odd new travel experience of each of our body-temperatures being checked by gowned medical personnel before we were allowed to exit the plane. Two weeks later, I emerged from self-quarantine at the River House in Panajachel to a strangely silent country. 
There was palpable tension in the air—but limited movement in the streets—as public transportation, schools, churches, and many businesses had been closed by presidential edict on March 17, along with strict restrictions on gatherings and travel.
Conversations in the street invariably included discussions of concern over what future the virus held for the country, combined with expressions of fear of the economic pain that the drastic restrictions being implemented held for so many workers whose jobs and livelihood depended on people being able to move freely, to mingle in the streets, eat in restaurants, and patronize businesses. Especially in an area of the country that derives a vast aspect of its jobs and income from tourism, there was no doubt that the economic impact of the measures would be overwhelming.
For this reason, we knew Mission Guatemala's work continued to be as vital as ever. There was no doubt that during this time, even more than before, we needed to continue to look for ways to love and serve our brothers and sisters here, while ensuring the safety and protection of our staff and the communities and also respecting the directives of the government.
Our clinic has continued to be open until midday, with Dr. Lidia and the rest of the staff providing care for patients with pressing health needs, in order to reduce the risk of greater exposure by forcing them to travel a farther distance to find care. In addition, by maintaining access to the clinic, we are able to ensure continued affordable access to medicine for those with chronic illnesses such as diabetes or high blood pressure. When possible, Dr. Lidia has also provided consultations telephonically, in order to reduce the need for individuals to leave their houses.
In addition, we have continued distributing our Chispuditos nutritional supplement to families in our "Niños Chispuditos" program, along with packages of Pack Away Hunger rice food product. Marily and Devorah have coordinated with the community leadership and with the mothers of each family to find suitable ways to distribute the food so that it would limit the need for mothers or children to gather as a group.
In the weeks since all public and private schools have been closed, the computer teacher for our daily computer classes for students from the public middle and high schools in San Andrés has been working to provide instruction for students online while the schools are closed. And at the clinic, Elias, Mission Guatemala's construction supervisor, has worked to convert an old dilapidated bathroom onsite to serve as a shower and laundry area, in order to ensure that the clinic staff are able to follow recommended protocols before going home, in order to help protect their families.
As is the case in much of the world right now, the access to personal protective equipment is limited here in Guatemala, so we have begun to explore ways we can produce masks, face shields, and other types of PPE to help meet this need.
And now, with the implementation of a new requirement this week that each and every person in Guatemala wear a face mask at all times (with a fine of $910 to $19,480 for those who do not comply), the need for quality, reusable masks is greater than ever. 
In these strange and difficult days that we are living, we are grateful to our incredible staff for their flexibility and willingness to work together to find ways to continue to serve in the midst of this crisis. 
And we are ever grateful as well to all those whose support and prayers have ensured that during this time Mission Guatemala is able to continue loving and serving our brothers and sisters here and doing all the good we can, together.
En la lucha seguiremos, juntos—Continuing in the fight, together...
-Dave
To see more photos from this story, please check out the Facebook album by clicking here.