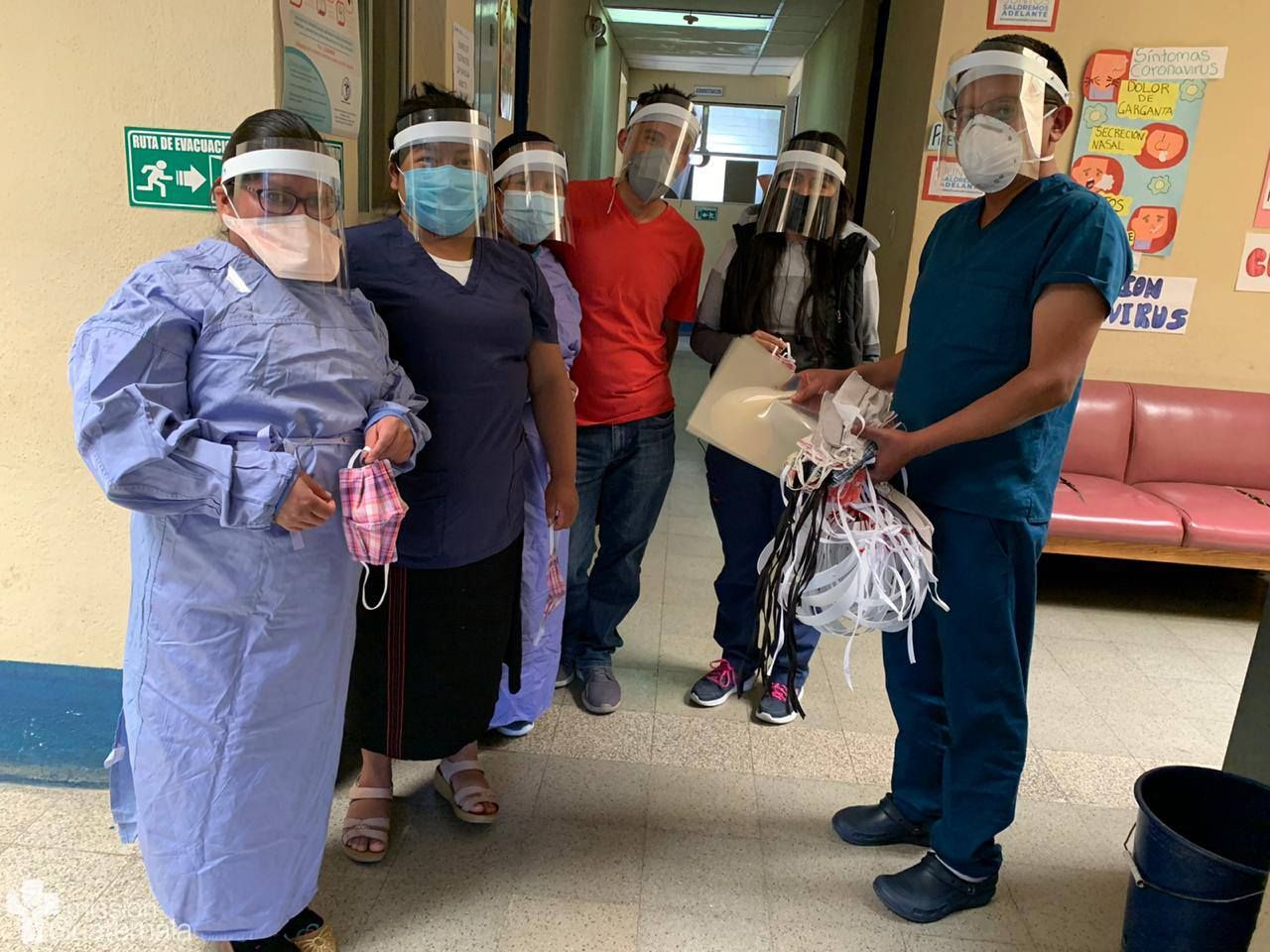 Mission Guatemala's clinic doctor, Dra. Lidia Balán, and her husband Dr. Rodrigo Samines, have spent time over the past several weeks delivering Personal Protective Equipment (PPE) manufactured by Mission Guatemala to public medical clinics in several towns and communities throughout the Department of Sololá. We're excited to share this story from Dra. Lidia with you today!
By Dra. Lidia Balán
With the goal of protecting front-line personnel against the Covid-19 pandemic, the Medical Association of Sololá UTZ RUWACHIL began searching out personal protective equipment. Mission Guatemala, always with the aim to "Do all the good you can," joined in the fight by beginning to manufacture protective equipment in the form of masks and face shields.
Over the past weeks, we have delivered these pieces of protective equipment to Centros de Atención Permanente (CAP)—government medical clinics directed and staffed by the Ministry of Health—throughout the municipalities of Sololá: San Andrés Semetabaj, Panajachel, Concepción, Santa Lucía Utatlán, Santa Clara La Laguna, San Pablo La Laguna, Solola, and Guineales. In addition, they are being used by the staff at Clínica "La Misión," Mission Guatemala's clinic in San Andrés Semetabaj.
So far, we have delivered 190 face shields and 205 masks, with more masks and face shields being produced every day! As Mission Guatemala's staff, we are united in high spirits and for a common cause, knowing that by making and providing these items for the protection of the medical workers in our area, that we are also protecting each of their families, as well as the patients whom they will serve.
As these items, given as an act of great love for our neighbors, have been received by the health personnel, they have expressed their overwhelming gratefulness and shared that this support continues to motivate them to keep working to overcome and emerge from this crisis that is being faced worldwide.
A thousand thanks to each of the donors—your contribution and support helps make it possible for the medical personnel here in Guatemala to continue working safely. We send hugs and our deepest greetings, and may God bless and care for you!
To see more photos, click here!