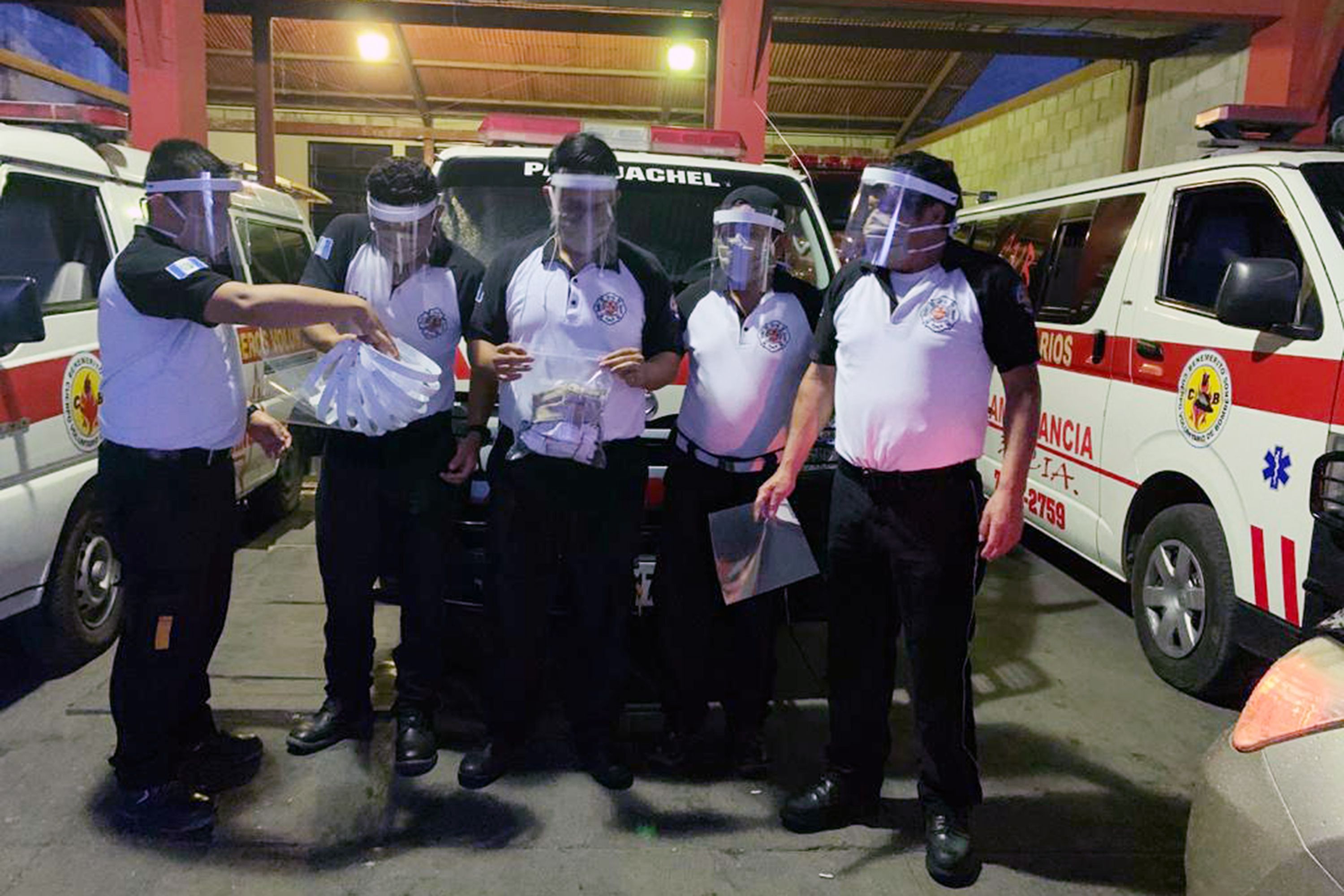 For the past two months, Mission Guatemala staff members have been continuing to work to love and serve our neighbors—both individually from their homes, as well as together while socially distancing at our clinic in San Andrés and at the River House in Panajachel. Along with attending to critical healthcare and nutritional needs at our clinic and in the field, our main areas of focus during this time has been on producing and distributing face shields and masks to healthcare workers and first responders.
Earlier this month, we shared a collection of pictures and a story written by our clinic doctor, Dra. Lídia Balan, and today, we're sharing more about this amazing work.
In addition to providing these essential items of PPE to government medical clinics, we have also had the opportunity to distribute face shields and masks to the volunteer fire departments (who also serve as the almost exclusive ambulance service for their areas) in Los Encuentros, Panajachel, and San Martín Jilotepeque.
With the number of COVID-19 cases rising each day in Guatemala, it is more critical than ever that healthcare workers and first responders are protected as they serve their neighbors.
We are grateful for you and your support of Mission Guatemala's work during this time. If you would like to help today, please click here!
We're in this together! En la lucha seguiremos, juntos."