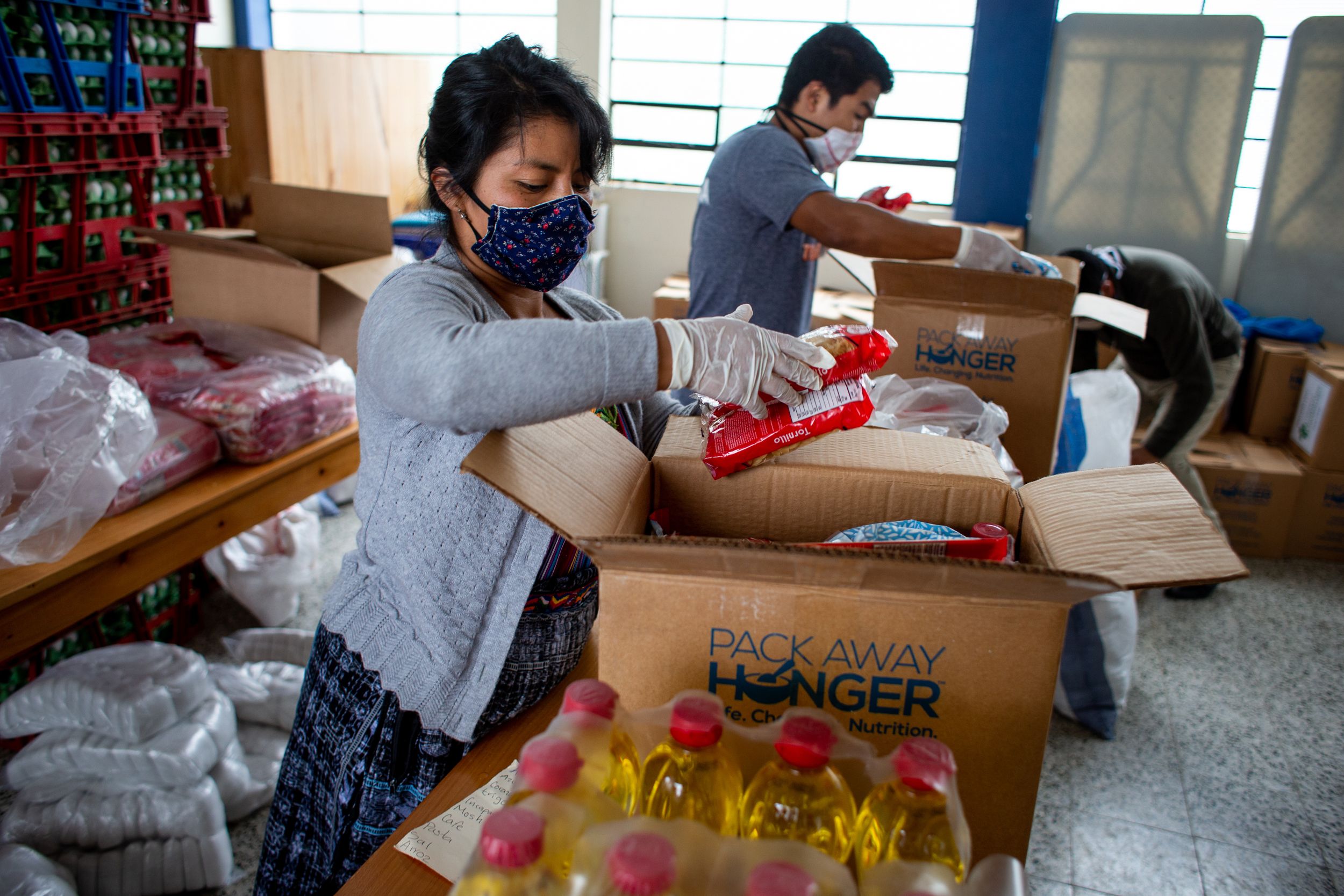 COVID-19 UPDATE: Here in San Andrés Semetabaj and the surrounding areas, we welcomed our first day of sunshine after 8 days of overcast and rainy weather, courtesy of Tropical Storms Amanda and Cristobal. This past weekend was also the first weekend since mid-May to not include an extended curfew restricting movement during daytime hours, in addition to the nightly curfew, which remains in effect.
However, in contrast to the relaxing of restrictions that the government has begun to indicate are imminent, the number of confirmed cases of COVID-19 across Guatemala continues to climb. The current total of confirmed cases published by the Ministry of Health is 7,055, with over 50% of those in patients aged 21-40. Of the total confirmed cases, 1,261 persons have recovered, and 252 lives have been lost, with 129 of those deaths occurring in the past 5 days.
In the midst of the uncertain future that Guatemala faces, we are still continuing to work to love and serve our brothers and sisters, and to help meet needs that exist within the communities that we serve. Due to the fact that many Guatemalans work in the informal economy, with no job security or guaranteed wage, the restrictions to public transportation and travel, as well as to the opening of places of business, have left many individuals and families without work and struggling to purchase food and other basic necessities.
To help meet this need, members of our staff worked this week to pack over 200 boxes of food supplies, in addition to cleaning and hygiene articles. These supplies will be shared with families across the area where we work, focusing especially on those who are part of our "Niños Chispudos" nutrition program and our "Becas Con Misión" scholarship program.
We will also provide each family with a supply of handmade face masks, which various members of our staff have been working tirelessly to cut out, pin, and sew over the past months.
During this week we will be distributing these supplies, with our first delivery being made today to the families of Panimaché Quinto Bajo!
We are grateful for you and your support of Mission Guatemala, which makes this work possible! If you'd like to help today, please visit missionguatemala.com/donate!
To see more photos click here!