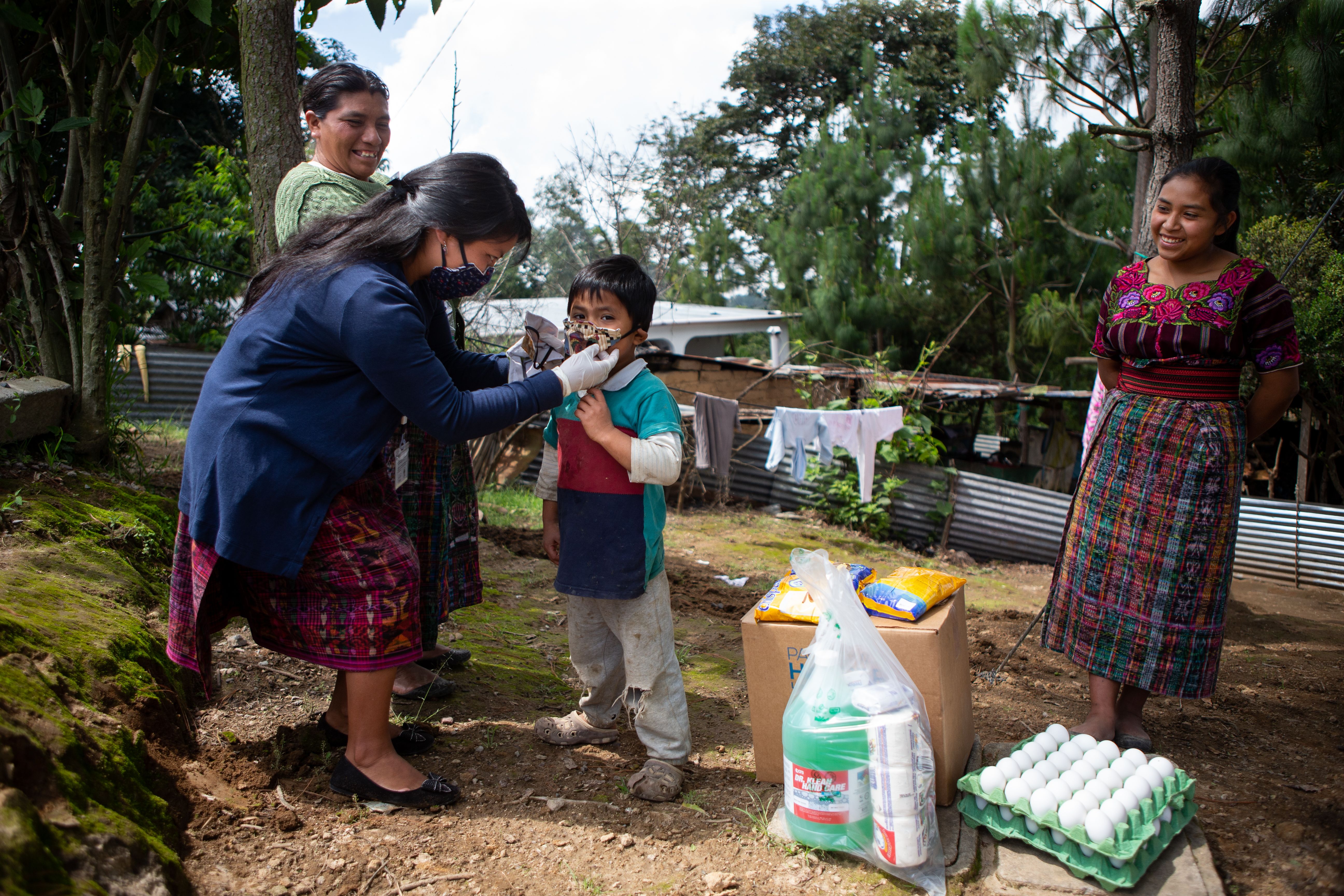 Earlier this week, we shared pictures of our deliveries of boxes of food supplies to families in Panimaché Quinto Bajo and Chuti Estancia!
Today, we share more moments from the week, as we delivered these supplies to families in the communities of Maria del Carmen, Caliaj, Caliaj Tecpán, Choquec, Chuiya, Panimatzalam, Tocaché, Pacamán, Godínez, Canoas Altas, Xequistel, Xejuyu, and Xejuyu II. In the distribution of these supplies, we focused on families who are part of our "Niños Chispudos" (Kids With A Spark) early childhood nutrition program and our "Becas Con Misión" (Scholarships with a Mission) scholarship program.
We also provided each family with a supply of handmade, reusable face masks, which our staff members have been busy making over the past several weeks. In addition, for families with greater need, we also provided a bag of cleaning and hygiene supplies, including a gallon of liquid hand soap!
We're excited to share these photos of our work in these communities last week, and hope that you'll keep our staff and all those we serve in your hearts and in your prayers. Since restrictions were first implemented in March, work has often been extremely scarce, and so many of the families that we visited told stories of struggling to make ends meet due to the limited job opportunities. And, as across the country of Guatemala—like much of the rest of the world—the number of new confirmed cases of COVID-19 continues to rise, families here are continuing to face the difficult reality that life may not return to "normal" any time soon.
As ever, we're grateful for you and your support of Mission Guatemala that makes this possible! If you'd like to help us continue this important work during this unprecedented time in the history of Guatemala and the world, please visit missionguatemala.com/donate and give today.
 missionguatemala.com/donate and give today.
To see more pictures from last week click here and here!